Eating Well Without Breaking the Bank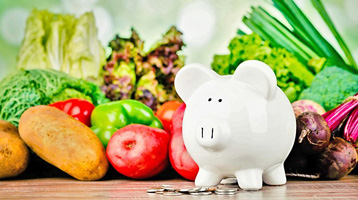 "You are what you eat." We've heard this phrase a million times, especially as kids when our mothers caught us stealing cookies from the cookie jar. But it really is true; healthy eating leads to a healthy life.
A balanced diet with real foods is an incredible form of medicine. Eating plenty of fresh fruits and vegetables regulates blood sugar, keeps weight under control, and prevents many diseases later in life. But more importantly, a good diet makes you feel great! When you cut out the junk and give your body all of the vitamins and nutrients it needs, you naturally operate at your full potential.
Unfortunately, many people do not have the best eating habits, and their health suffers. But who can blame them? Conventional supermarkets are chock-full with processed food, and produce that looks like it was grown about twenty years ago. It is difficult to make the right choice when you don't have tasty, healthy options.
Furthermore, many natural supermarkets sell at absurd prices that make their at absurd affordable to only the wealthiest of people. Eating organic is not an option when you are charged an arm and a leg at checkout.
At GrubMarket, it is our mission to make high-quality food accessible to all budgets. We believe that everyone, wealthy or not, should have the opportunity to eat well. And if we improve eating habits and food quality, we can improve the lives of people everywhere.
We offer an exceptional selection of produce and non-perishables that is sure make you feel great. Furthermore, we are already significantly cheaper than leading organic supermarkets. To demonstrate this, we recently did some "comparison shopping" at Whole Foods to see how we squared up: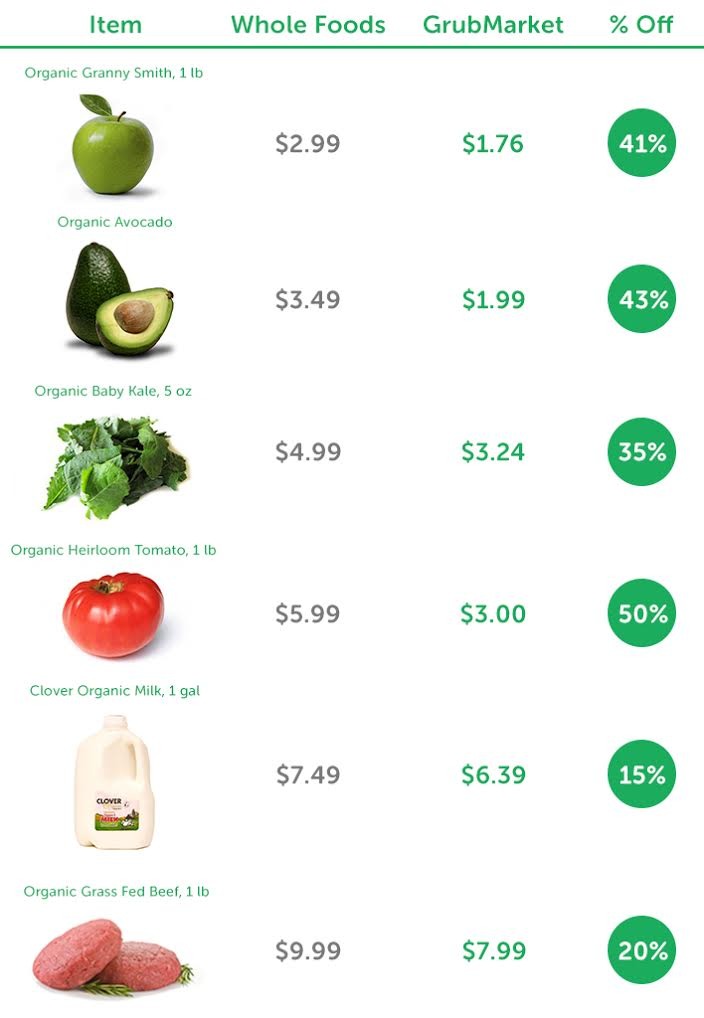 Based on this chart, it is clear: if you shop at Whole Foods, you are spending too much money. You can get the same or better quality at GrubMarket, for less, and delivered straight to your door.
And with our lower prices, we hope that you and the people you love will enjoy the vitality that comes from eating amazing, fresh food.
GrubMarket: Wholesome Food. Wholesale Prices.