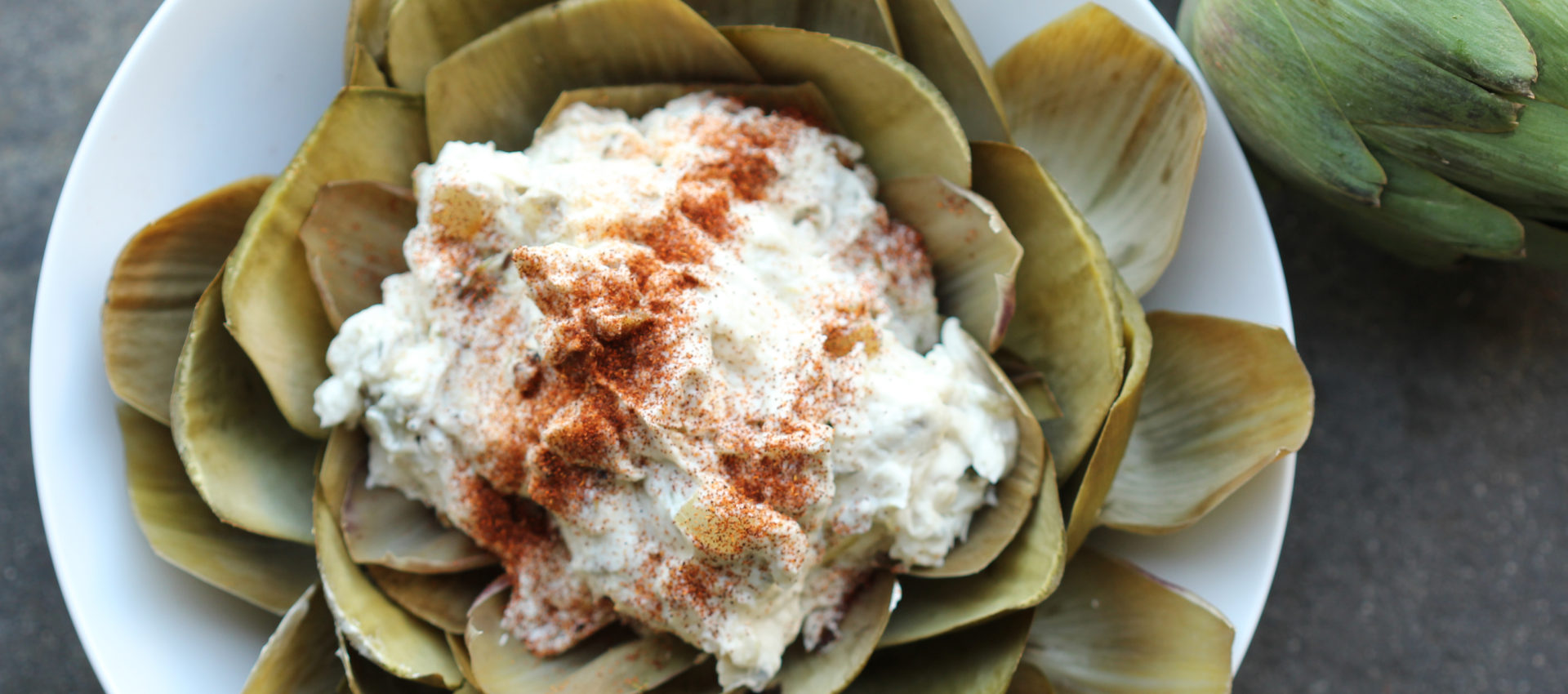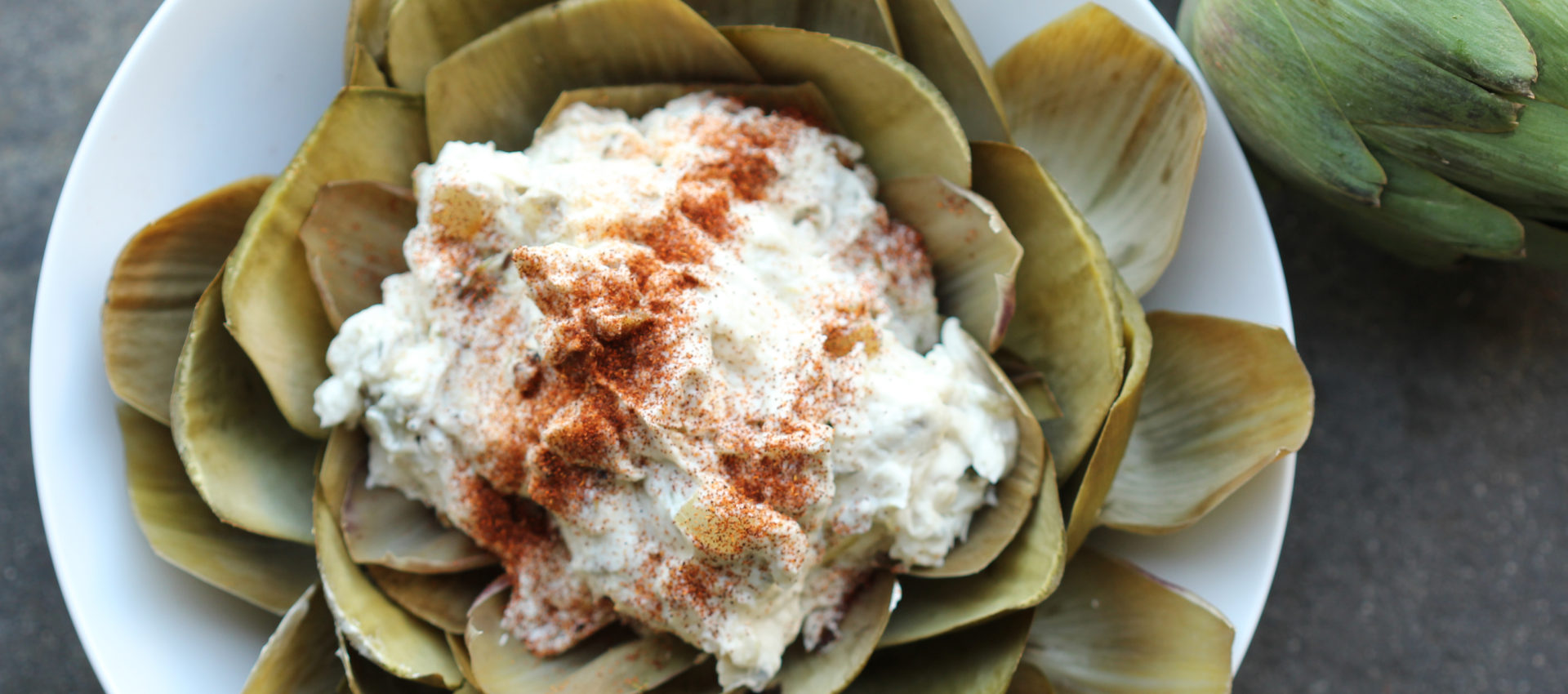 Directions
1Cut the top 2" off the artichoke and remove the first two rings of leaves.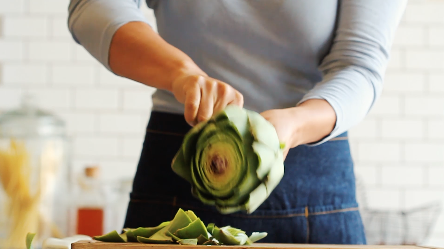 2Steam until very tender.
3Remove edible leaves, cut out fuzz from heart.
4Mince heart and edible portion of stem, and saute with diced onion until onion is browned.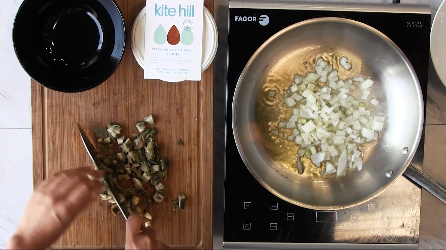 5Add to almond cream cheese and use Almond creamer to "loosen" up the dip if necessary.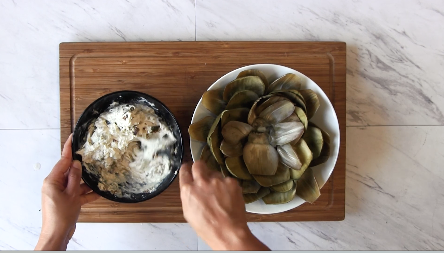 6Salt and Pepper, mixing well. Dip the leaves in the dip and enjoy!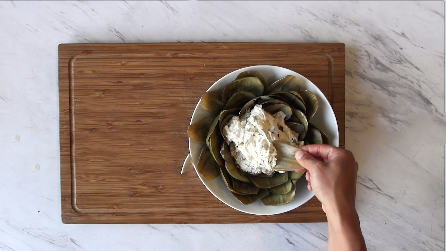 Ingredients
1 large artichoke
1 tub kite hill almond cream cheese
1/4 cup califia almond coconut creamer
1/2 onion
Salt and pepper to taste