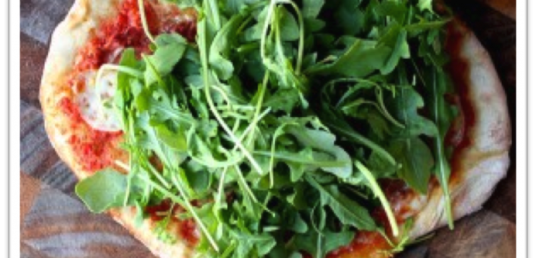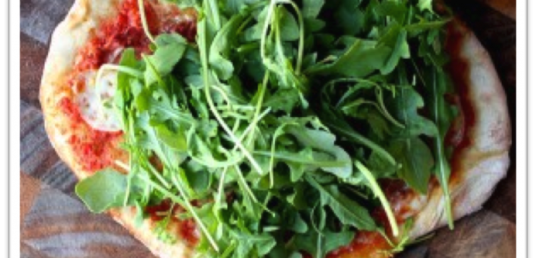 Arugula and Prosciutto Pizza
August 9, 2016
I know of many variations of this great tasting authentic pizza, so you can have fun with the concept. Just remember that with artisan style pizza making, less is more. Use a few great ingredients wisely to get a great authentic Italian style pizza. If you don't have a pizza stone (I do recommend one!) then you can always make the pizza on a non-stick baking sheet.
Prep: 15 mins
Cook: 15 mins
Yields: 2-3 Servings
Directions
1Place pizza stone on the bottom of the oven and preheat it to 500 degrees, or as hot as your oven gets. On a lightly floured surface and with lightly floured hands, gently stretch the dough until it is almost so thin you can see through it. Try to keep an even thickness throughout, though a perfectly round shape isn't so important.
2Place the stretched dough on your baking sheet, and spread a very thin layer of the sauce on the dough. Top with the cheese slices and a drizzle of olive oil and a pinch of sea salt.
3Bake in the oven until the cheese is melted and crust is done. It will take about 12-18 minutes, depending on the size.
4When you remove the pizza place the prosciutto on top and pile the pizza with the arugula. Drizzle with olive oil and sprinkle with flaky sea salt, if desired. Enjoy!
Ingredients
1/4 lbs premade, fresh pizza dough
2 tbsp tomato sauce
6 to 8 thin slices of fresh mozzarella
3 thin slices of prosciutto
2 large handfuls of organic arugula
olive oil, for drizzling
sea salt, for finishing
0 Reviews