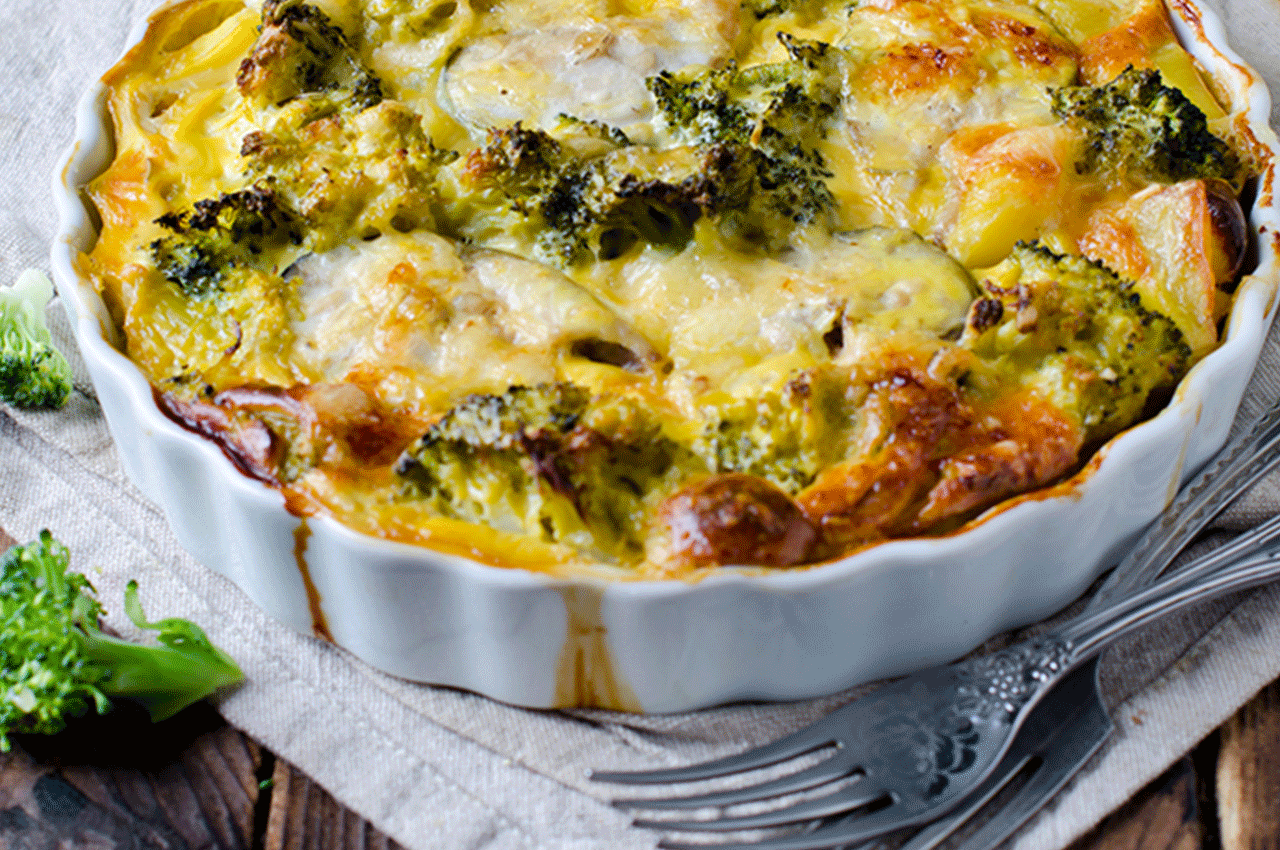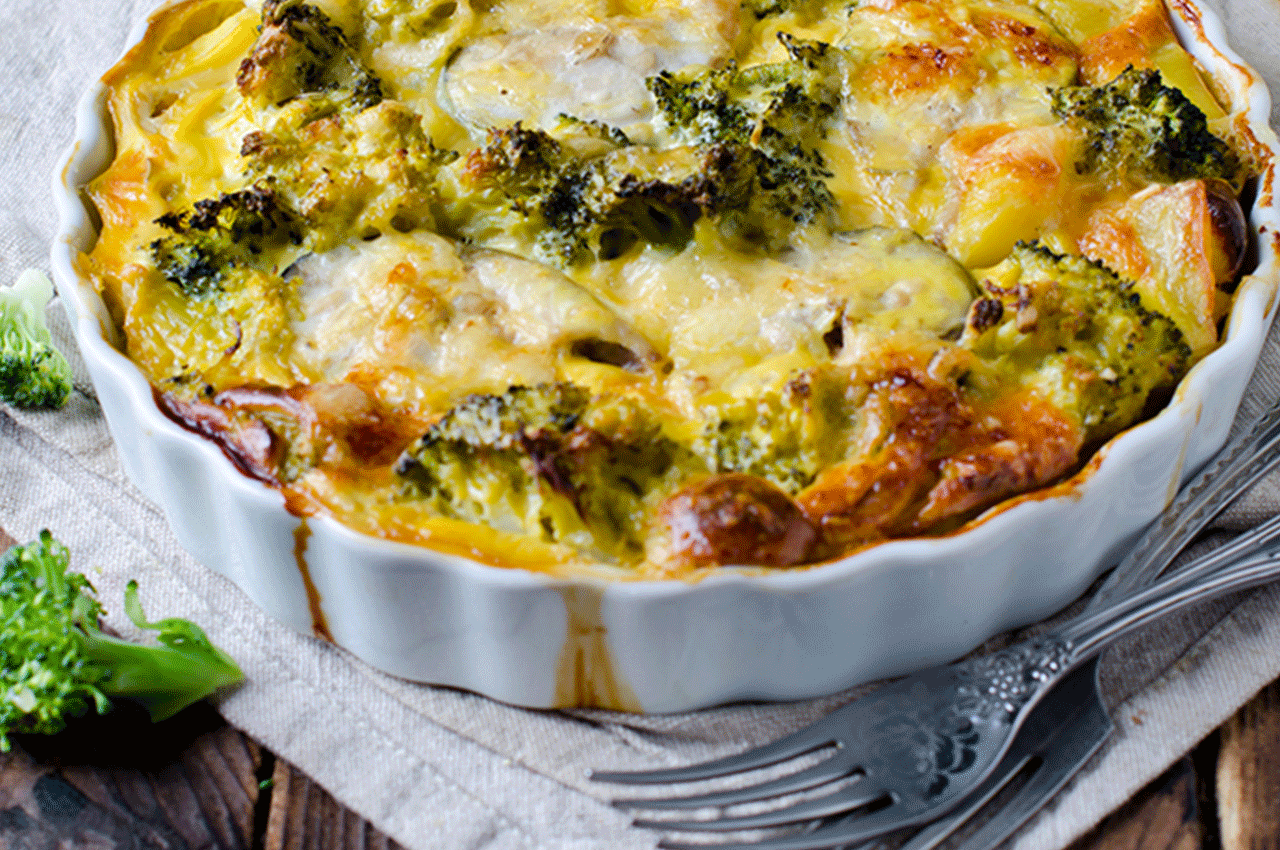 Directions
1Preheat oven to 375°F.
2In a medium pot, saute the onions and garlic in butter.
3Deglaze with the broth and bring to a boil.
4Mix together the flour and water. Add this flour mixture slowly to the sauté mixture, and stir.
5Then add the cream and the spring onions and simmer for two minutes while continuously stirring. Adjust seasonings.
6In a greased casserole dish, arrange half the potatoes, salmon, and broccoli.
7Sprinkle half the grated cheese on top. Alternate with the rest of the ingredients. Then pour the flour mixture on top.
8Place in the oven and bake for 20 minutes.
9Sprinkle the rest of the cheese on top, and return casserole into the oven for an additional 5 minutes, until cheese is melted.
10To serve, spoon on to a plate and sprinkle with the parsley, and creme fraiche if desired.
Ingredients
6 oz potatoes, cubed, cooked, and drained
6 oz salmon, cubed
4 oz broccoli, blanched and chopped
1 medium red onion, chopped
2 cloves garlic, diced
3 oz half and half cream
3 oz vegetable broth
2 tbsp flour
2 tbsp butter
4 oz grated gouda cheese (or cheese of your choice)
2 oz spring onions, chopped
1 oz parsley, chopped
1 tbsp lemon juice and zest
Salt and pepper, to taste