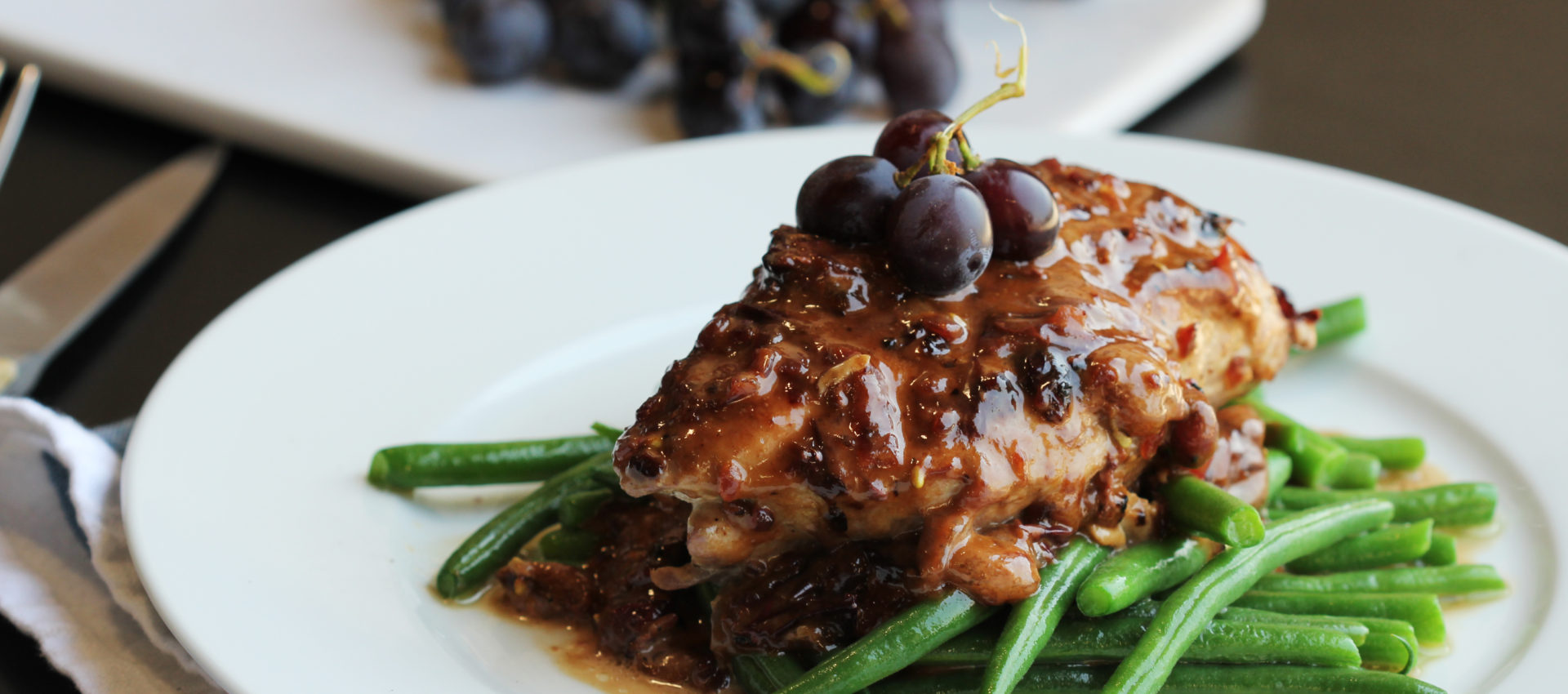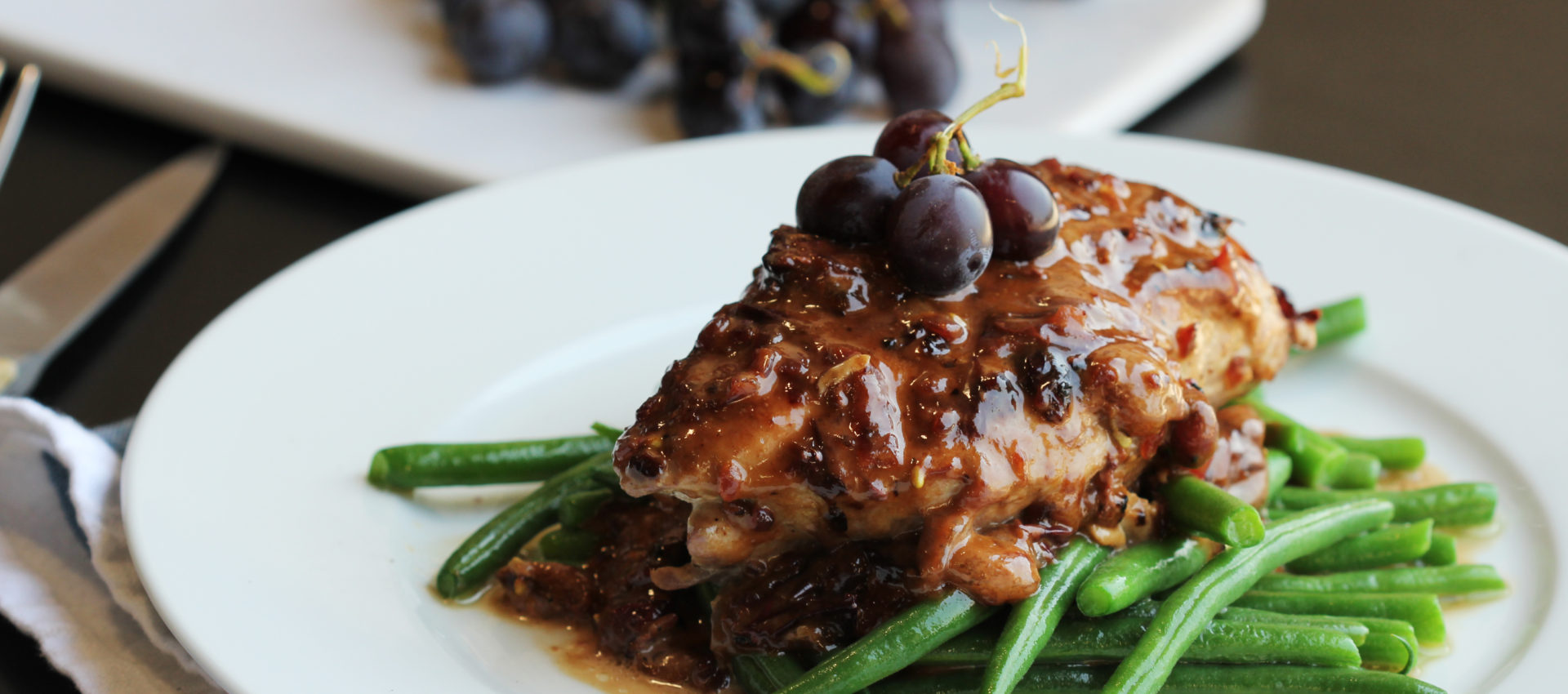 Directions
1To begin, take your farm-fresh green beans and trim off 1/4 inch (or more if necessary) off the ends.
2Blanch green beans in salted boiling water. Blanching is essentially a quick boil (approximately 2 minutes in salted water) and then tossed immediately in an ice bath to stop the cooking process so the outside of the veggie stays crisp.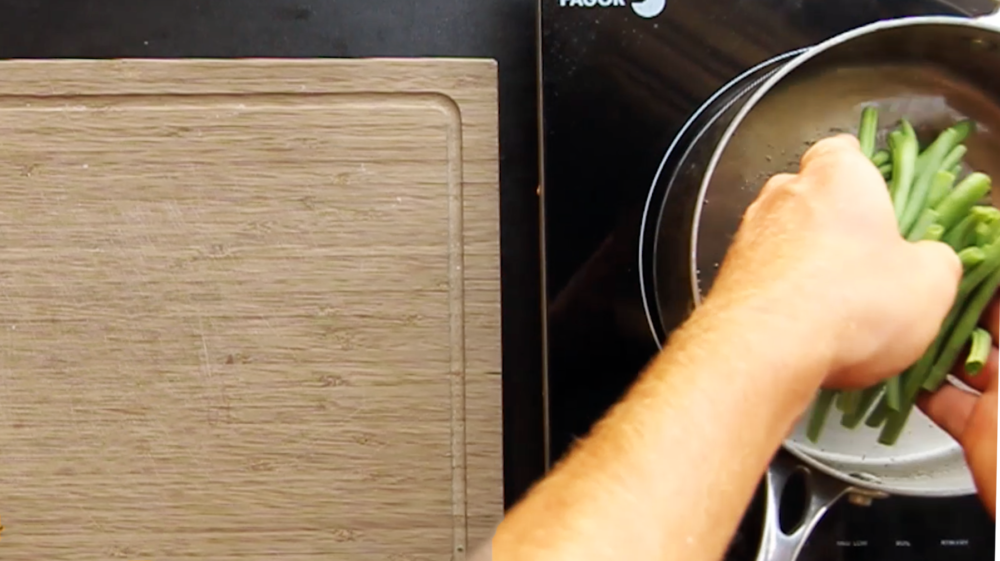 3In a separate pan add olive oil and begin to pan-sear chicken. Adding red onions and sautèeing.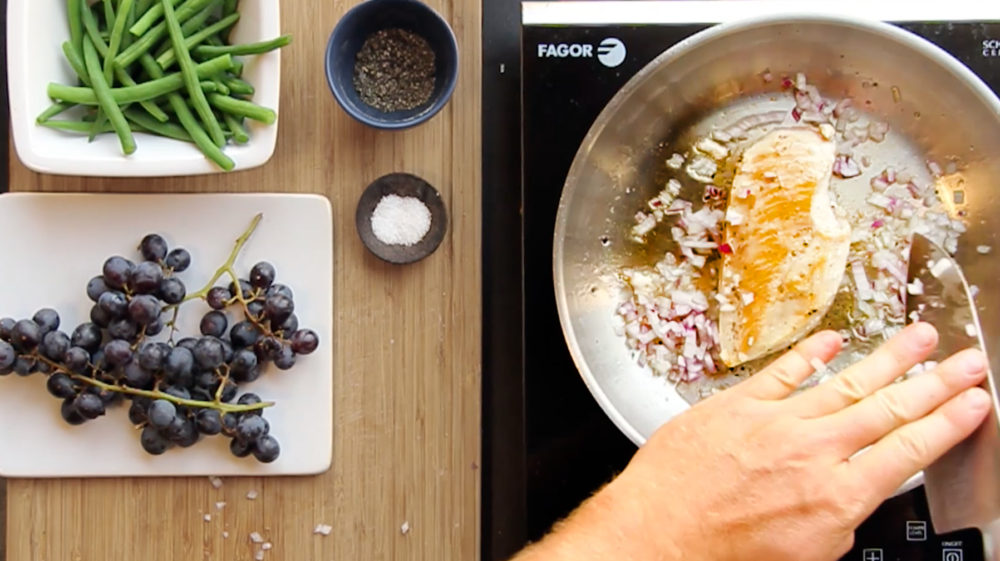 4Season chicken with salt and pepper to your liking.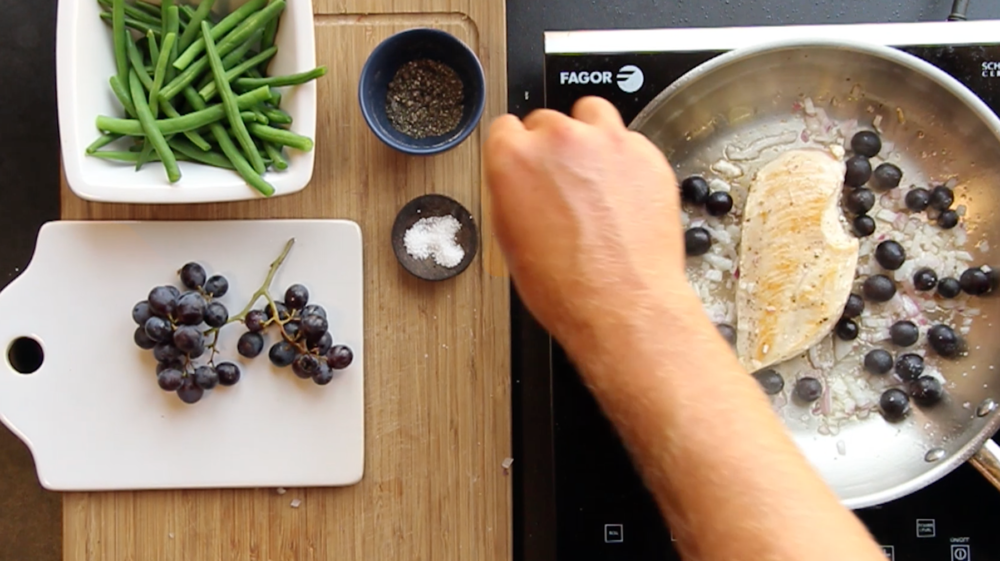 5In a separate pan, add melted butter and toss green beans in butter for a few minutes, adding salt to taste.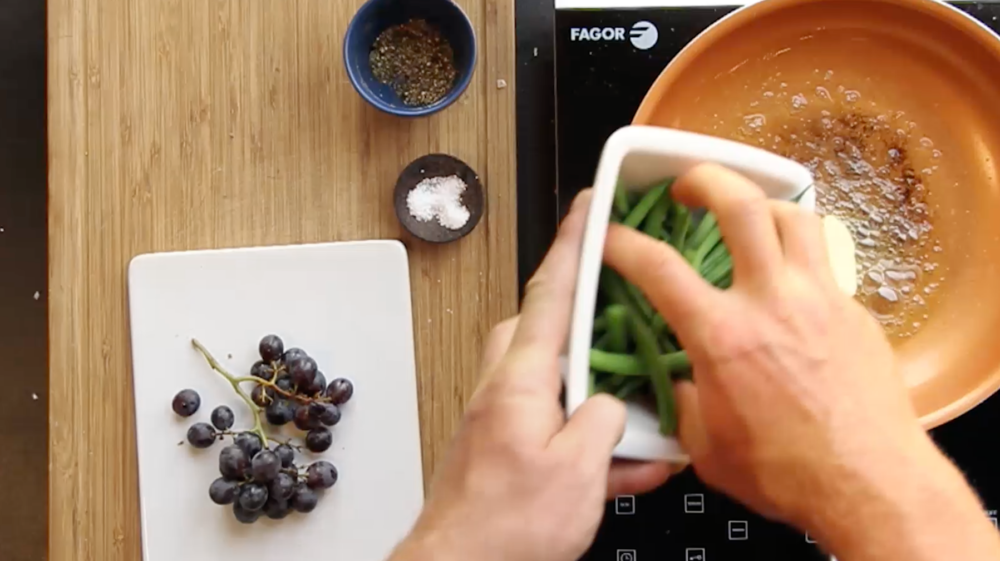 6Remove the chicken and put it to the side to rest.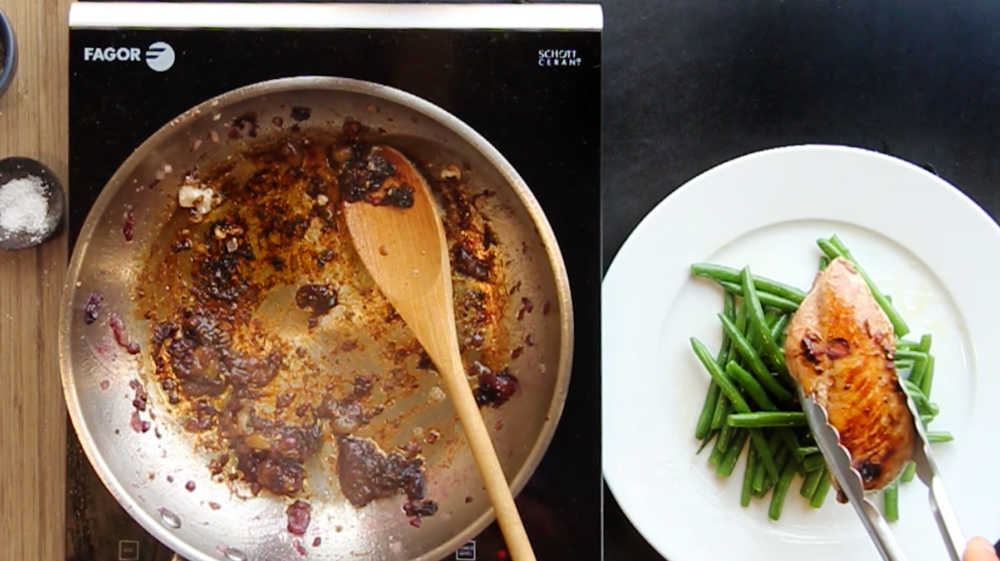 7Add cream to the pan and deglaze for the grape gravy.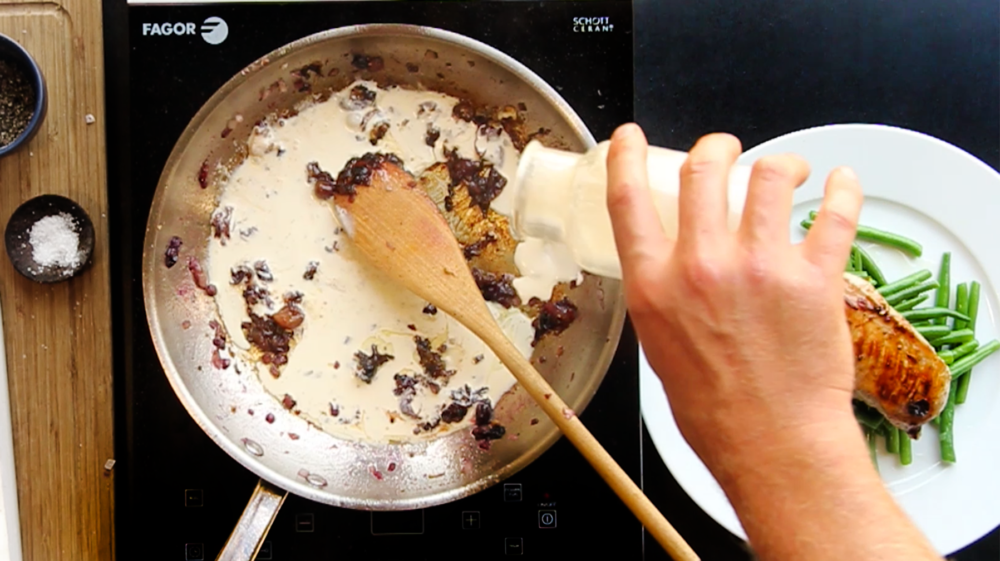 8Top chicken with gravy and a few fresh grapes, & serve over buttered beans.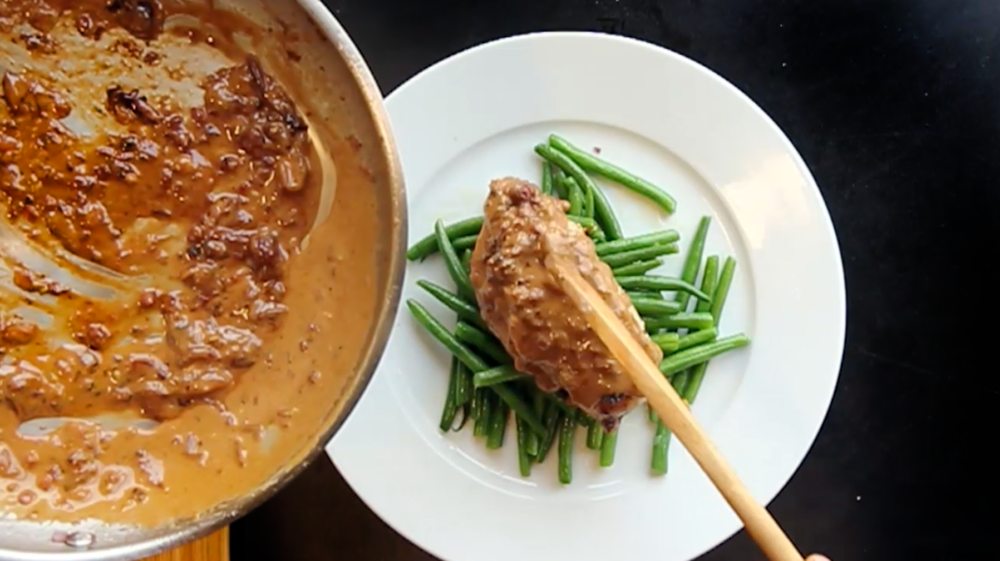 9Top with raw grapes and enjoy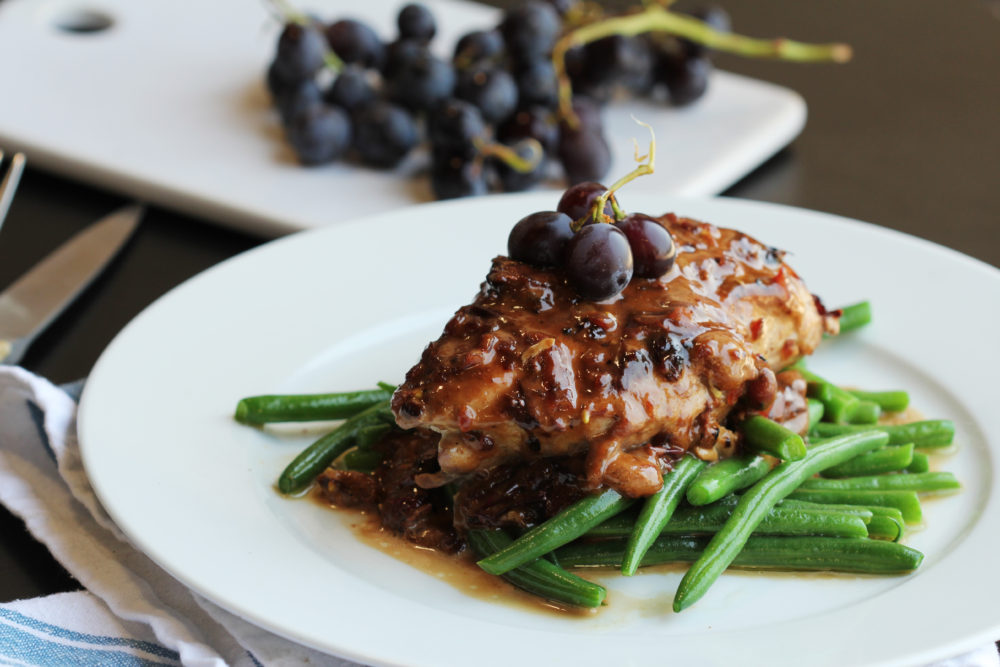 A classic French recipe with a Californian twist. Using Murray Family Farms' gourmet candy dream grapes we've made a heavenly dish worth dreaming of.
Ingredients
8 oz. green beans
1 tbsp olive oil
2 chicken breasts
1/4 cup sweet red onion, finely minced
Salt and Pepper to taste
1/2 black seedless grapes
1 tbsp butter
1/4 cup cream
0 Reviews