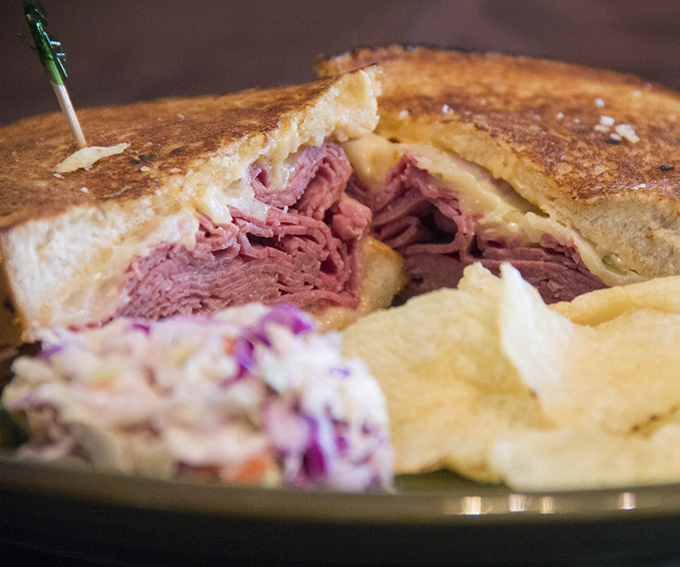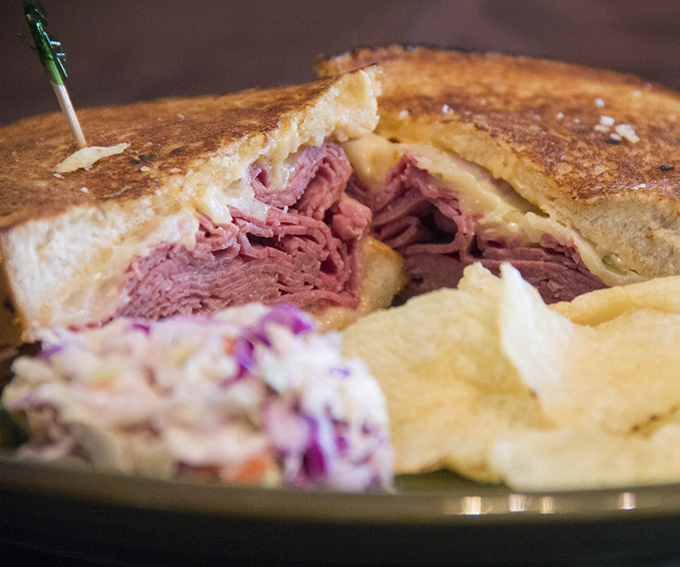 Corned Beef and Cabbage Grilled Cheese
March 17, 2019
Directions
1Heat olive oil in a large skillet over medium heat.
2Add onion, cabbage, salt, and pepper and cook, stirring, until the vegetables begin to soften and brown, about 5 minutes.
3Reduce heat to low, add the water sauce, then cover and let cook until the cabbage is tender, 15-20 minutes.
4Check and stir the mixture about every 5 minutes. If it becomes to dry, add a bit more water so that the vegetables do not stick to the pan.
5 Stir in the Worcestershire sauce and cook, uncovered, for 2 additional minutes.
6Heat 1 tablespoon butter a large non-stick skillet over medium heat.
7Assemble sandwiches as you would a normal grilled cheese (bread buttered on the outside), with mustard on the inside of each slice. Add cheese, corned beef, cabbage, and another layer of cheese between the bread and grill until cheese is melted. Enjoy!
Ingredients
1 tablespoon extra virgin olive oil
3 cups sliced green cabbage
1/2 cup sliced yellow onion
1/4 teaspoon kosher salt
1/4 teaspoon black pepper
1/2 cup water
2 teaspoons Worcestershire sauce
4 ounces corned beef
4 slices pumpernickel
2 tablespoons unsalted butter
1 tablespoon whole grain mustard
1 cup grated Irish cheddar cheese