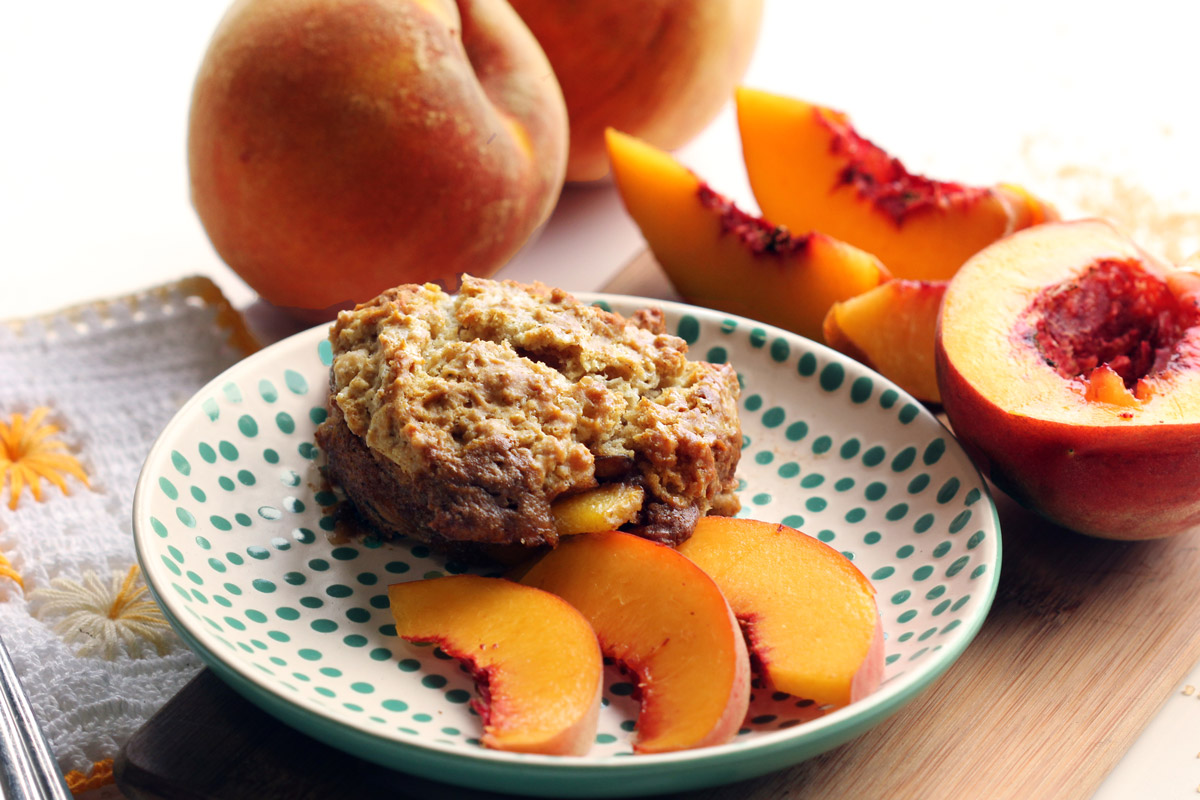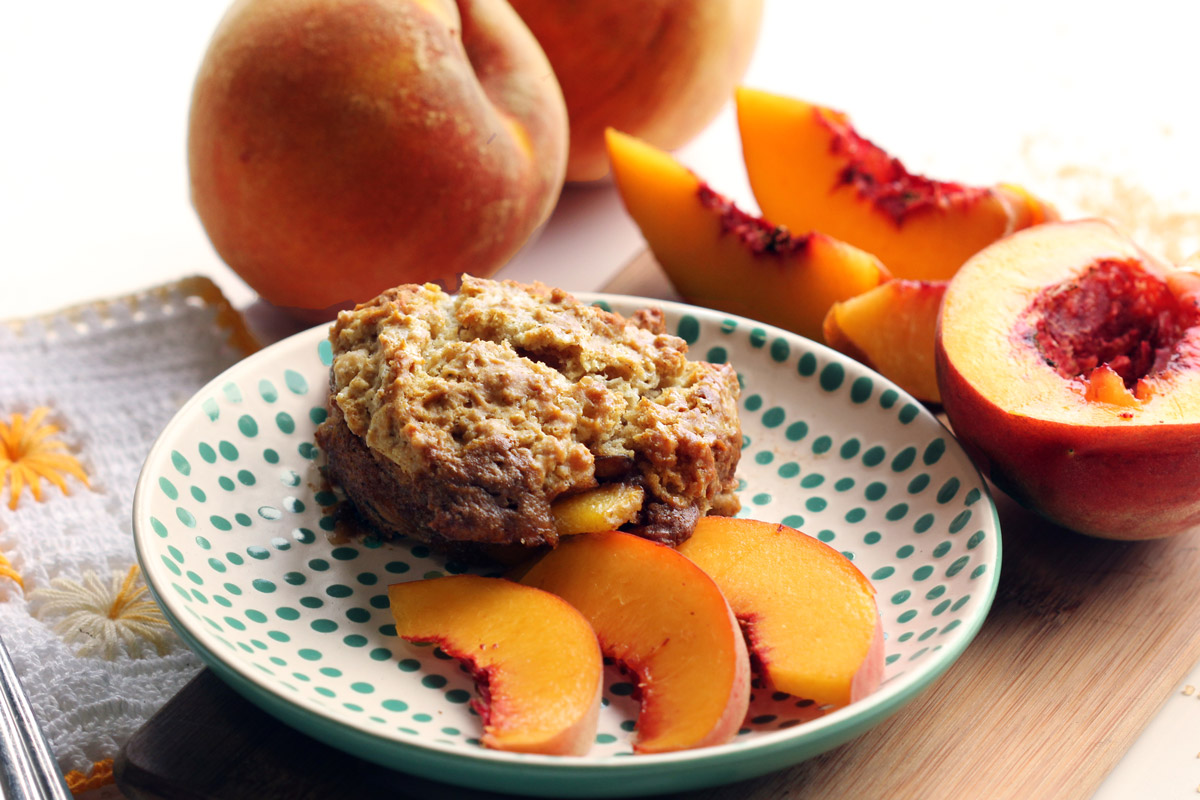 Directions
1Slice peaches into bite size pieces.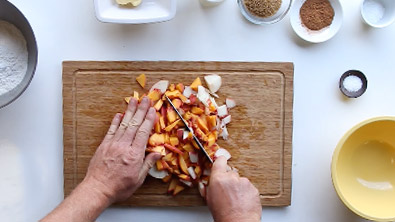 2Take half of the flour, sugar, baking soda, salt and cinnamon and mix with peaches.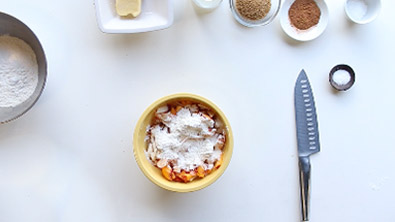 3Divide evenly in non-stick muffin pan.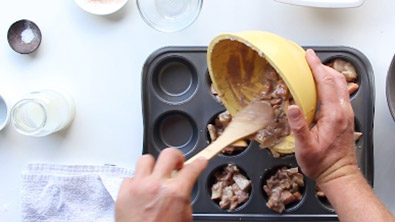 4Take other half of dry ingredients, mix well.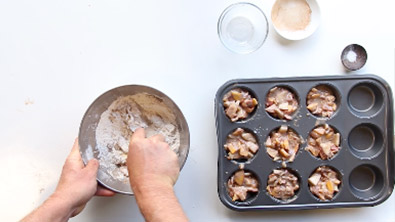 5Cut butter into mix, add milk until you have a loose dough.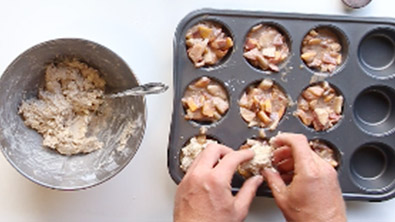 6Divide evenly, using a fork or spoon onto top of peach mix.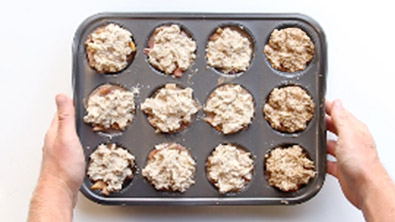 7Bake at 350º until tops are golden brown, about 20-30 minutes.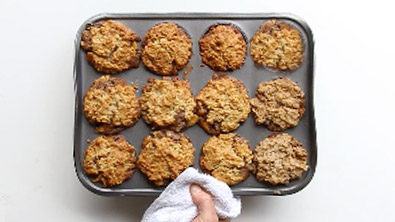 8Enjoy!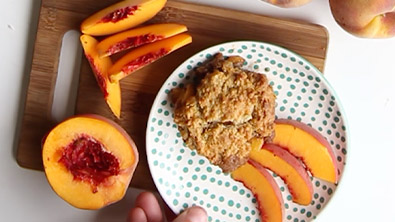 Ingredients
3 cups chopped peaches
2 cups flour
2/3 cup turbinado sugar
4 tbsp butter
2 tsp baking soda
1 tsp salt
1 tbsp cinnamon
1/2 cup milk