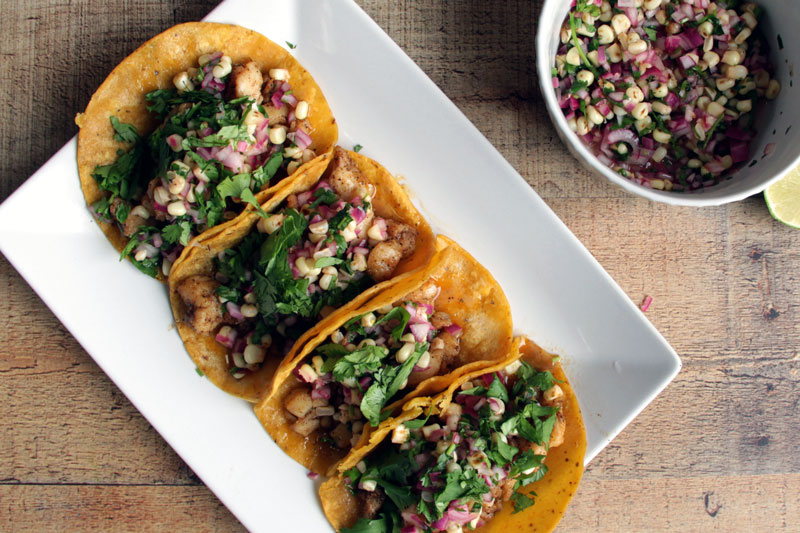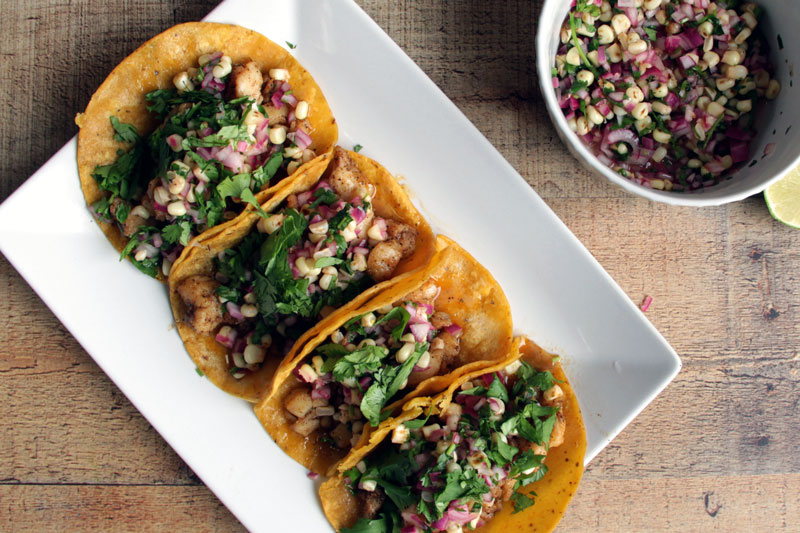 Fish Tacos feat. Wild Local Seafood Yellowtail
Appetizers, Sides Latin American, Locavore
August 5, 2019
Fish-tacos as local as it can be. Featuring local-wild-caught Yellowtail from our friends at Wild Local Seafood, this meal kit is a hit between seafood lovers!
Directions
1In a dry pan, cut corn off ear and dry pan roast until corn is browned.
2Add cilantro and onion, juice of one lime and salt to taste. Refrigerate while making fish.
3Dice fish into ½ inch cubes.
4In a pan, place 2tbsp oil and add fish once hot.
5Fry until crisp edges start to form and add 1tsp each: salt pepper, cumin, and chili powder, or to taste. Cook until coated.
6Place on fried tortillas with the corn salsa. Squeeze some lime over just before serving.
Ingredients
8oz fish
1 ear corn
¼ cup cilantro, chopped
½ red onion, fine dice
2 limes
corn tortillas
salt & pepper
cumin
chili powder
oil for frying