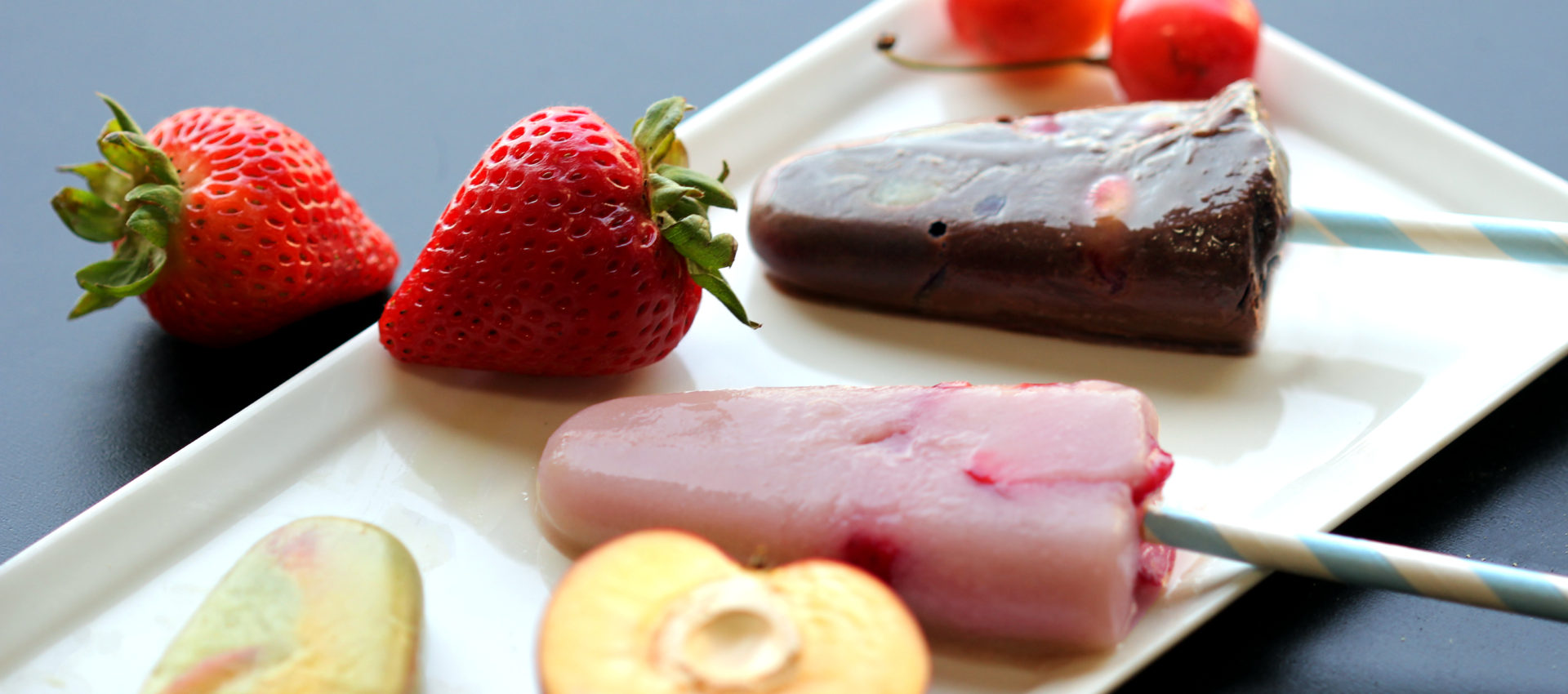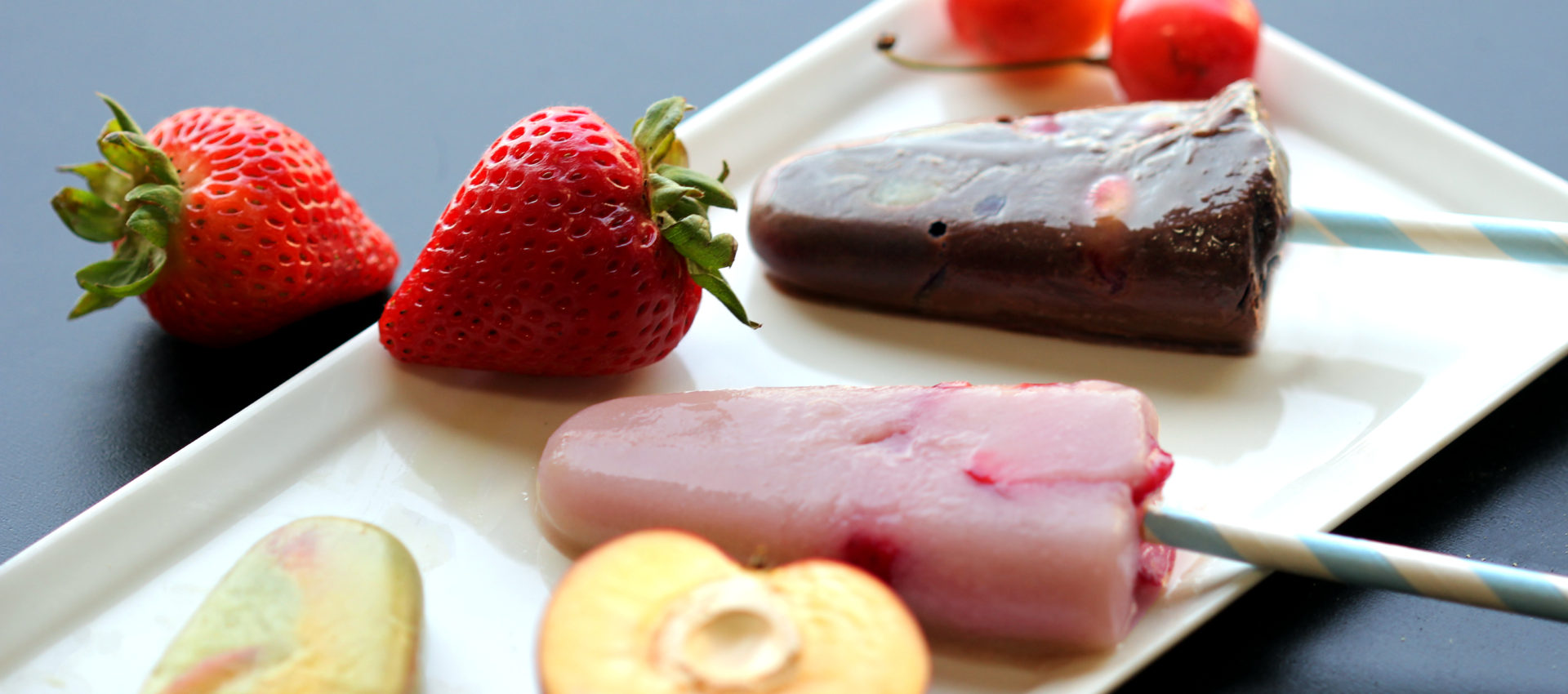 Directions
1Thinly slice your selection of summer fruit, approximately 1/2 cup for 3 popsicles.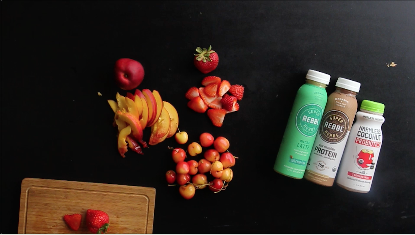 2Place (don't pack) the fruit into your popsicle tray. Ideally the fruit should lightly stack on itself.
3Pour in your creamy beverages of choice to the popsicle tray. Pour lightly, avoiding the fruit.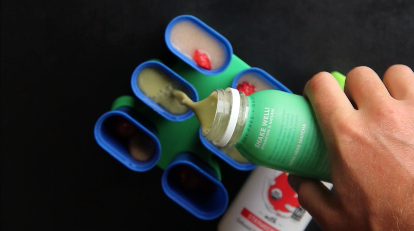 4Freeze for at least 2 hours, preferably 4-5 or overnight!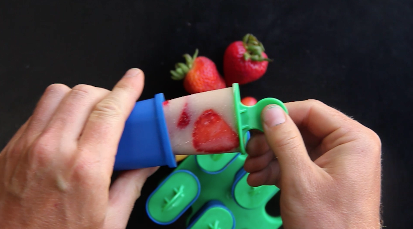 5Enjoy!