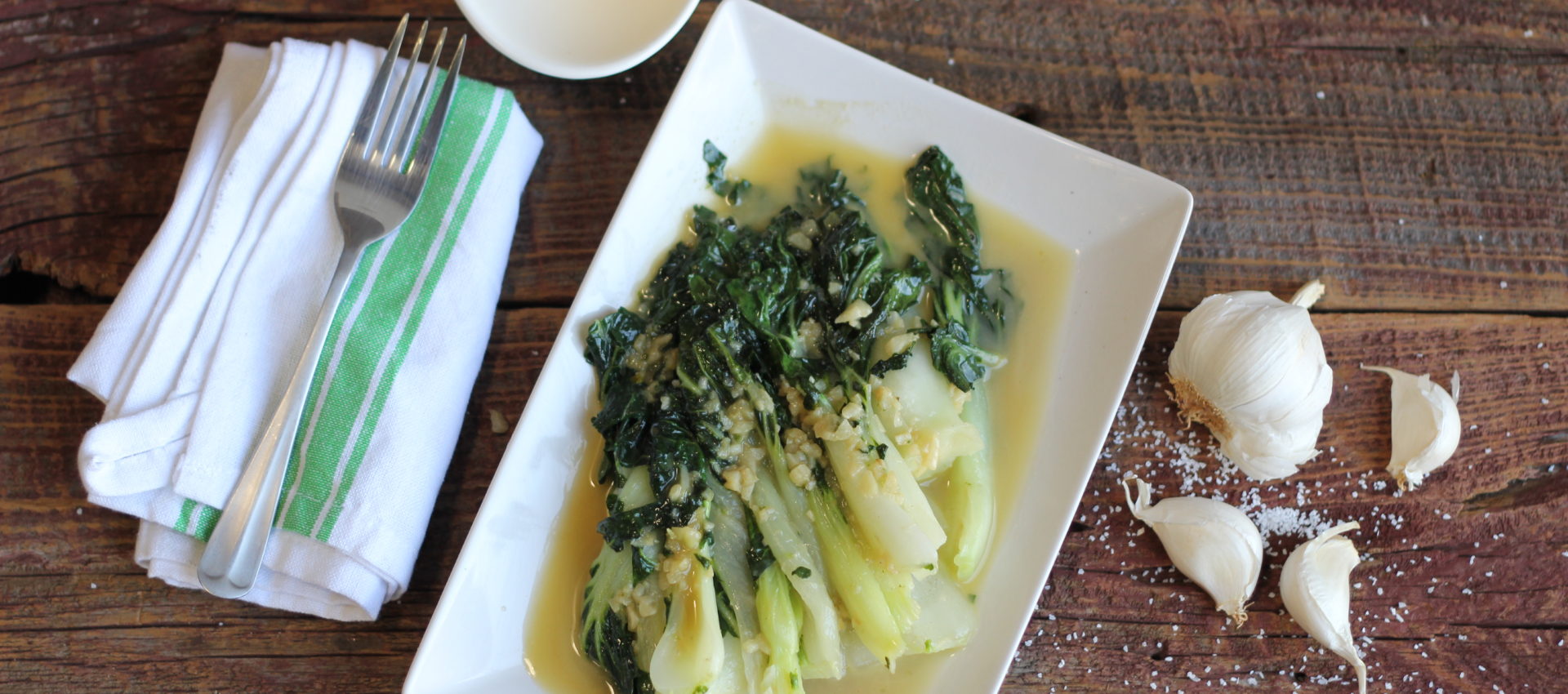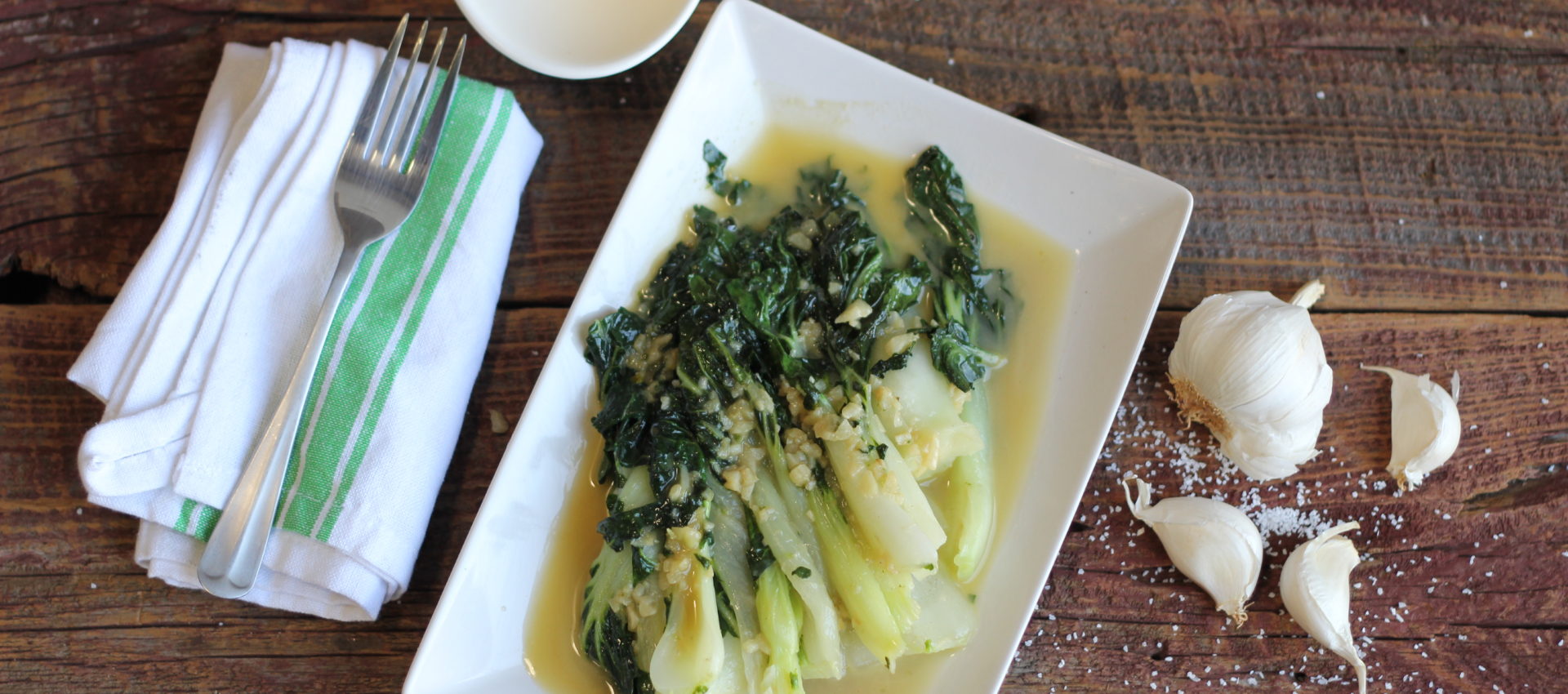 Directions
1Sauté butter and garlic in shallow pan until garlic is softened.
2Cut off the rough ends of the baby bok choy and separate stocks into single stems.
3Add bok choy and sauté for 5 minutes.
4Add chicken stock and 1 teaspoon salt and simmer until thickest parts of the bok choy are tender.
5Remove bok choy stems and plate.
6Reduce remaining liquid to ⅓ volume, add salt to taste, and pour over plated bok choy. Serve warm and enjoy!
Ingredients
3 tablespoons butter
3 cloves garlic
3 heads bok choy
1 cup chicken stock
Salt to taste