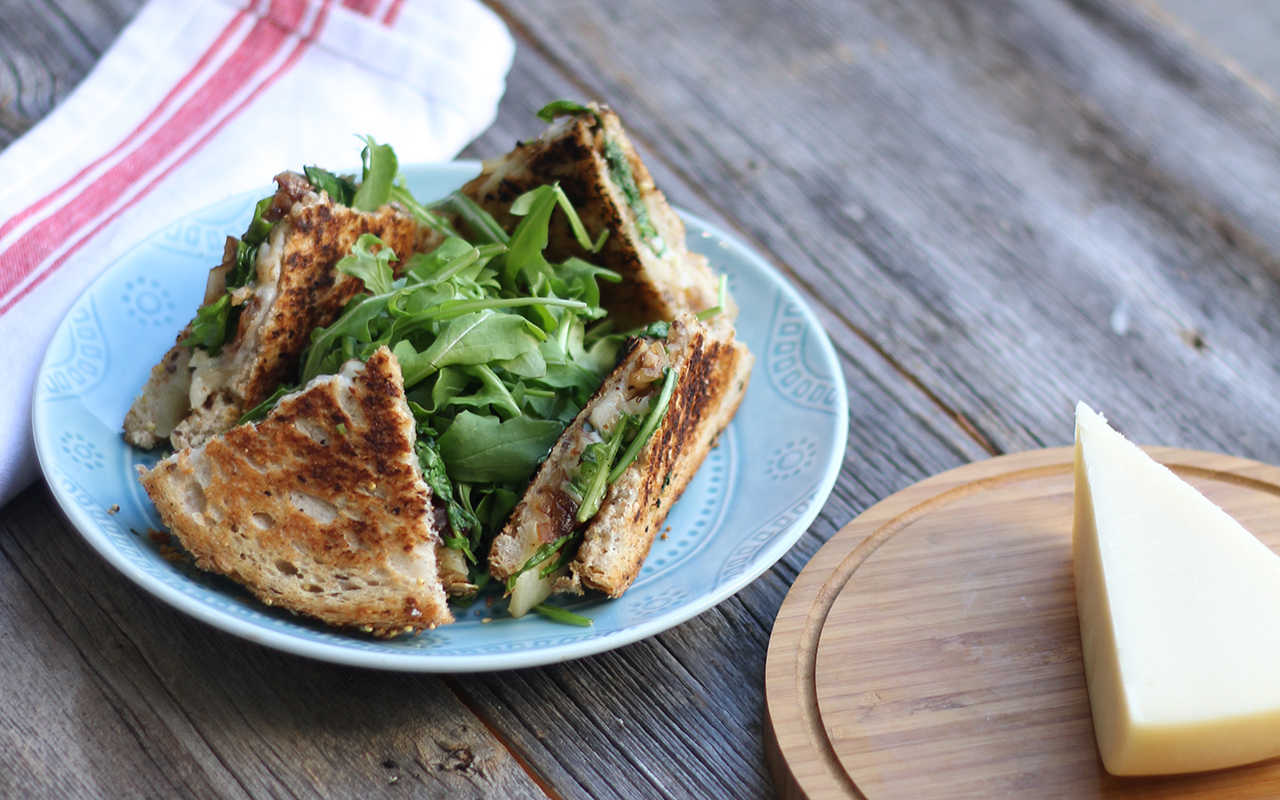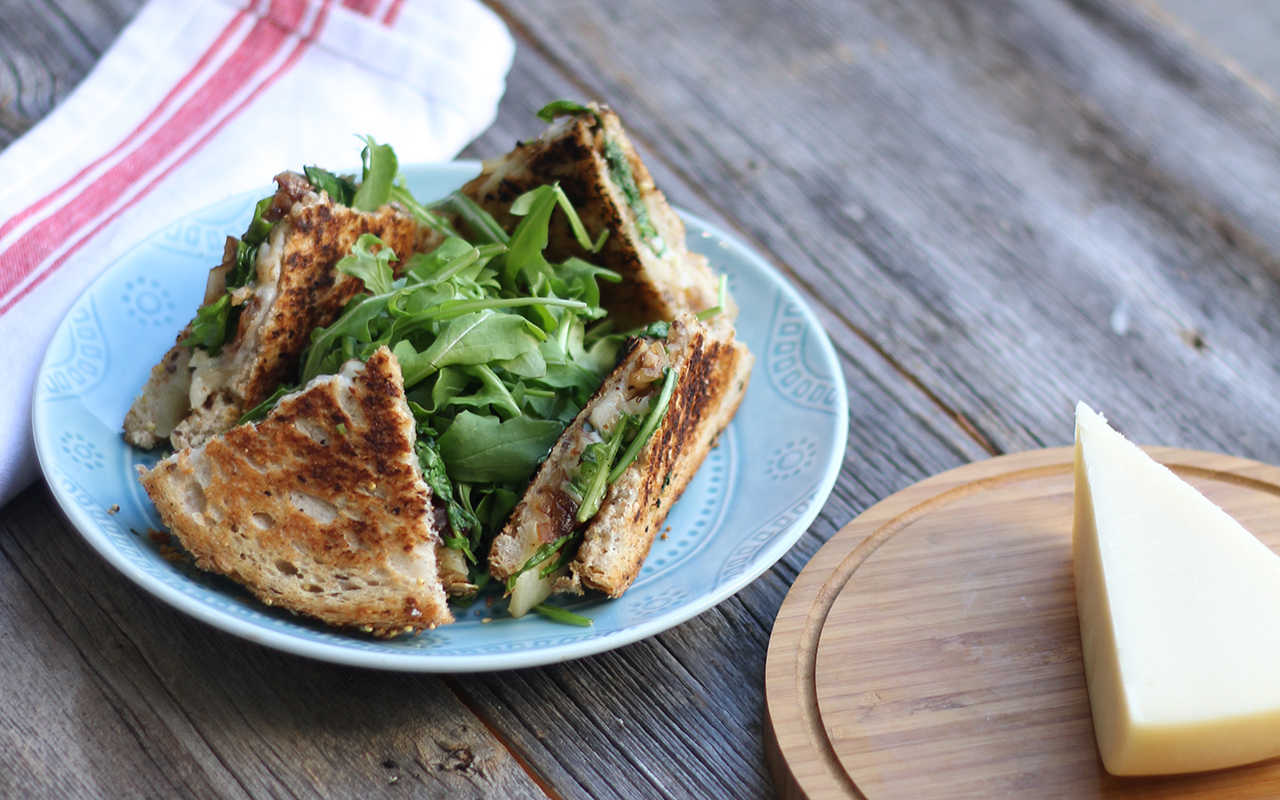 Grilled Cheese with Arugula
August 11, 2018
Prep: 5 mins
Cook: 15 mins
Directions
1Thinly slice the onion into rings.
2Sauté in olive oil until caramelized.
3Season to taste, adding balsamic and cook until liquid is reduced. Set aside.
4Put olive oil and a slice of bread in the pan, add cheese, caramelized onions, and more cheese.
5Add the other slice of bread to the top, flip the sandwich and grill until golden brown.
6Just before serving, pull apart and add arugula to the center of the sandwich.
Ingredients
Seven Grain wheat bread
Seascape cheese
1/2 white onion
Arugula
Salt & pepper
2 tbsp balsamic vinegar
Olive oil