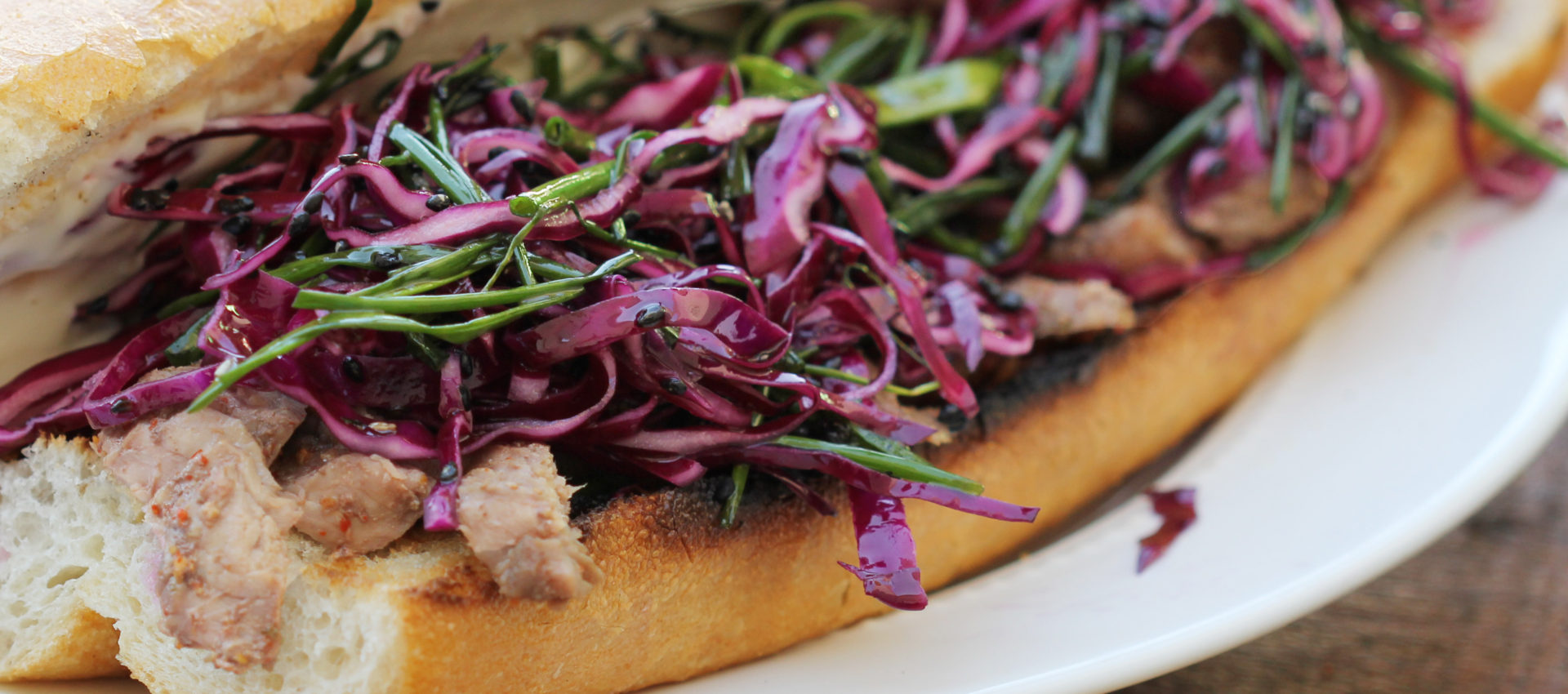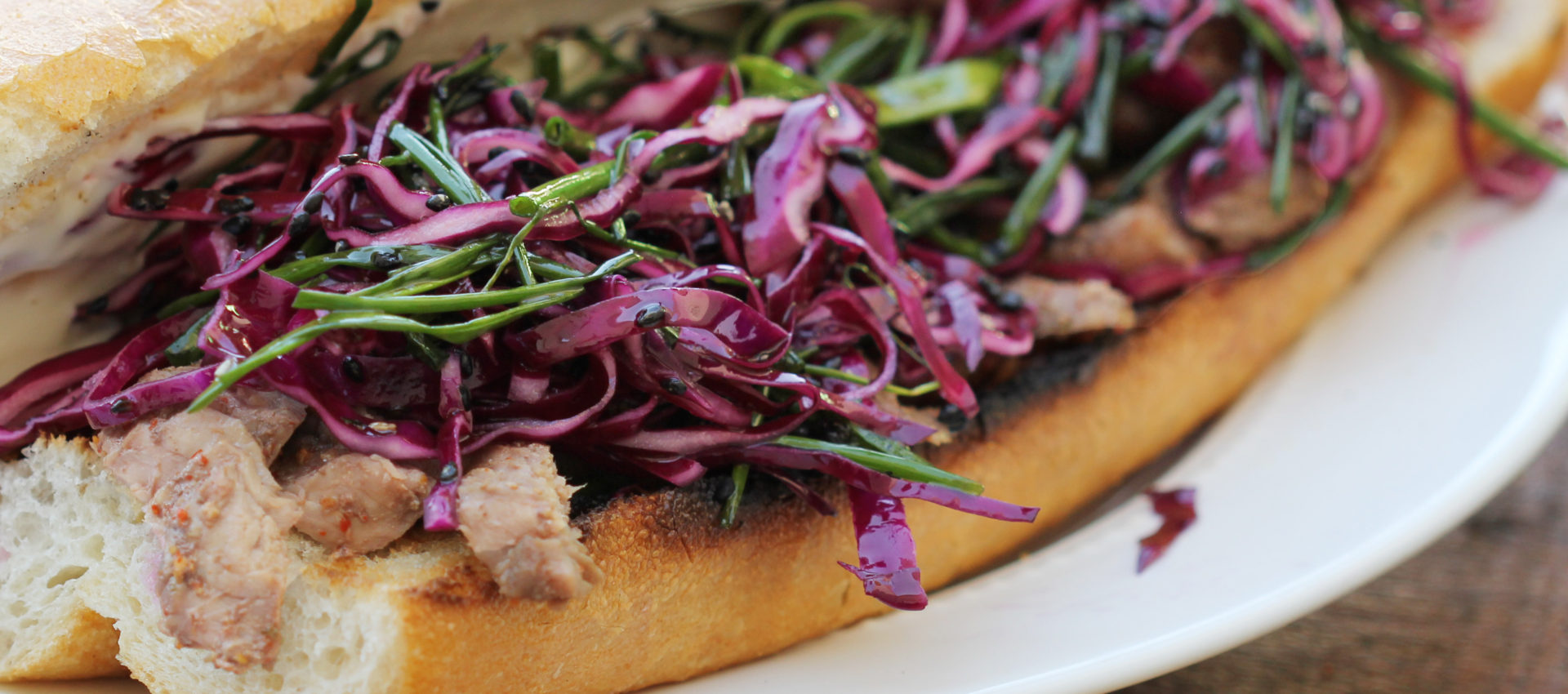 Grilled Steak Sandwich with Red Cabbage Chive Slaw
October 27, 2017
Our chef said this is the best sandwich he's ever made. We believe it.
Prep: 10 mins
Cook: 15 mins
Yields: 2 6" sandwiches
Directions
1Salt and spice steaks to taste and grill over a very hot grill, cook to your desired temp.
2Combine shredded cabbage and chives with salt, sesame oil and seeds, and vinegar.
3Mix well and let sit as steak cooks.
4Remove steaks from grill and let rest, and halve and grill baguette.
5Slice steak on a bias, place on toasted baguette, top with cabbage mix, and add mayo if desired.
Ingredients
2 New York strip steaks
1 cup shredded cabbage
1/2 cup chives, cut into 2" pieces
2 tbsp sesame oil
2 tbsp rice vinegar
1 Rockenwagner baguette
Salt to taste
Optional: Mayo