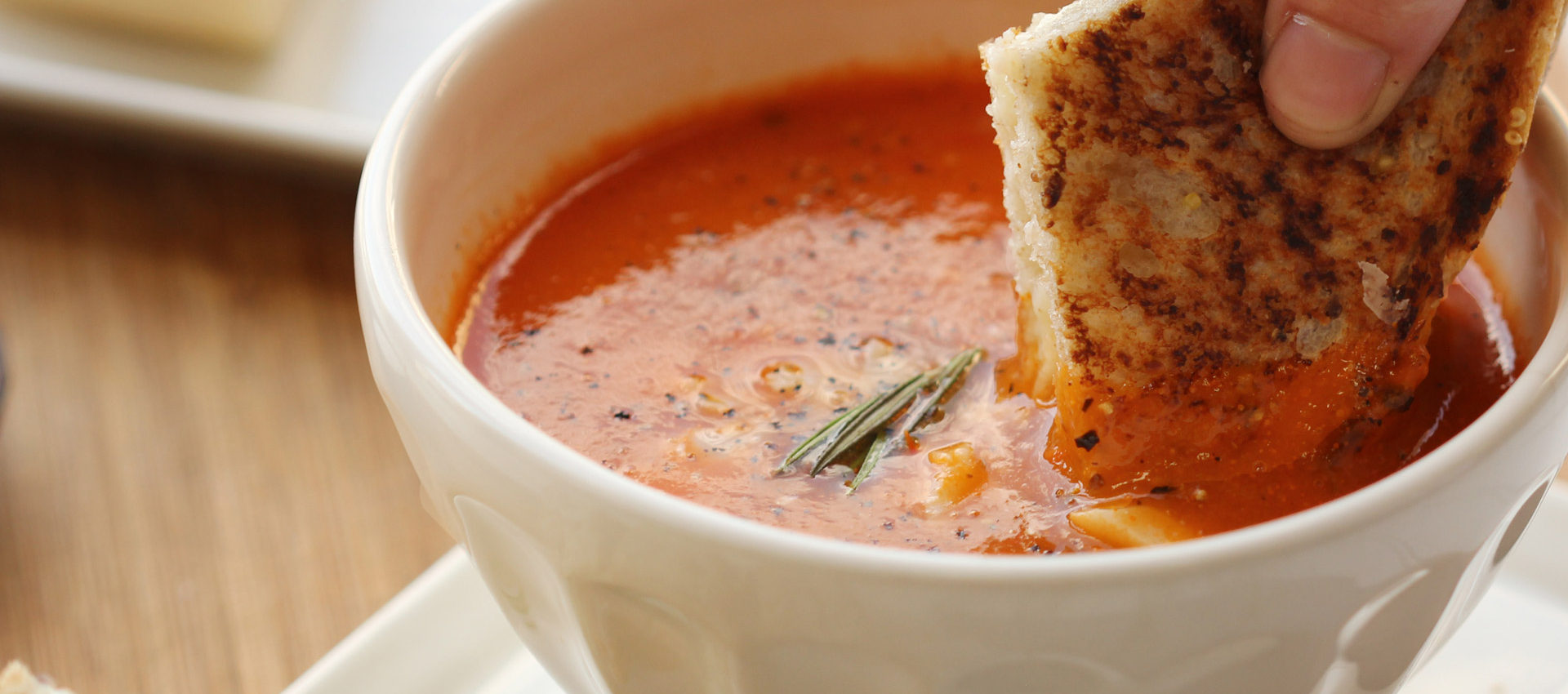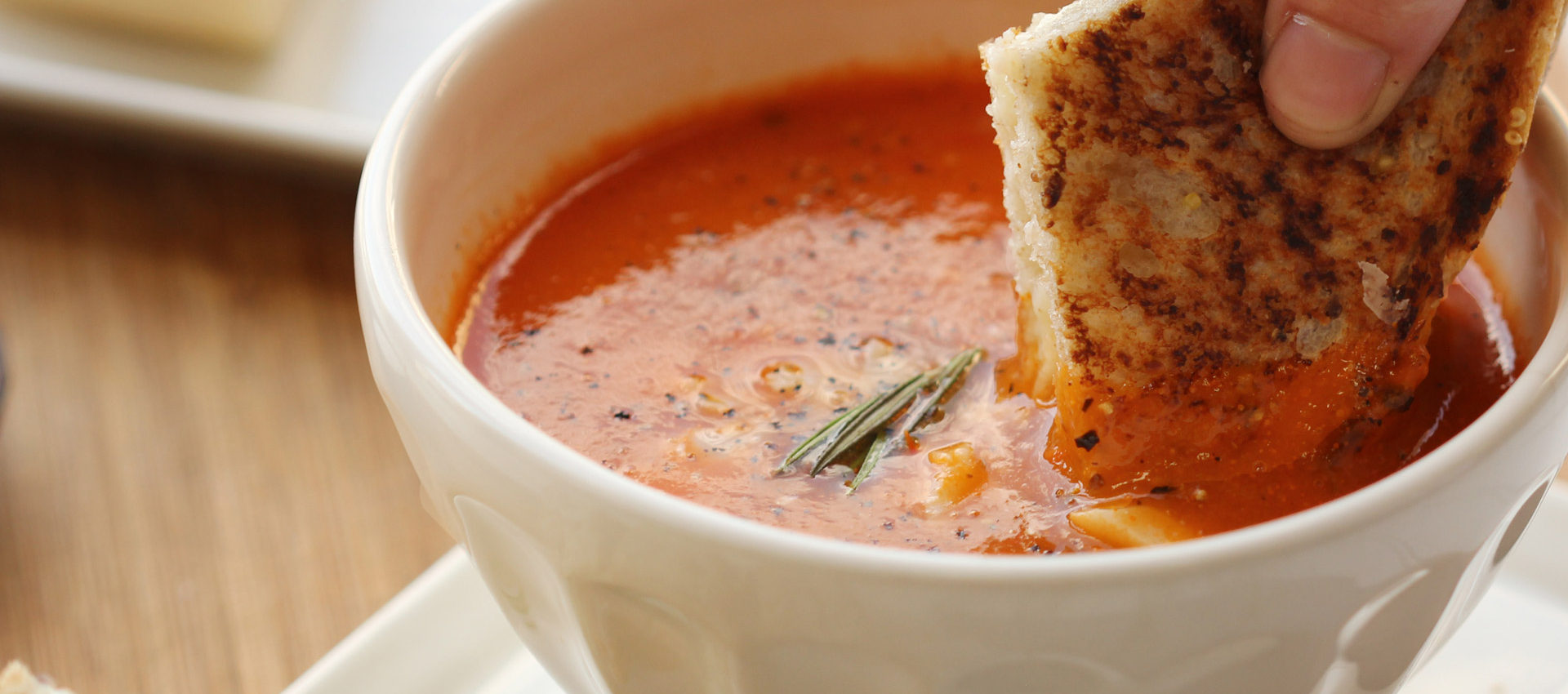 Heirloom Tomato Soup with Grilled Cheese
Sandwiches, Soups and Salads American, Vegetarian
September 8, 2018
It's the height of tomato season, and we're lucky enough to get to enjoy the famous Heirloom Tomatoes from local food heroes, Coastal Farms. This simple heirloom tomato soup is the perfect way to use slightly soft tomatoes to get the most out of summer.
Prep: 15 mins
Cook: 20 mins
Directions
1In a stock pan, place oil, rosemary, and shallots and fry till shallots are transparent.
2Add 2 cups of stock and bring to boil.
3Remove from heat and place quartered tomatoes into the broth.
4Place in blender and blend on high until completely smooth.
5Place back on the heat, season to taste, and serve immediately with a delicious grilled cheese! (Not required, but recommended!)
Grilled Cheese
1Thinly slice cheese and cover bread. Make the sandwich, over medium heat, place enough olive oil in a pan to cover bread. Fry on each side until golden brown and cheese are melted.
Ingredients
Heirloom Tomato Soup
1 shallot, minced
4 tbsp rosemary
2 large heirloom tomatoes
2 cups vegetable stock
3 tbsp Olive oil
Salt and pepper to taste
Grilled Cheese
Sliced bread (We like Rockenwagner 7 grain for this recipe!)
Any mild white cheddar (We prefer Seascape from Central Coast Creamery)
Olive oil