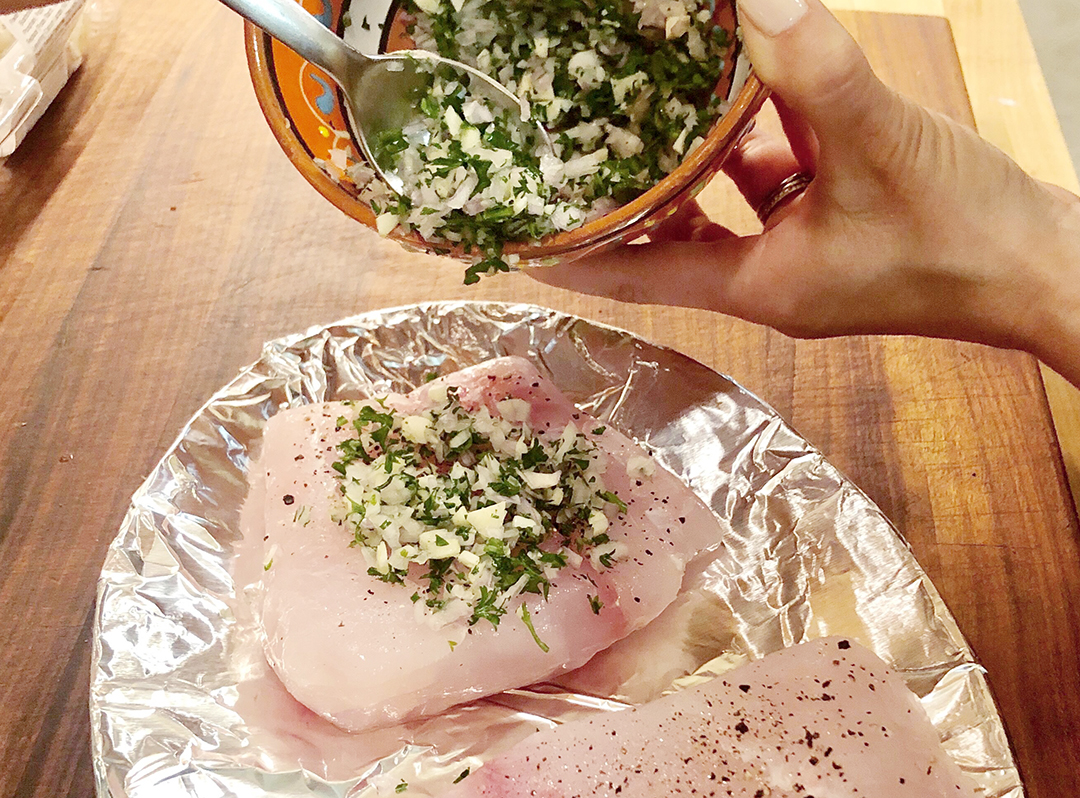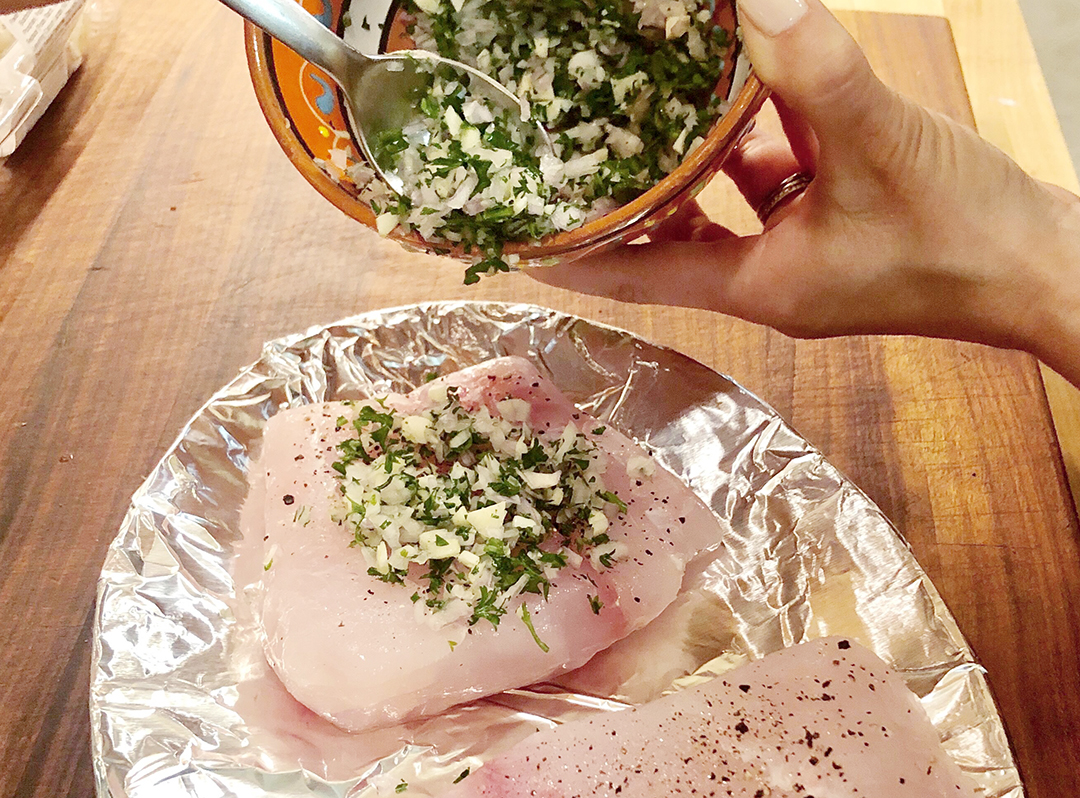 Herbed Halibut
October 10, 2019
Optimal health starts on your plate! This delicious halibut recipe is topped with a myriad of anti-inflammatory ingredients and is perfect to pair with roasted veggies for a full, healthy meal!
Recipe by: Jill Anenberg Lawrence
Instagram @jill.anenberg.lawrence
Directions
1Roughly chop the shallots, garlic, and parsley. Combine in a bowl.
2Salt and pepper the halibut. Drizzle olive oil on top.
3Spoon the shallot, garlic, and parsley combo covering the entire top of the fish.
4Grate lemon zest and squeeze the juice on top of the fish.
5Bake at 400 for 12-15 minutes.
6Serve with a side of your choice (goes great with veggies!)
Ingredients
2 Shallots
A Few Garlic Cloves
Handful of Parsley
Salt and Pepper
2 Fillets Wild Halibut
Olive Oil
1 Lemon