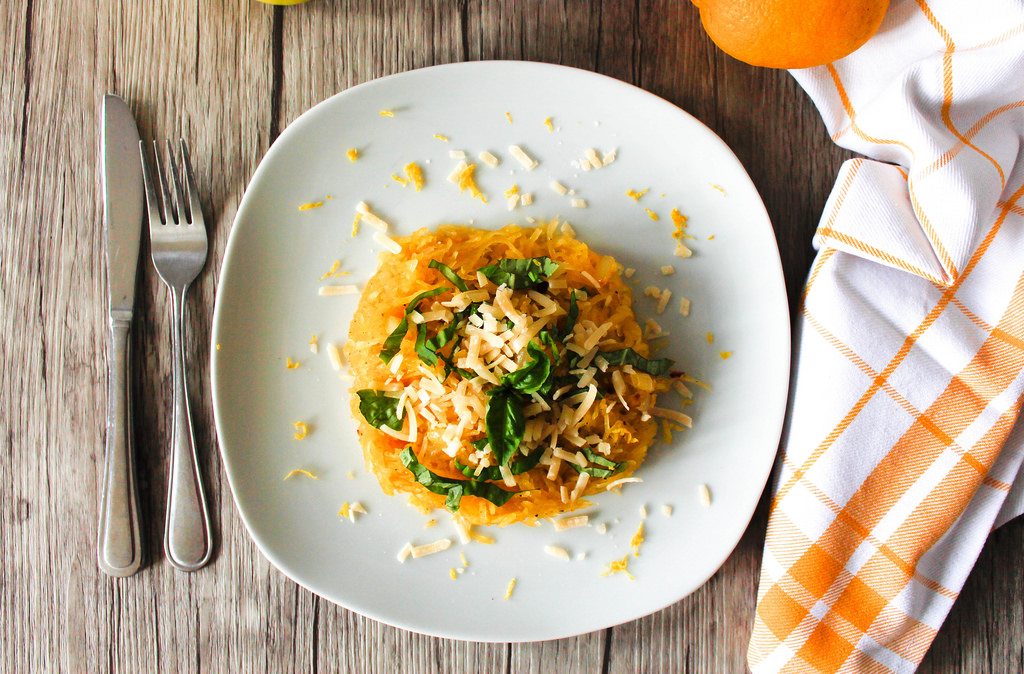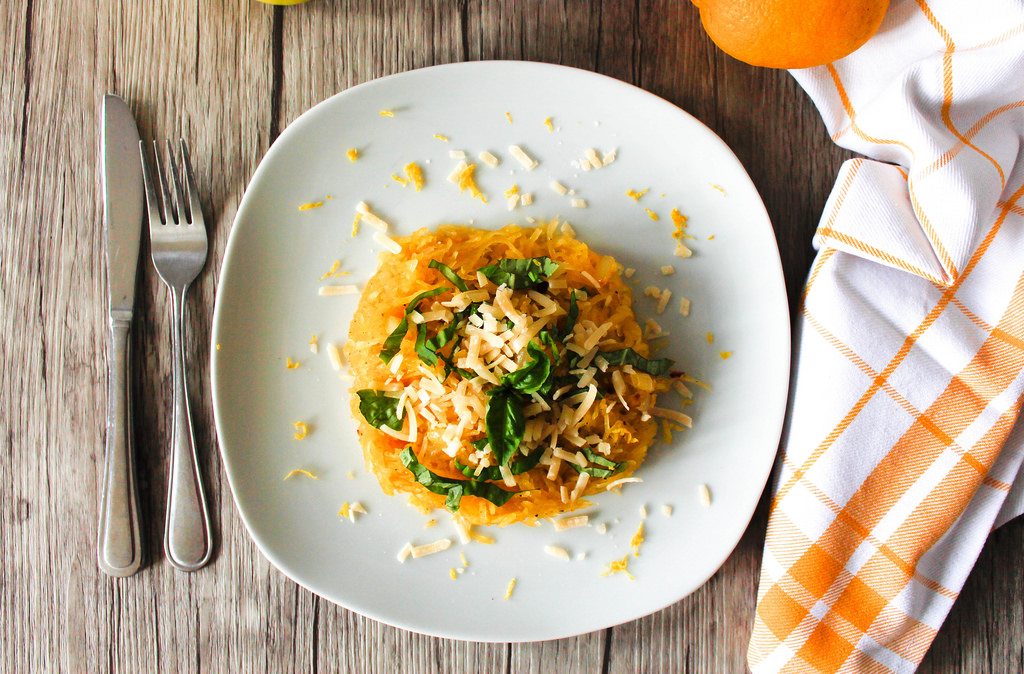 Lemon and Basil Spaghetti Squash
November 2, 2018
Cutting back on carbs? Spaghetti squash is your new best friend. With only a few simple ingredients, this gorgeous gourd transforms into a beautiful plate of pasta.
Directions
1Preheat the oven to 400°F and line two baking sheets with parchment paper.
2Slice the spaghetti squash in half lengthwise and scrape out the seeds. Drizzle each half with olive oil, sprinkle with salt and pepper, and fresh and place on a baking sheet cut side up. Roast until fork-tender, about 1 hour.
3When spaghetti squash is cooked through, drizzle with fresh lemon juice and pepper. Using a fork, scrape across the flesh of the squash creating little spaghetti like strips. Take those spaghetti strips and place them in a medium mixing bowl.
4Chop additional fresh basil and toss with spaghetti squash adding lemon, salt, and pepper as desired.
5Drizzle with parmesan for a little extra flavor.
Ingredients
1 spaghetti squash
Olive oil
Salt
Pepper
1 bunch of fresh basil
2 lemons
Parmesan cheese (optional)