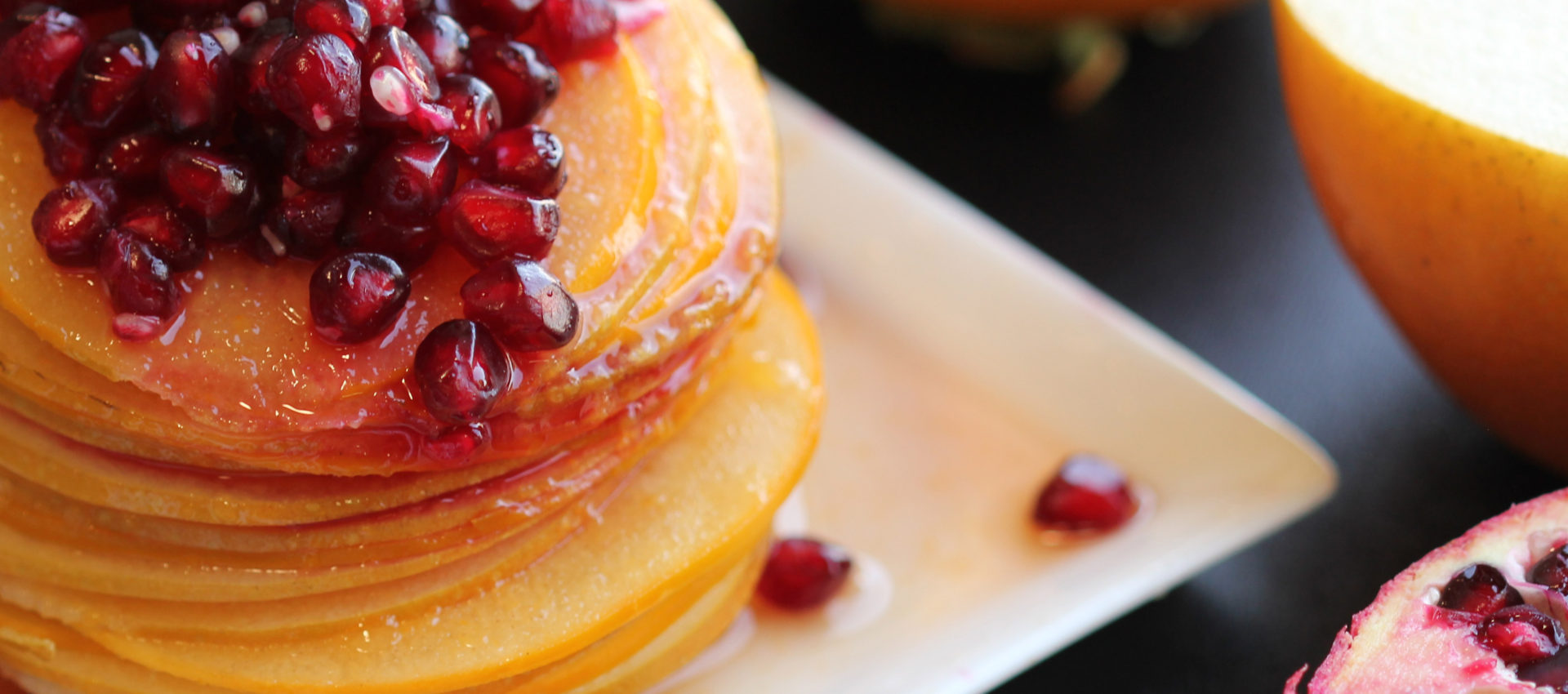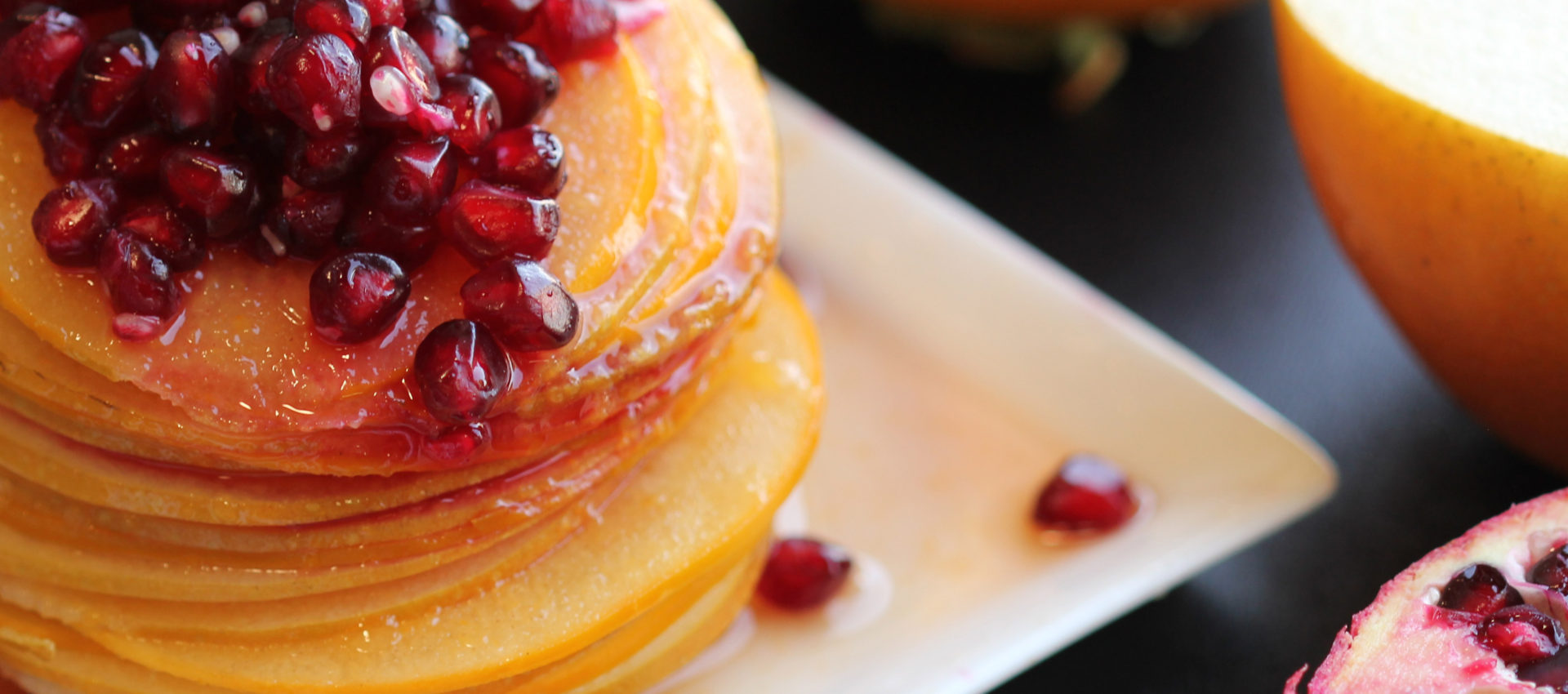 Mille Feuille Fruit Salad
Sides, Soups and Salads Raw Vegan
October 20, 2017
This raw, vegan, French-inspired fruit salad is so crave-able, you'll forget it's healthy!
Directions
1Using the thinnest setting on a mandolin, slice your persimmons and Asian pears.
2Alternate layers of persimmon and pear, stacking them until your tower reaches about three inches high.
3Squeeze the juice of the tangerine over your tower, and top with pomegranate seeds and juice.
4Slice into quarters to see the layers. Enjoy!
Ingredients
1 persimmon
1 Asian pear
1 tangerine
1/2 pomegranate