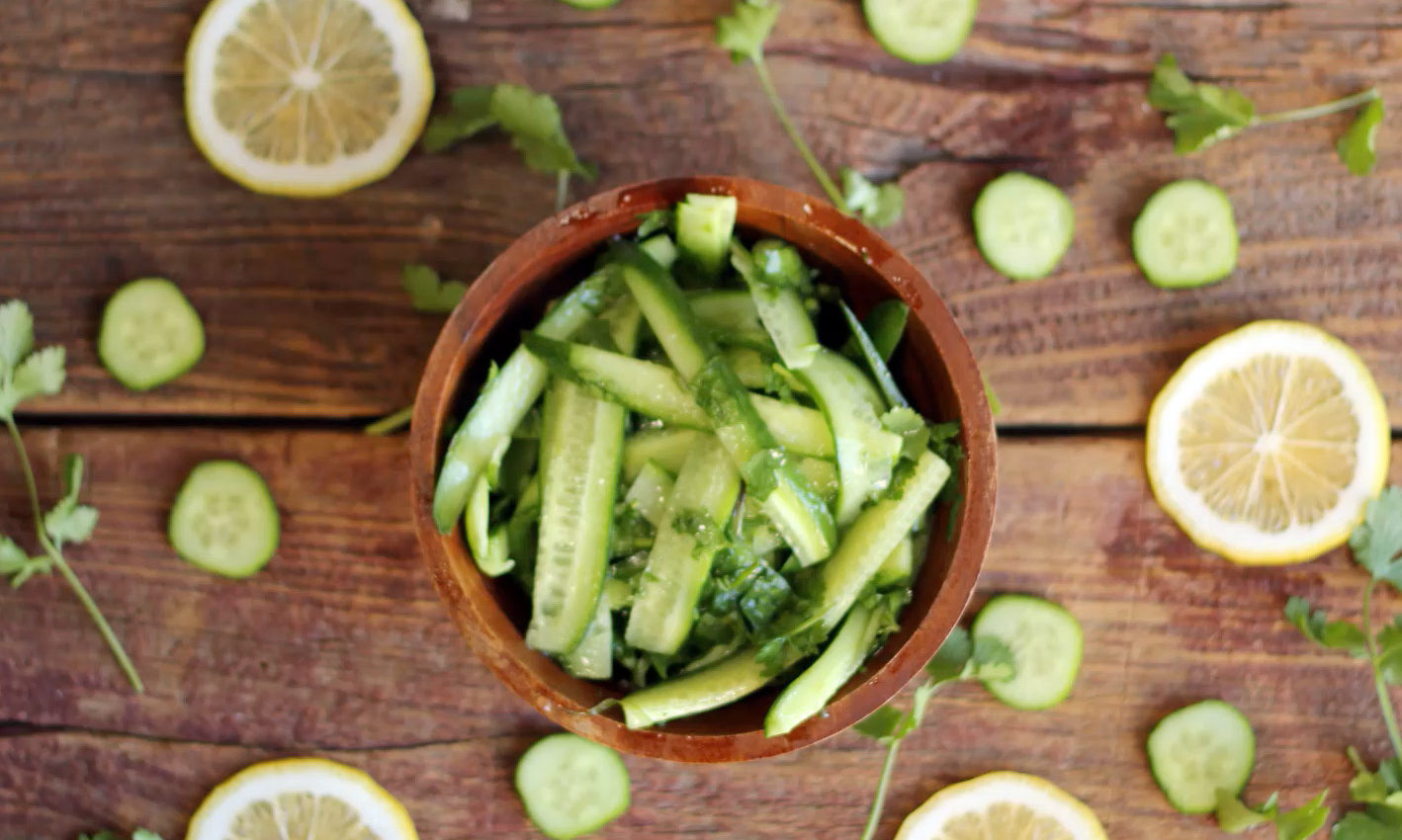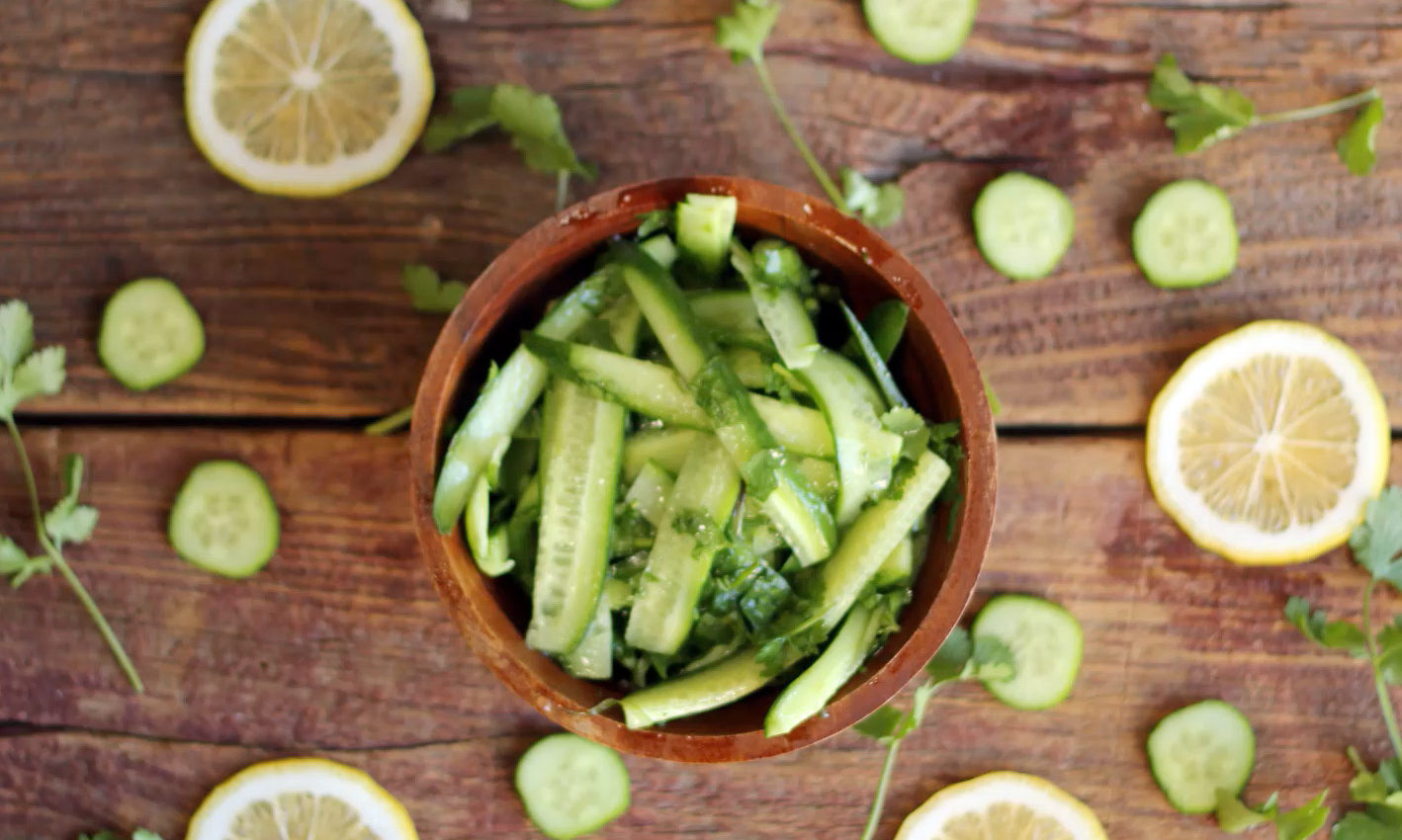 Directions
1Rinse and ribbon (thinly slice) your Persian cucumbers.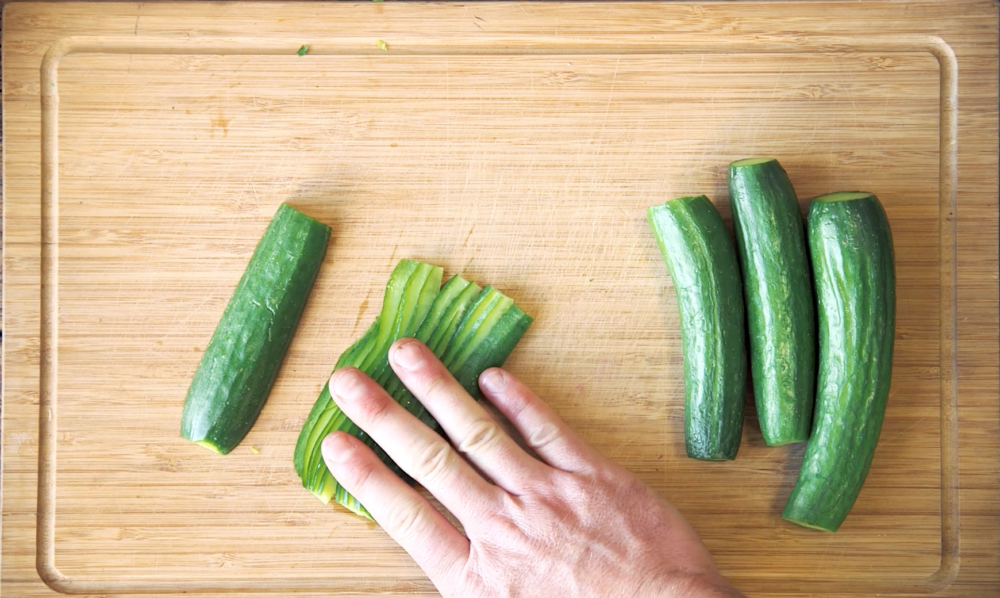 2Finley chop your favorite fresh herb (we like basil, mint, parsley, or cilantro) and add to your cucumbers.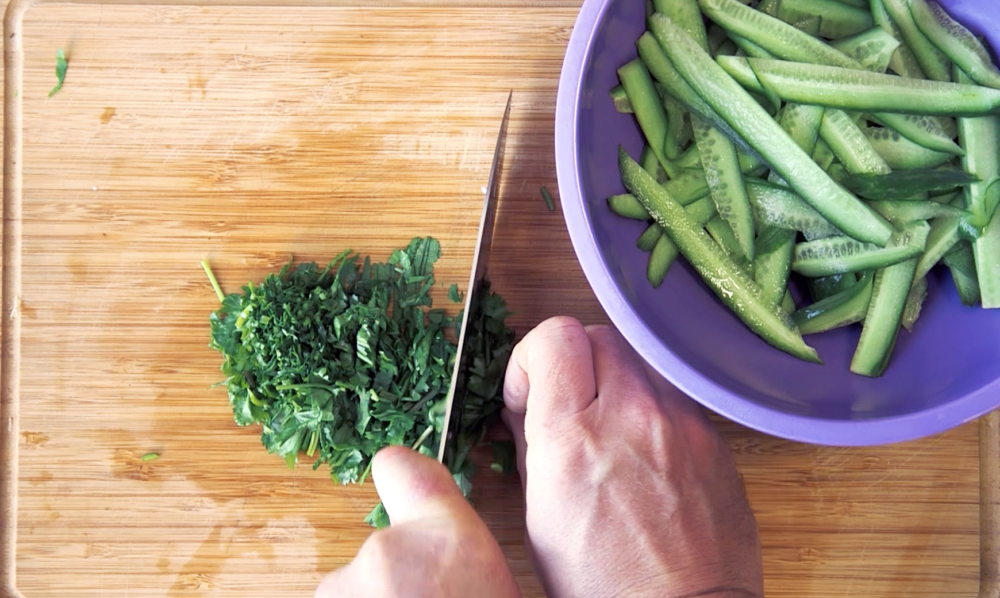 3Sprinkle a teaspoon of salt over top and give a quick toss.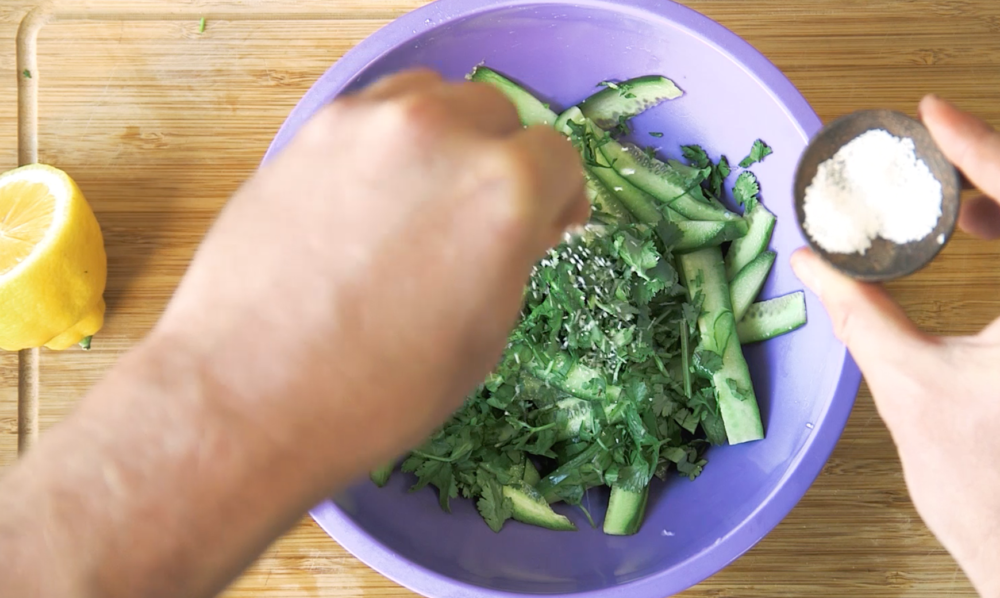 4Drizzle with olive oil and a squeeze of lemon.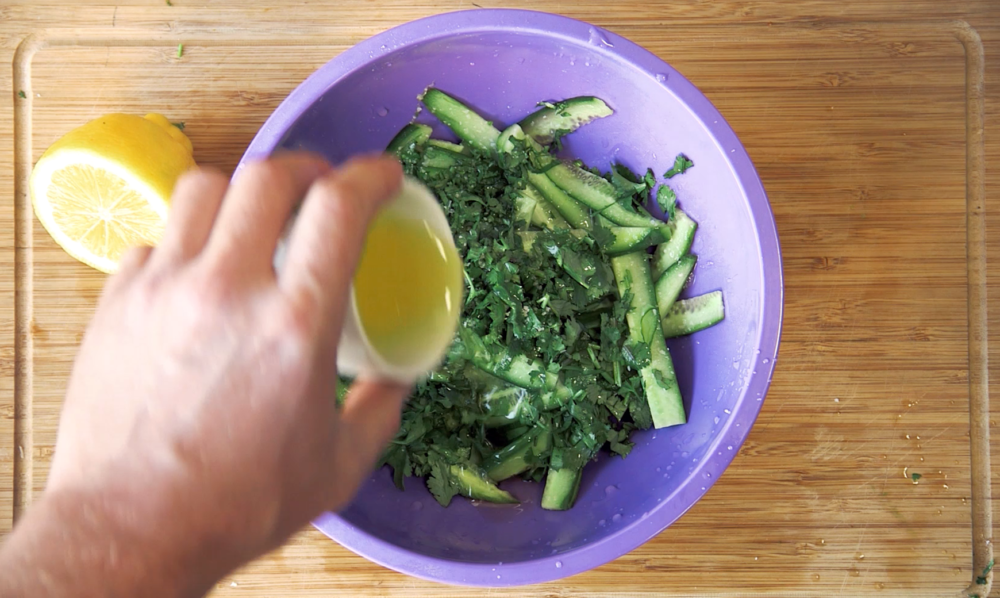 5Lightly toss and serve. If you're not eating right away, add another squeeze of lemon and refrigerate, covered, for up to 4 hours. Enjoy!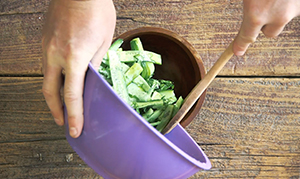 Ingredients
4 Persian cucumbers, ribboned
2 tablespoons of your favorite chopped herb
1 sweet lemon
2 tbsp olive oil
Salt