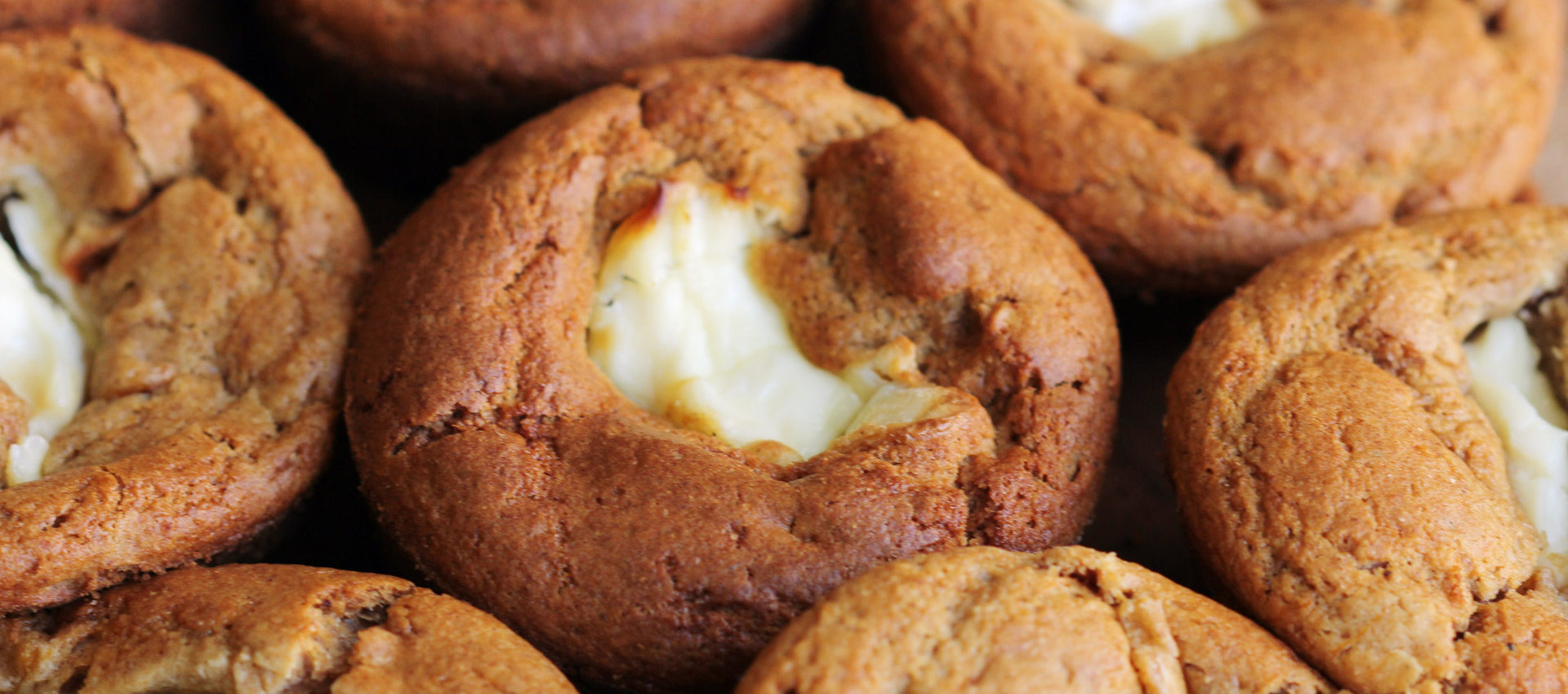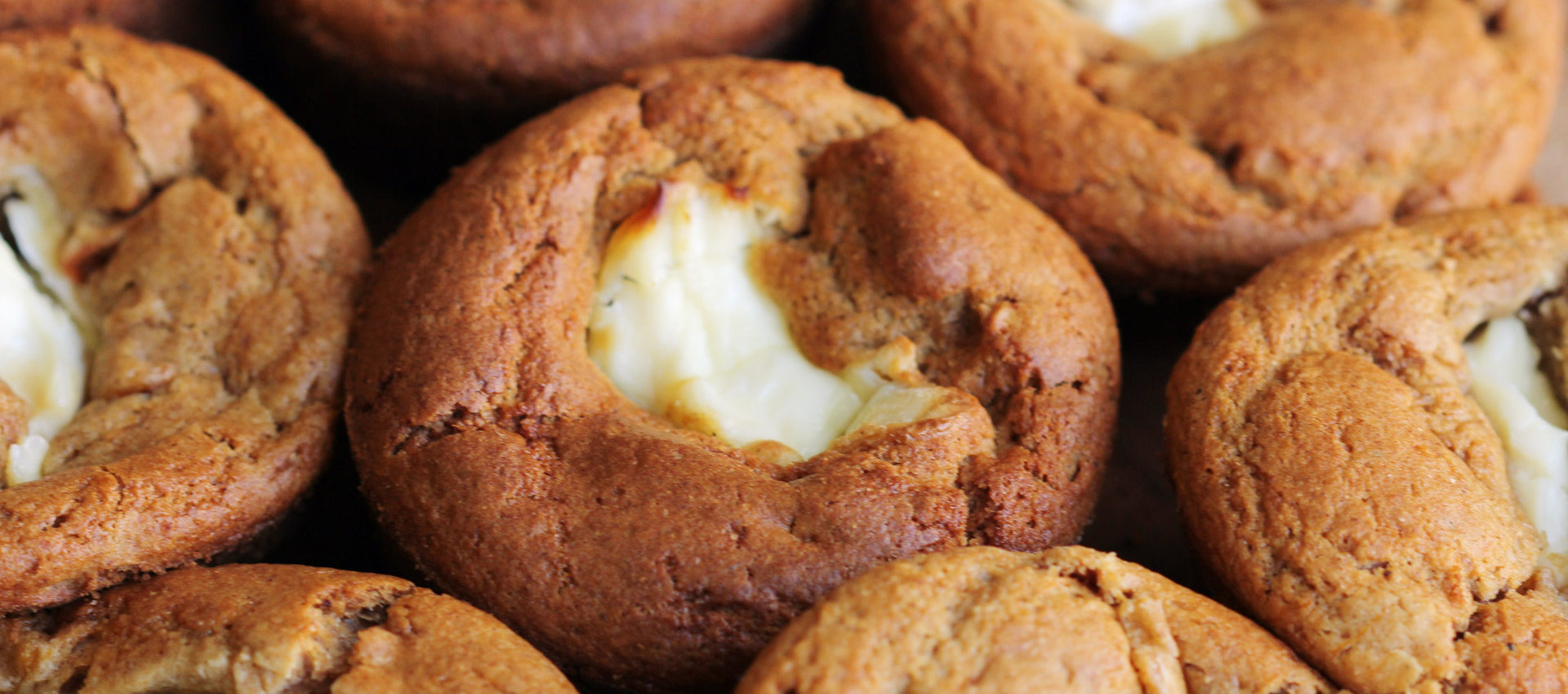 Persimmon Muffins with Cream Cheese
November 12, 2017
These cream cheese stuffed spiced muffins are a fall treat to fall in love with.
Prep: 20 mins
Cook: 30 mins
Directions
1Combine all dry ingredients and mix well.
2Add eggs, butter, vanilla yogurt and water, and mix well.
3Mash persimmons and mix into batter.
4Pour batter into oiled muffin tins and add a tablespoon of cream cheese into the center, towards the top of each muffin.
5Bake at 350º until tops are golden brown and muffins are well-set.
Ingredients
2 cups flour
1/2 cup raw sugar
1/2 cup brown sugar
2 eggs
1 tsp baking powder
1/4 tsp salt
2 tsp pumpkin pie spice
1 tsp vanilla
1/2 cup honey yogurt
1 stick butter, melted
1 cup water
3 hachiya persimmons, extremely ripe and soft
1 tbsp Cream cheese, 1 tbsp per muffin.