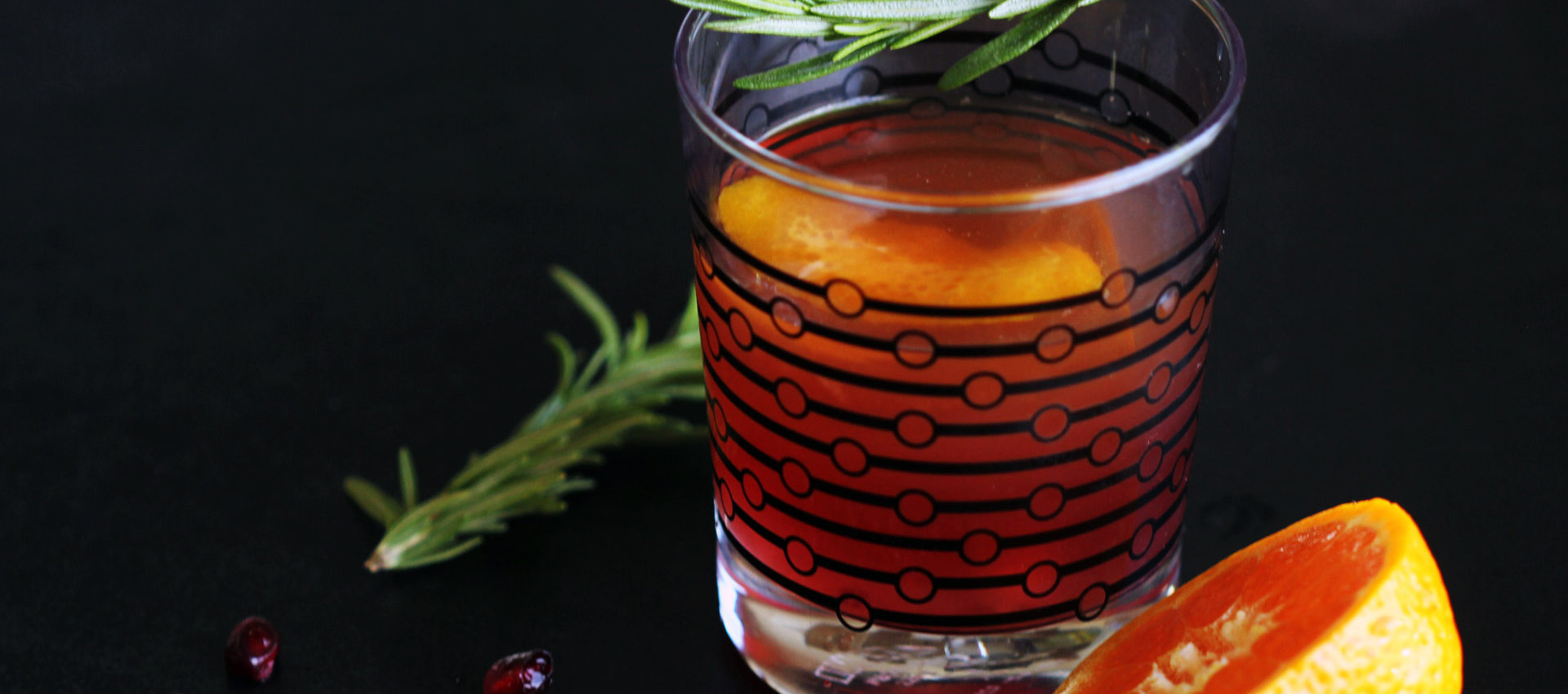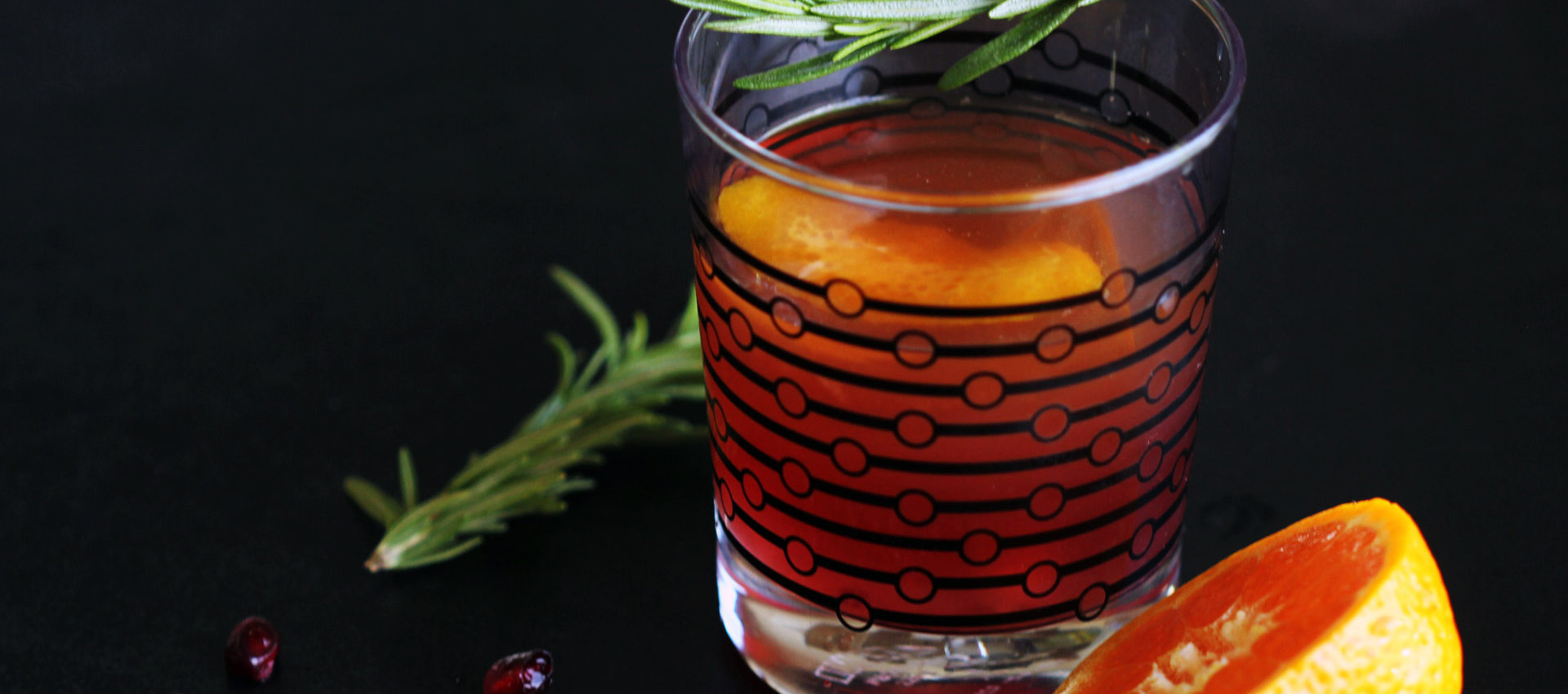 Directions
1First, open the pomegranate and remove arils (seeds). We've found the easiest way to open them is by kneading them on a hard flat surface as you would with dough to release the seeds from the membranes. Then slice the pomegranate in half and place into a large bowl of water tearing apart the outer shell, releasing the seeds. (The water prevents splatter and staining on your surfaces).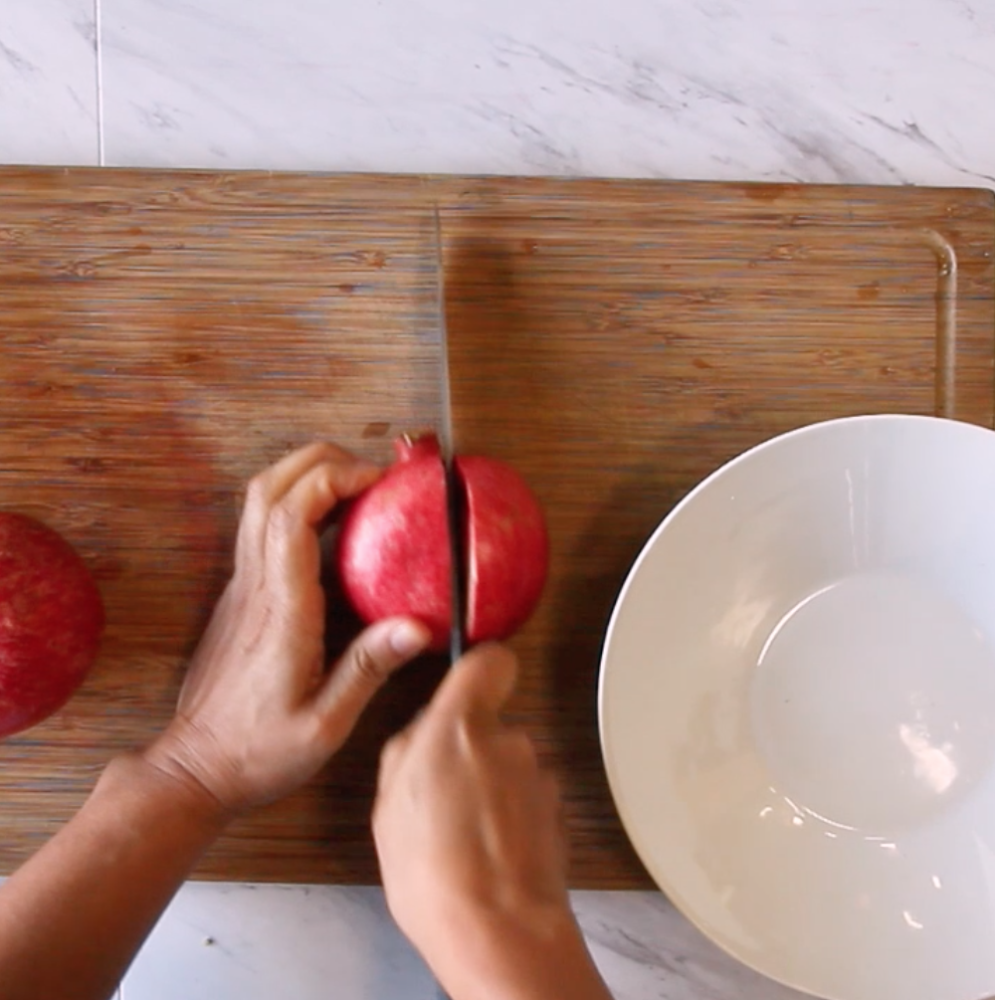 2In a medium saucepan over low heat, add water, sugar, and the juice of half of the pomegranate.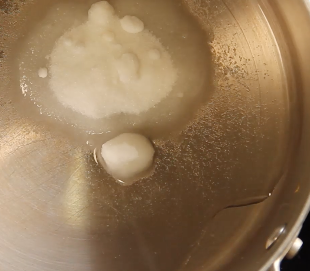 3(We found that simply crushing the seeds in a glass bowl with a spoon or pestle works fine) For this recipe, the seeds can stay in the pomegranate juice, as we're just creating a simple syrup.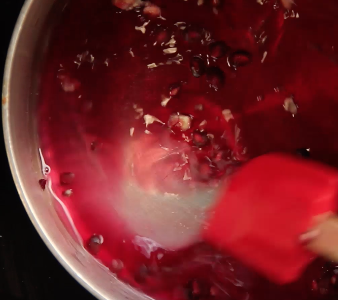 4Using a paring knife, carefully remove the tangerine or mandarin peel and add about 3" worth into the simple syrup. Then peel a few more equal slices to garnish your final drinks.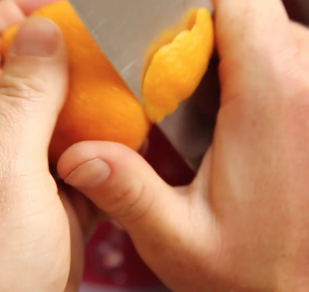 5Take one sprig of rosemary or sage and add it to your saucepan, bringing the temperature up to medium heat. Heat up until sugar dissolves but do not boil. Set aside and let cool.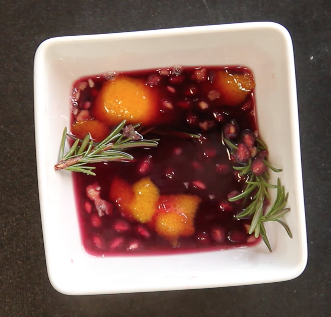 6When syrup is cool, pour bourbon and ice (as desired) into a highball glass, or glassware of choice.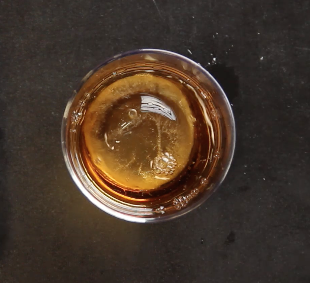 7 Add about 1/2 oz of your simple bitter mix.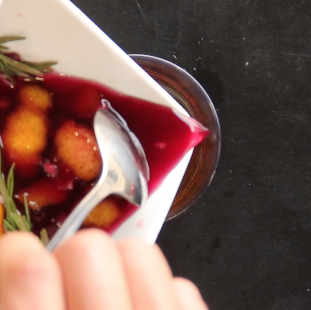 8Juice one mandarin or tangerine into the cocktail.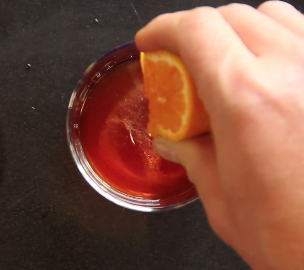 9Stir and garnish with mandarin rind and rosemary.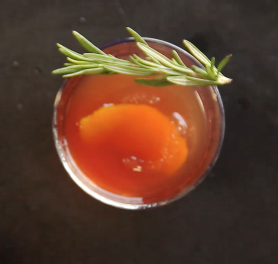 Ingredients
1/2 pomegranate
1/4 cup water
2 tango tangerines
1/4 cup sugar
2 oz bourbon
1 sprig rosemary or sage