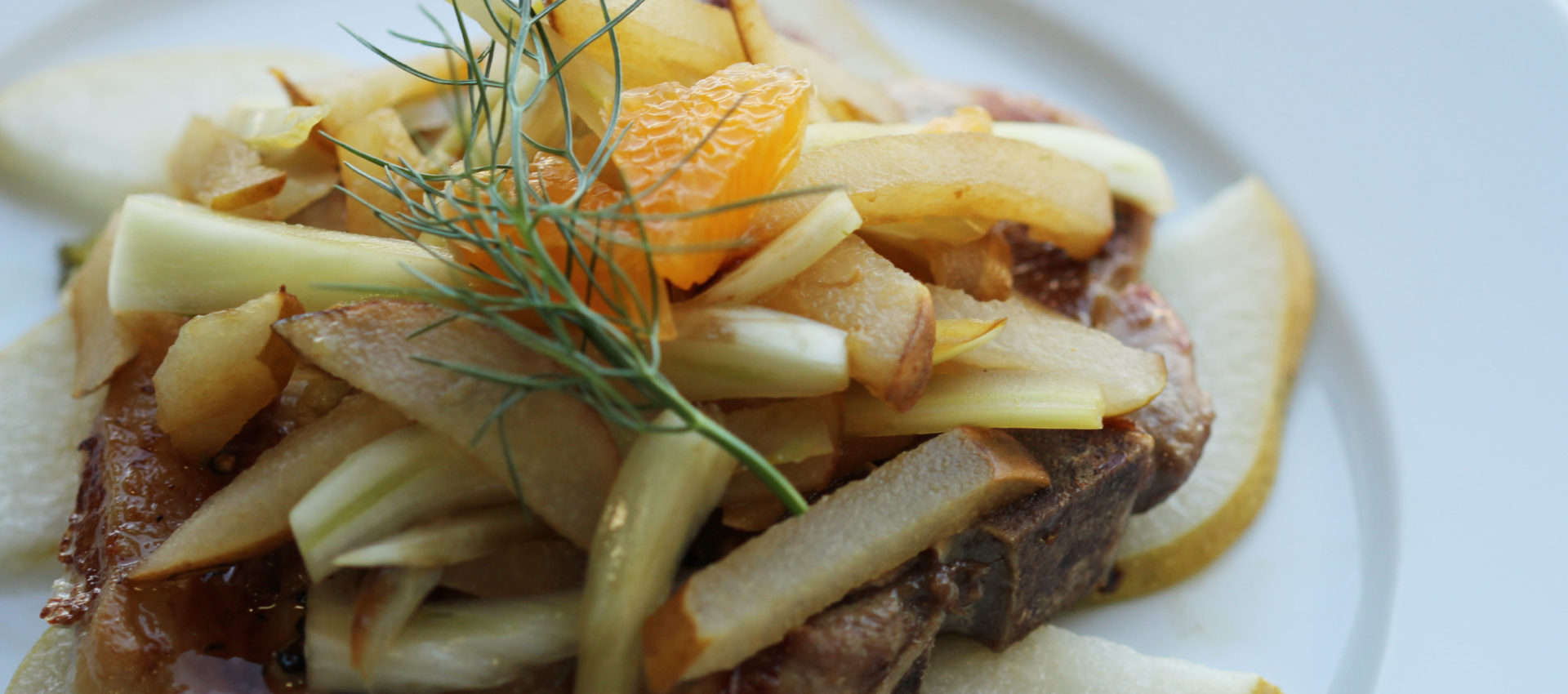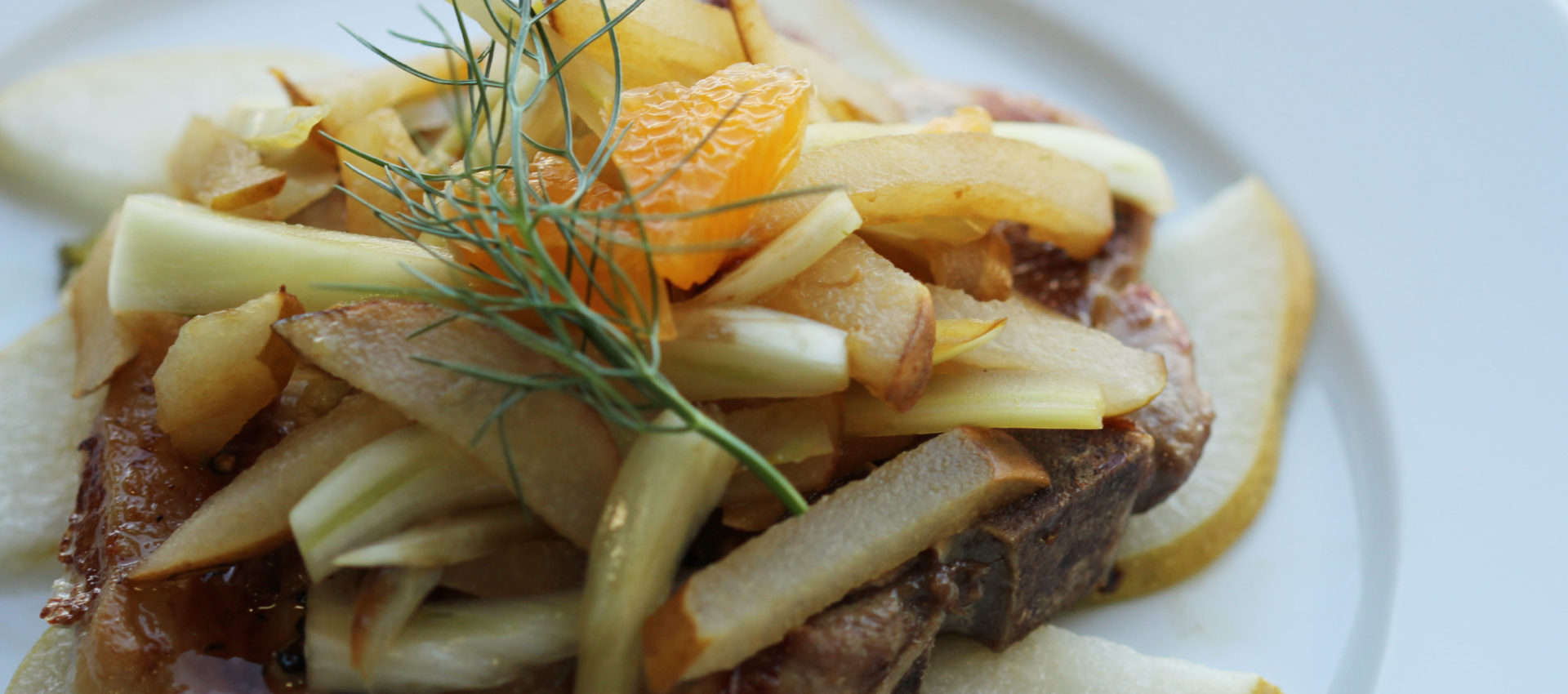 Pork Chops with Roasted Fennel and Asian Pears
Entrees Gluten-Free, Keto, Paleo
September 22, 2018
Succulent pork chops grilled alongside seasonal local fennel and Asian pears make a perfect Keto recipe to welcome in fall flavors.
Prep: 15 mins
Cook: 20 mins
Directions
1Slice Asian pears into thin slices and grill until they become slightly soft.
2Remove the stalks and leaves of the fennel, and slice the bulb in half. Drizzle with olive oil followed by salt, and then add fennel to the grill (sliced side down) until caramelized.
3Salt and pepper the pork chops liberally, grilling them until an the internal temperature hits 140°F. Take them off the heat (they'll keep cooking as they rest on a plate for 5 minutes). The pork chops are fully cooked through when the internal temperature is 145°F.
4Julienne the pears and fennel, toss, adding salt as desured.
5*Optional Juice half of satsuma mandarin over the chops for a little extra sweetness.
6Serve pear and fennel on top of the chops and enjoy!
Ingredients
1 Asian pear
1 fennel bulb
Olive oil
Salt
2 pork chops
Cracked pepper
Satsuma Mandarins *optional