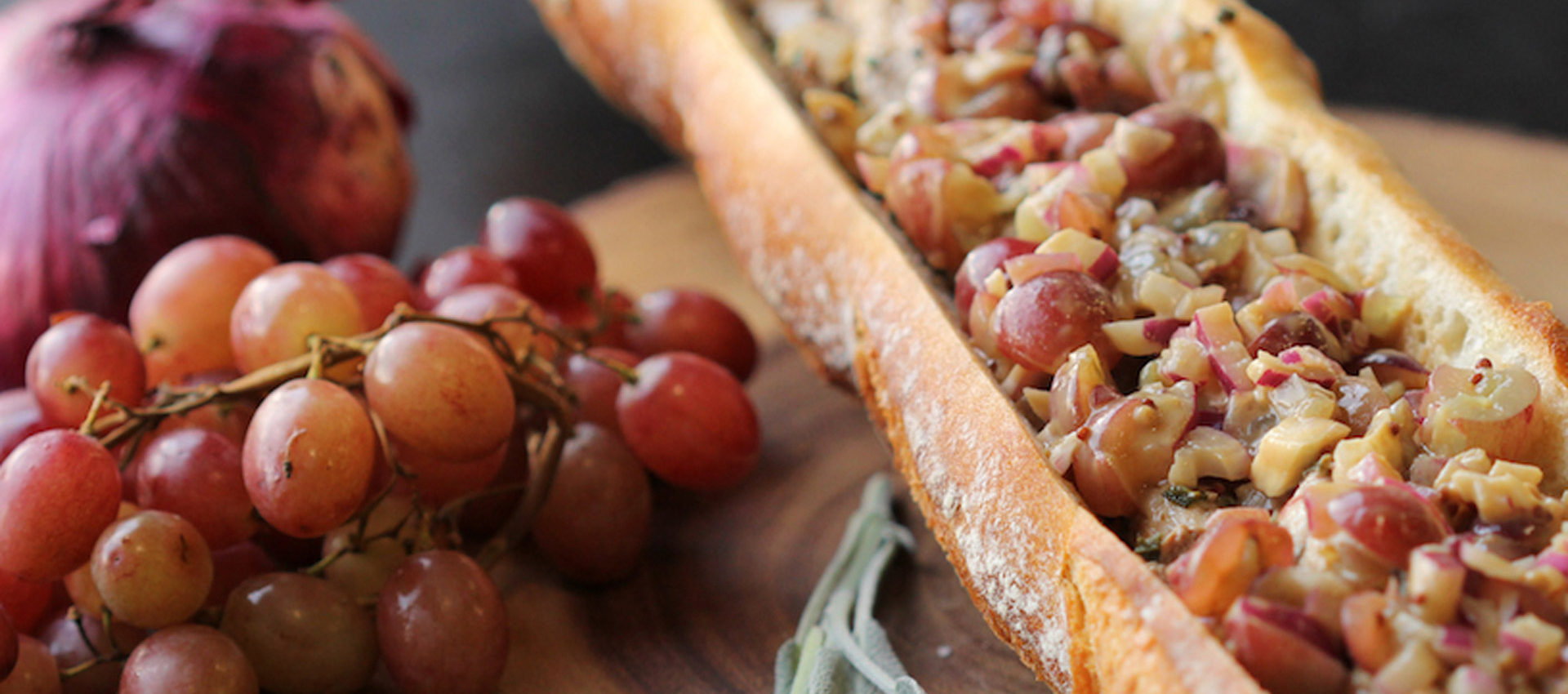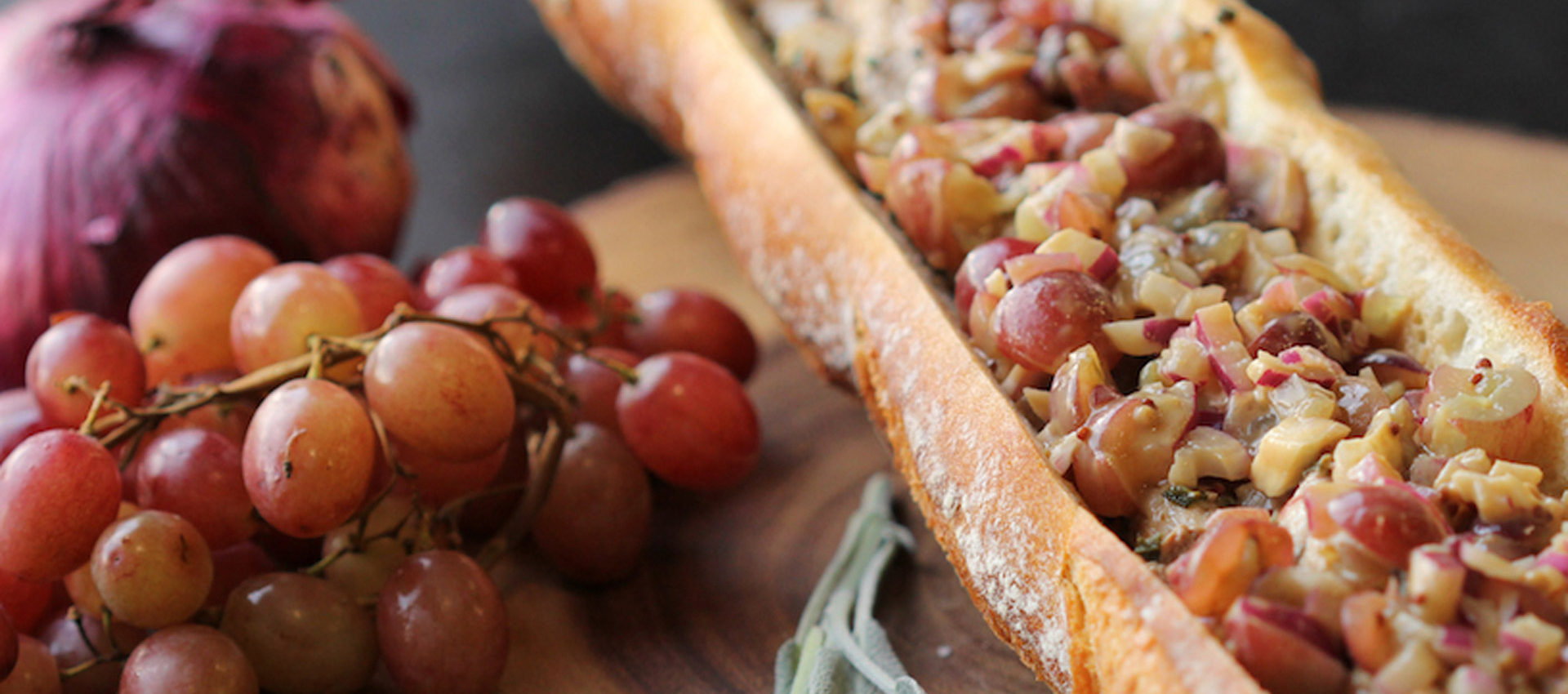 Pork Tenderloin Sandwich with Red Grapes and Onions
August 11, 2017
This sage pork tenderloin sandwich is the perfect balance of savory and sweet, with the light and refreshing red onion and red grape salsa on top!
Prep: 15 mins
Cook: 25 mins
Yields: 3-4 servings
Directions
1Slice the tenderloin into medallions.
2Season with salt and pepper.
3Put enough oil in the bottom of saute pan to cover.
4Put half the sage in oil, fry for 30 seconds, add medallions, put rest of sage on top.
5Cook medallions for 4 minutes on each side. Repeating this for 15-20 minutes until center is no longer pink. Set aside to rest before slicing.
6Mix onions, grapes and mustard together.
7Slice bread halfway through and slice medallions into thin strips, placing inside the baguette.
8Top with onion & grape salsa and serve immediately!
Ingredients
1 lb pork tenderloin
1 baguette
1/2 cup red onion, diced
1/2 cup red grapes, chopped (seeds removed
2 tbsp mustard
3 tbsp chopped sage
Salt and pepper to taste