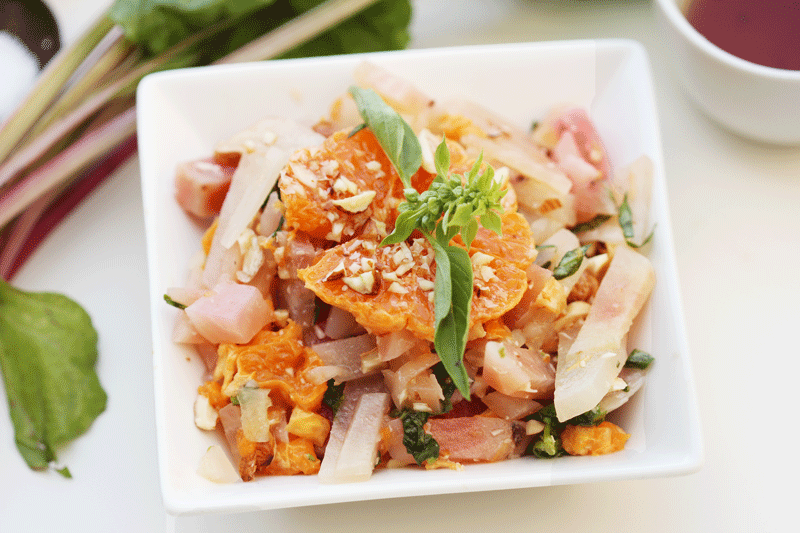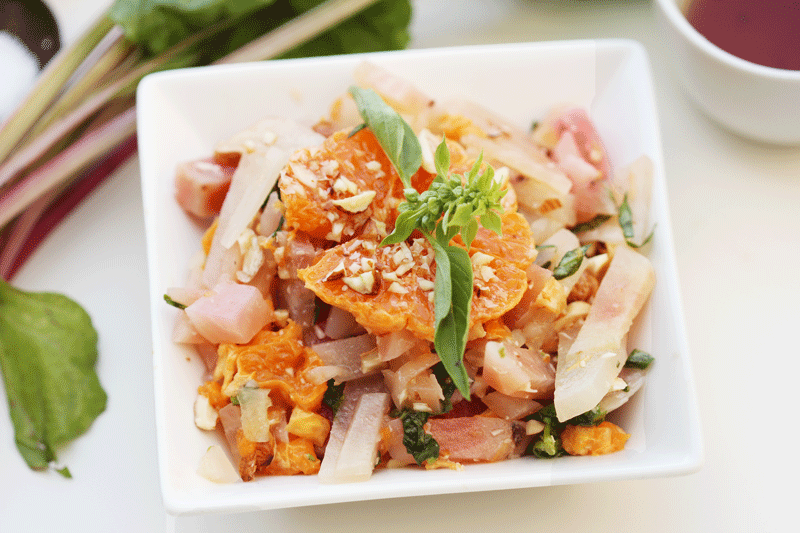 Raw Winter Salad with Candy Cane Beets and Tangerines
Appetizers, Soups and Salads Raw Vegan
January 20, 2019
Great things come in small packages, and it doesn't take much to make a big impression! Pixie tangerines, candied beets, crushed local almonds and a sprig of basil, all stacks up to a beautiful vegan 'salad' of deliciousness.
Directions
1Peel beets and slice into 1/4 inch slices.
2Boil in salted water until soft.
3Shock in cold water and drain.
4Peel, slice, and de-seed tangerines.
5Sliver almonds.
6Chop everything into bitesize pieces.
7Make a 1:1 vinaigrette with olive oil and red wine vinegar and add salt to taste, then pour over salad.
8Mix well and garnish with basil!
Ingredients
4 candy cane beets
2 tangerines
Sprouted almonds
Basil (for garnish)
Salt
Red wine vinegar
Olive oil