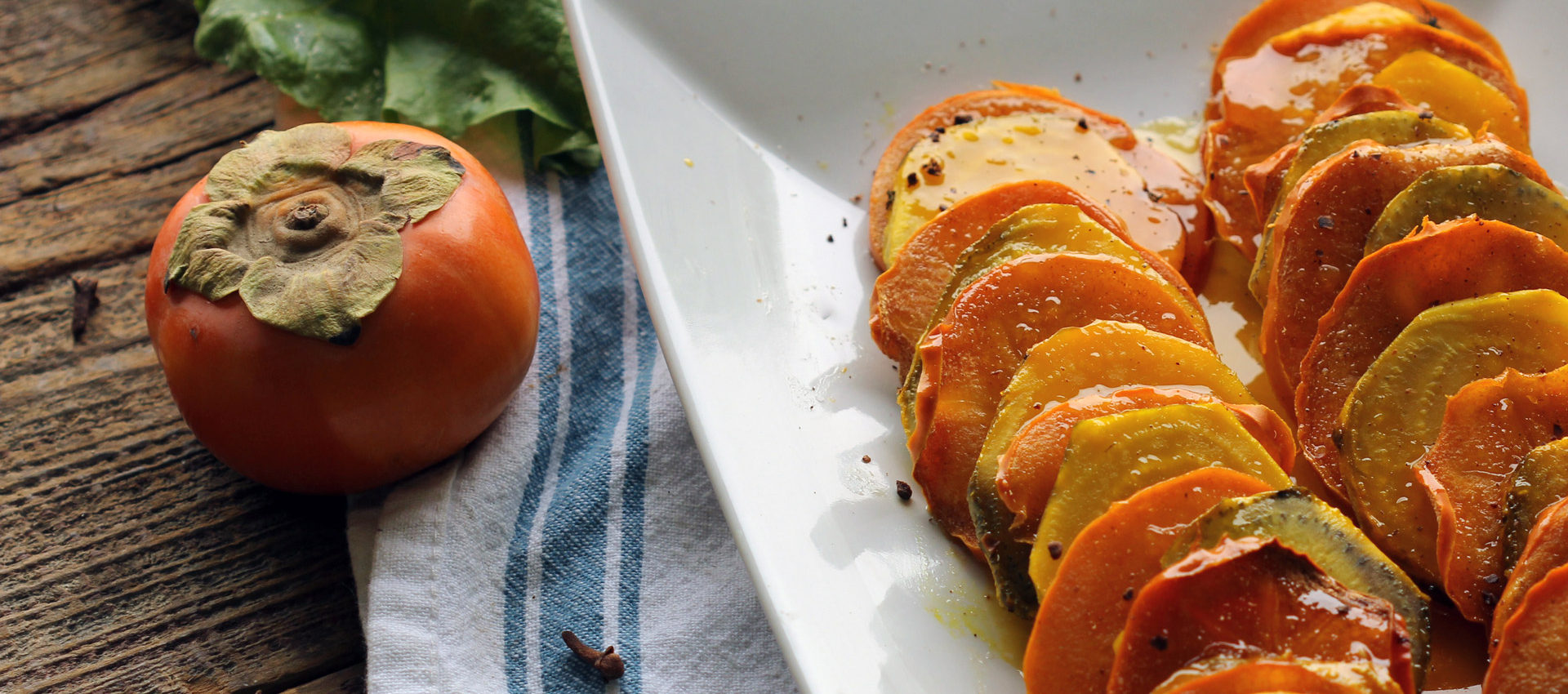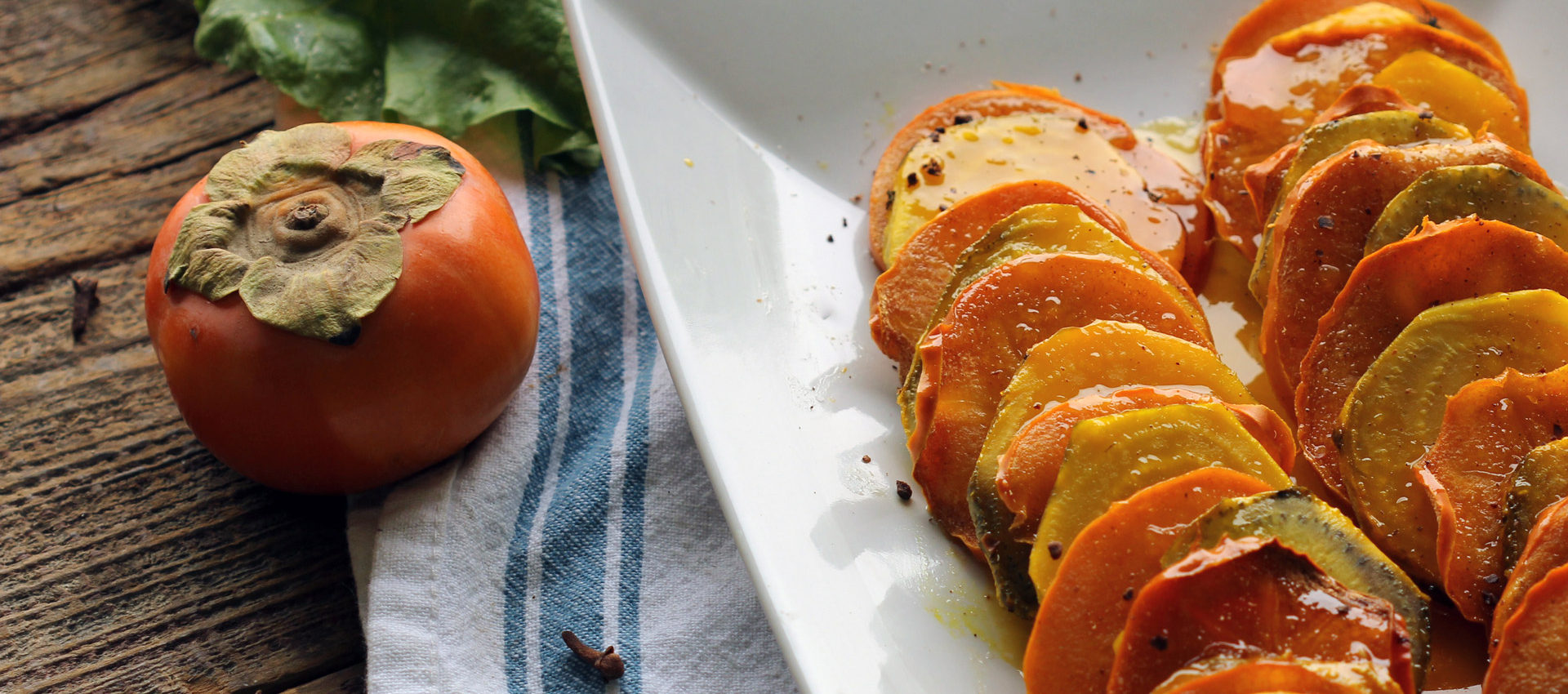 Roasted Beets and Persimmons
Appetizers, Sides Vegan, Vegetarian
November 14, 2017
Sweet, earthy, and full of fall flavor. This quick and easy side is a great way to celebrate the season!
Prep: 10 mins
Cook: 30 mins
Directions
1On a baking sheet, alternate beets, and persimmons into a layered row.
2Drizzle with olive oil and salt to taste. Bake at 350ºF for 30 min or until the beets are tender.
3In a pan, juice the oranges, add a pinch of salt, and the honey.
4Reduce until syrupy.
5Pour over plated persimmon and beets.
6Enjoy!
Ingredients
3 golden beets, tops removed, skinned and sliced into 1/4 inch slices
2 fuyu persimmons, sliced into 1/8th inch slices
Olive oil
Salt
3 Oranges
1 tbsp honey