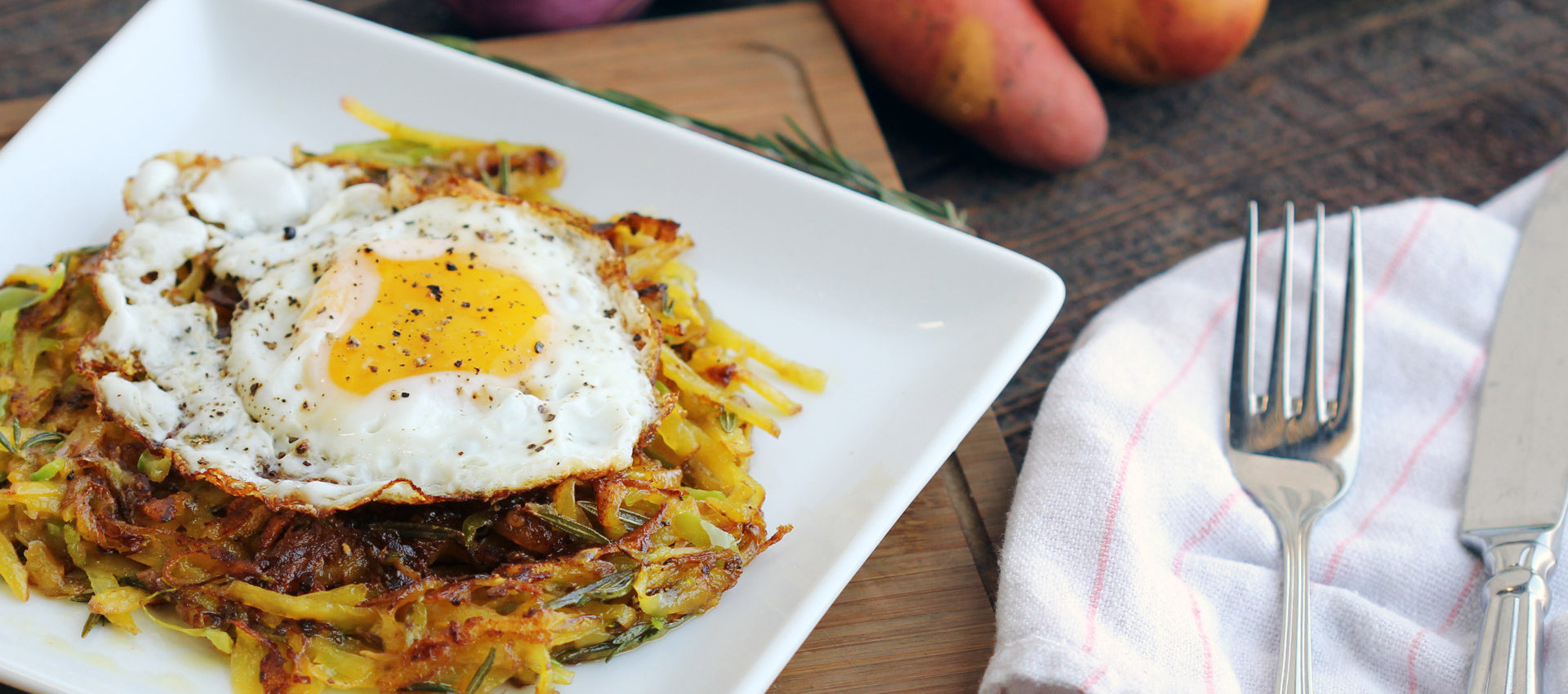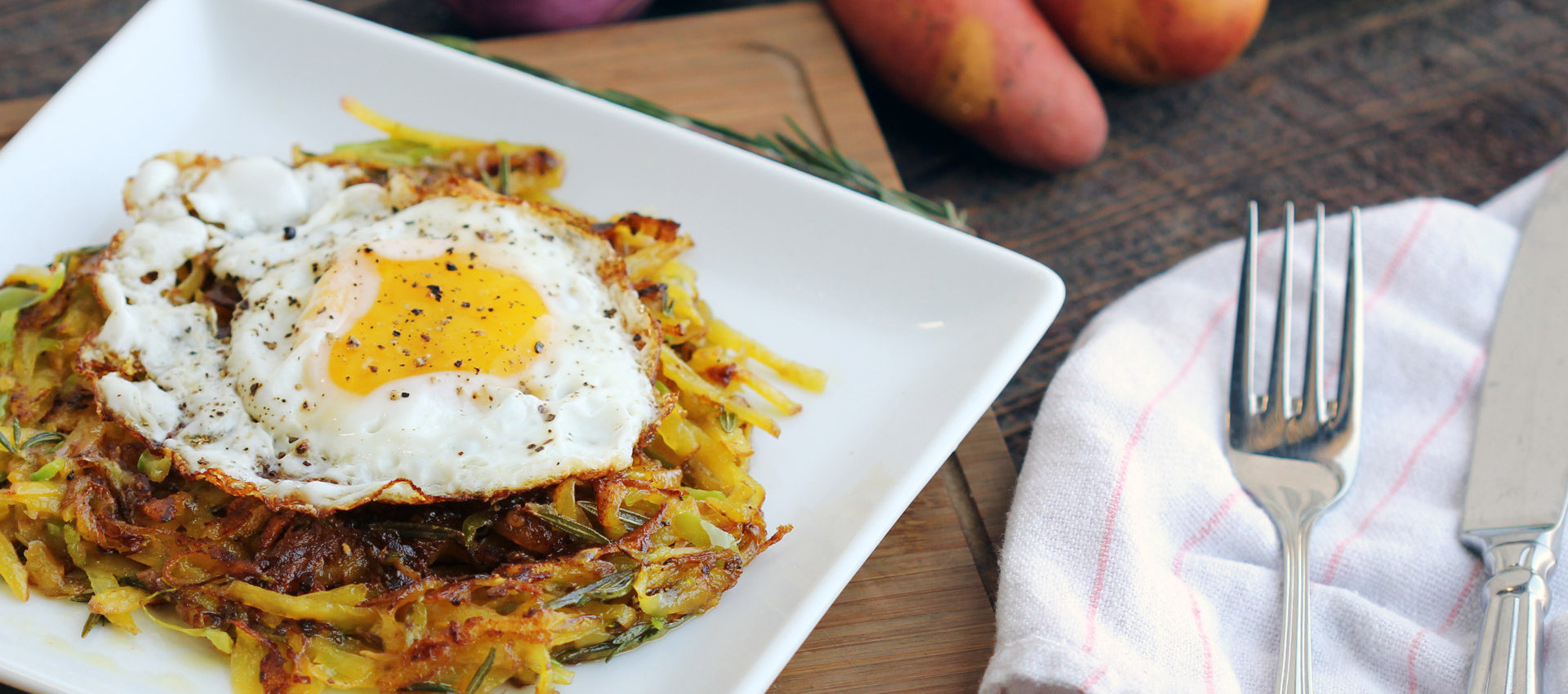 Roasted Veggie Hash topped with Farm-Fresh Eggs
April 1, 2017
Ooh la latke! With nothing more than salt, pepper, carrots and potatoes, a little oil and a lotta love, you can make crispy and crave-able latkes! The blood orange salsa on top makes it even more un-freshin-believable. 100% vegan, they're sure to be a perfect nosh whether as a starter, side or snack.
Prep: 15 mins
Cook: 20 mins
Directions
1In a hot pan, place enough oil to cover the bottom of the pan.
2Using a grater, grate the shallot, pepper, and potatoes directly into the oil.
3Add rosemary and season to taste.
4Let fry and form into a patty, turning once, cooking until golden brown.
5Remove and place on a plate.
6Fry an egg sunny side up in the remaining oil, and place on top of hash.
Ingredients
3 alaska fingerling potatoes
1 small green pepper
1 small shallot
1 egg
1 tbsp rosemary
Salt and pepper
Olive oil