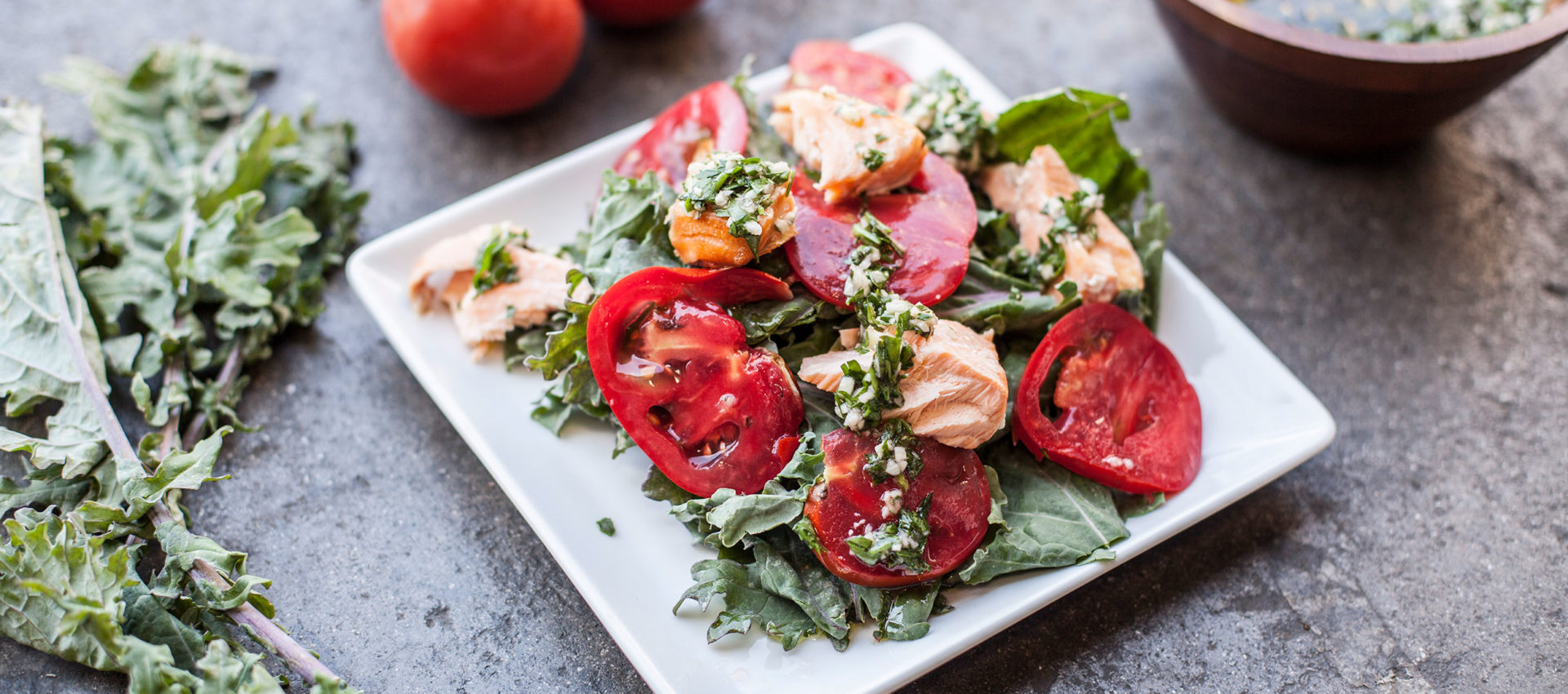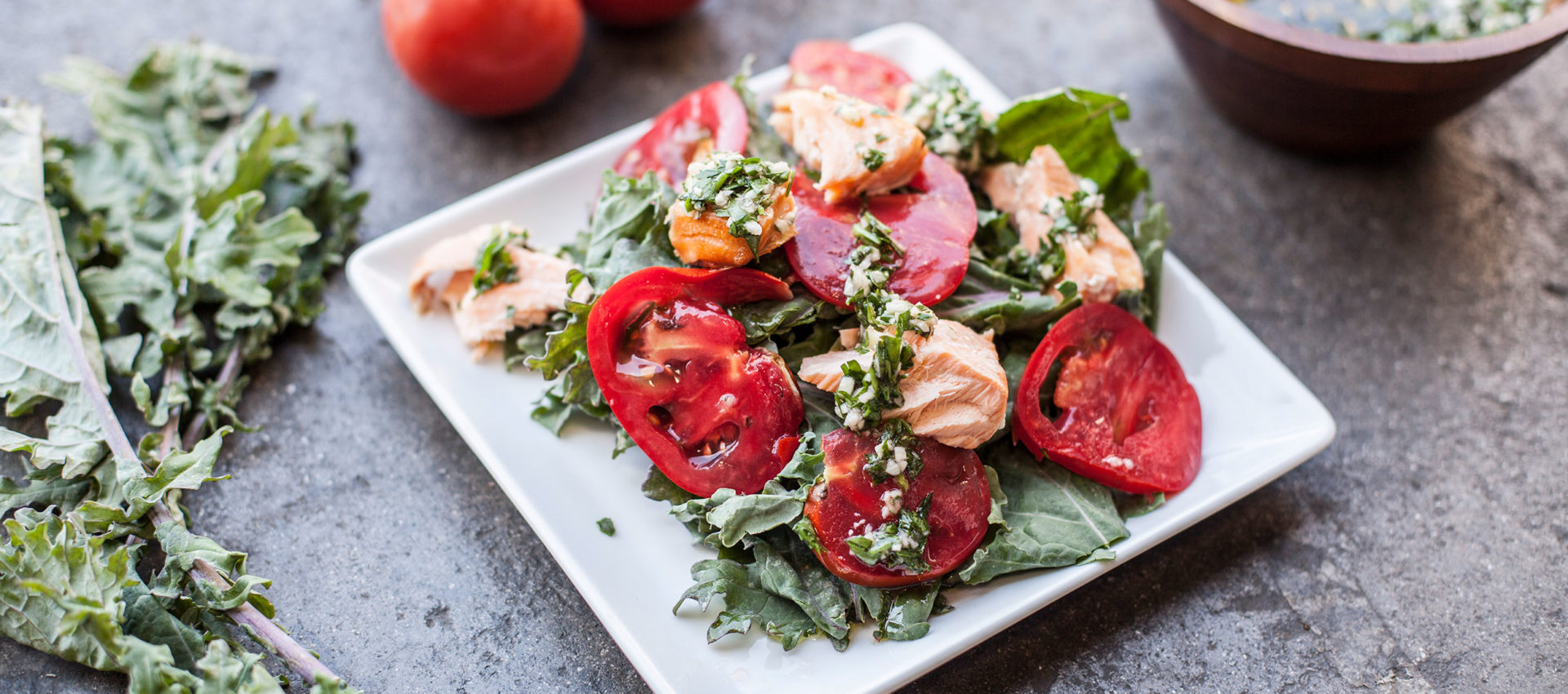 Directions
1By hand or with a food processor/immersion blender chop the mixture of parsley, cilantro and oregano leaves if using. Place the chopped herbs in a small bowl. Also by hand or with a food processor/immersion blender chop the garlic, onion, and chili. This step is optional as you can leave these ingredients minced, yet in this case I was looking to make a spicier chimichurri sauce with the garlic, onion and chili pureed in the sauce. Add this mixture and the remaining ingredients to the chopped herbs and stir to combine. Season with salt, pepper and extra red pepper flakes to taste.
2Drizzle olive oil all over the dried salmon and sprinkle with salt, pepper, paprika and chili powder. Rub brown sugar into seasoned salmon and let sit for 5 minutes. The brown sugar will create a slight layer of caramelization, as well as lock in the juices when the salmon is grilled.
3Warm a cast iron grill pan on medium-high heat until a small amount of steam/smoke appears off the pan. Place the salmon skin side up, this is to sear the fish on the meaty side while the raw skin keeps the fish from flaking. Sear the salmon until it easily can be flipped with a spatula, about 4 minutes depending on the thickness (the fillet used here was thin). Gently flip the salmon over and place skin side down for 3 additional minutes, or until the fish starts to flake a bit. This will ensure a cooked moist fish and a crispy skin. Remove the salmon and let rest 2 minutes before serving. Place grilled salmon on a plate and generously spoon chimichurri sauce on top. Place avocado tomato salad on the side.