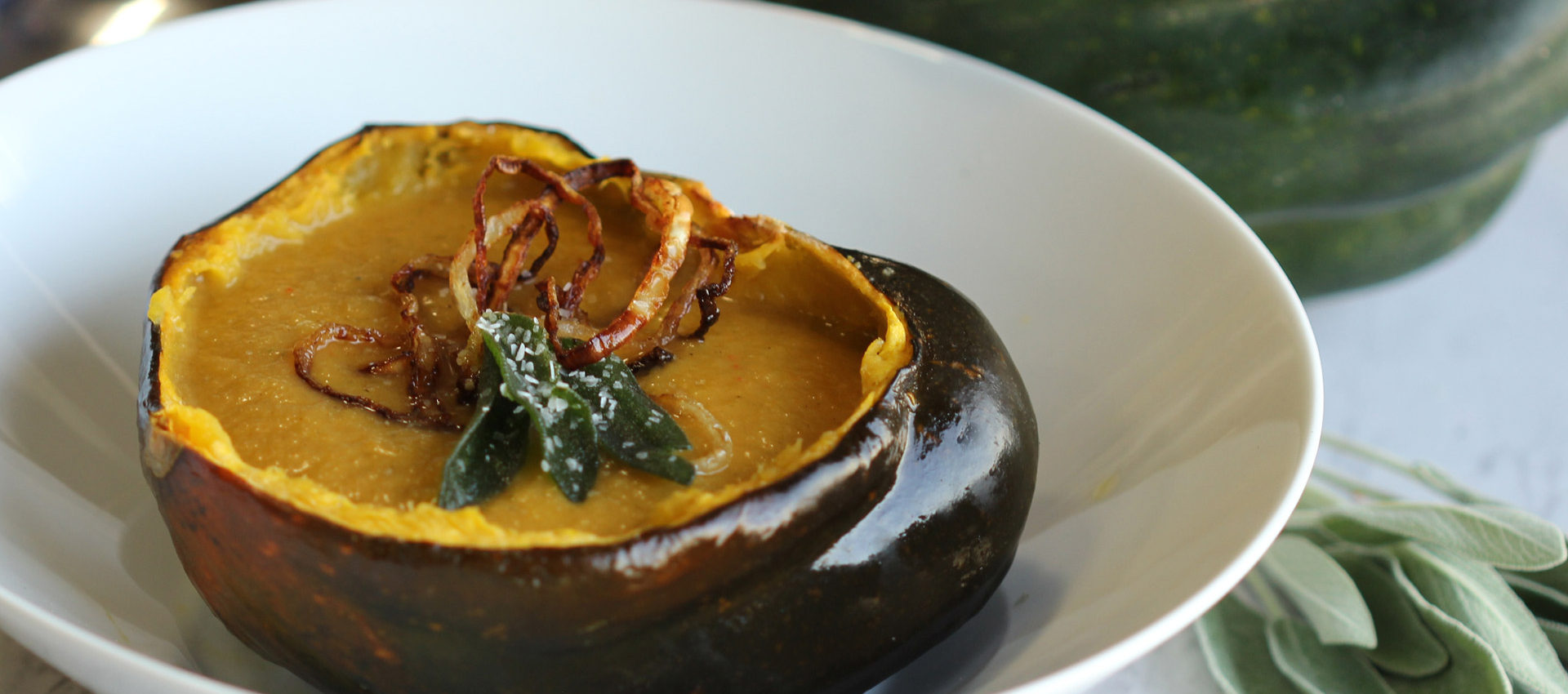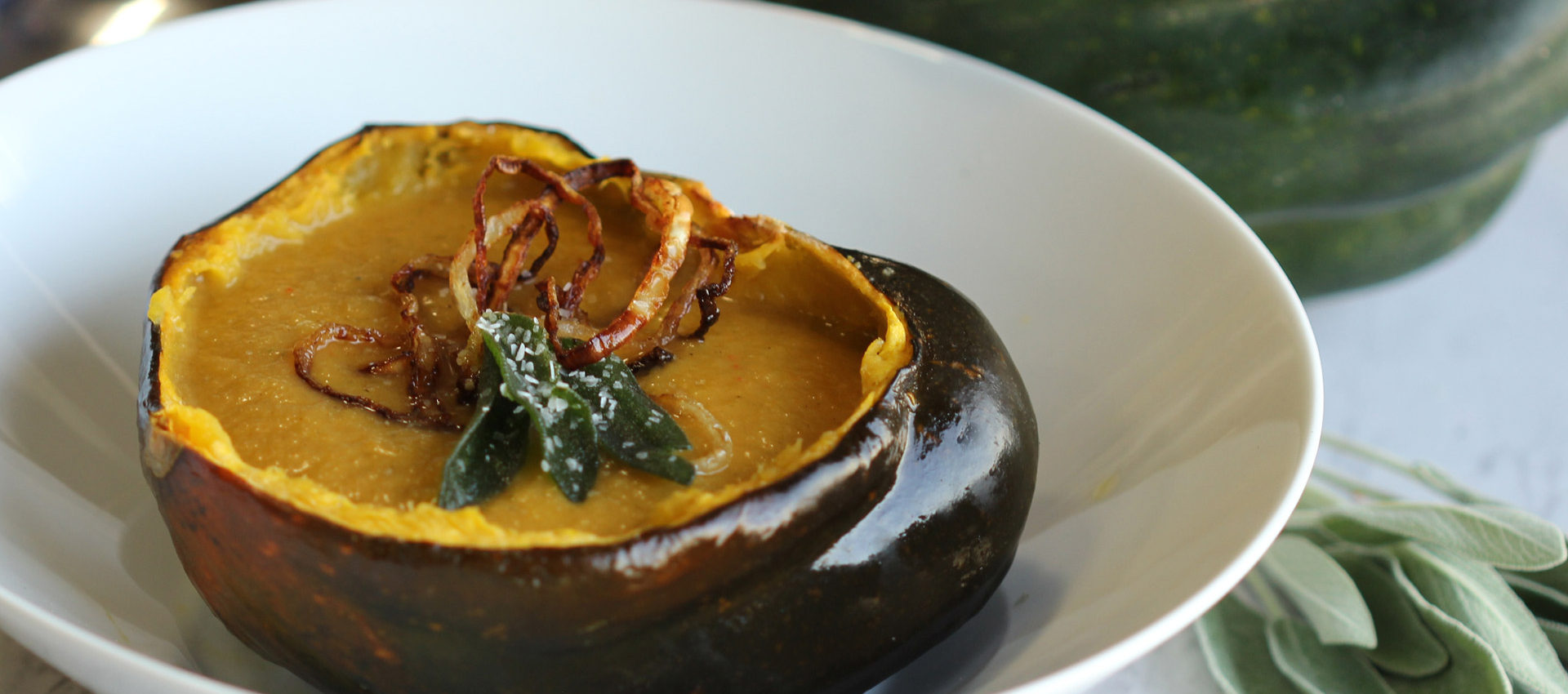 Spicy Acorn Squash Soup
Soups and Salads Gluten-Free, Vegan
November 24, 2017
This spicy acorn squash soup is hearty, healthy and heartwarming! Rich, buttery, and completely vegan, it's a perfect first course for Thanksgiving day!
Prep: 10 mins
Cook: 35 mins
Directions
1Halve and clean out the acorn squash. Rub with olive oil and salt, bake uncovered at 350º for 30 minutes until soft but still structured.
2Combine all remaining veggies and herbs in a large pot. Saute in olive oil until onions are transparent. Add spices, saute until caramelized. Add stock and bring to boil. When squash is done, carefully scoop out flesh, leaving behind enough to make your "bowl." Put the scooped flesh in soup mix, and blend until smooth in a blender. Pour into squash bowls and top with fried onions and sage leaves.
Ingredients
1 acorn squash
1 cup chopped carrots
1 cup chopped onion, plus thin rings for frying
1 cup chopped celery
4 cloves minced garlic
4 tablespoons chopped sage plus leaves for frying
3 cups veggie stock
Olive Oil
1 teaspoon nutmeg
1 teaspoon cinnamon
1 teaspoon cloves
Chili pepper to taste (optional)
Salt