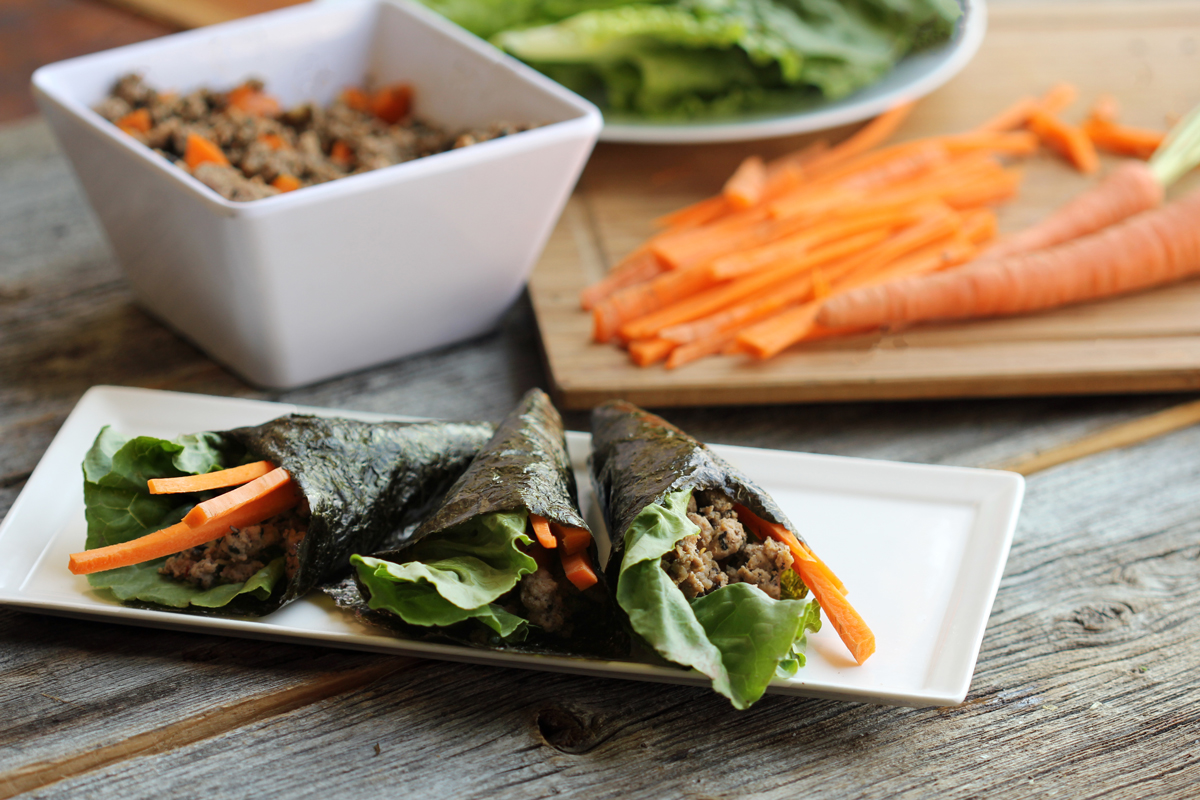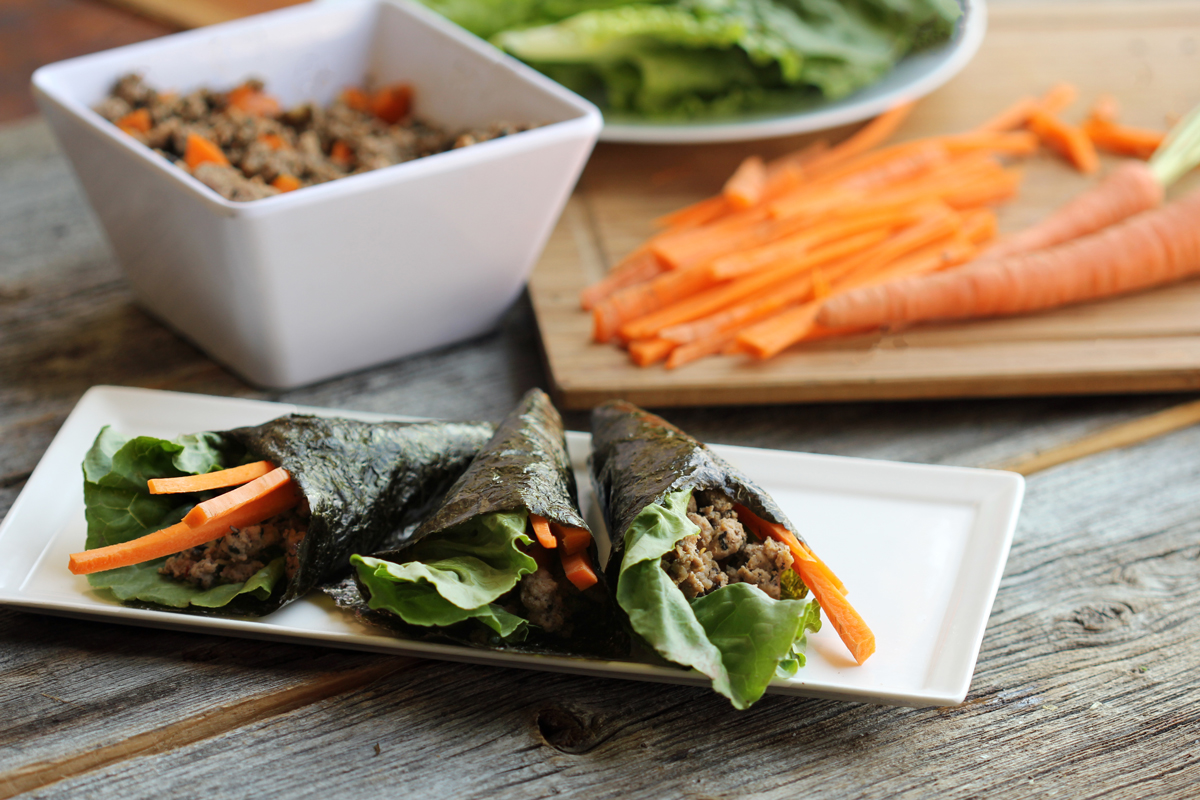 Stuffed Handrolls
Entrees, Sandwiches, Sides Gluten-Free, Paleo, Thai, Vegan
August 2, 2018
These elegant handrolls are a simple yet satisfying snack for those living the low-carb lifestyle. Can easily be made vegan or paleo depending on your protein choice!
Prep: 10 mins
Cook: 20 mins
Directions
1Quarter and slice 1 carrot. In a hot saute pan, put both oils, garlic, and carrots, saute for 1 minute.
2Add ground turkey and cook until there is no pink.
3Season with soy sauce to taste. Add red pepper flakes for some kick if desired.
4Slice remaining carrots into thin sticks. On a half sheet of nori, place a lettuce leaf, some turkey, and a couple carrots.
5Taking the bottom corner, fold the nori up to the middle of the top of the sheet. Continue rolling to the end, making a cone.
6Serve immediately! (Pro-Tip: Don't plate the hand rolls. Eat them as you make them, crunchy nori is key to great texture!)
Ingredients
1 cup of ground meat, or meat alternative of your choice
3 medium carrots
3 cloves garlic, minced
2 tbsp sesame seeds
2 tbsp soy sauce
1 tbsp sesame oil
1 tbsp olive oil
Red Pepper Flake (optional)
Romaine lettuce leaves (smaller inside leaves are best, about 4")
Nori sheets