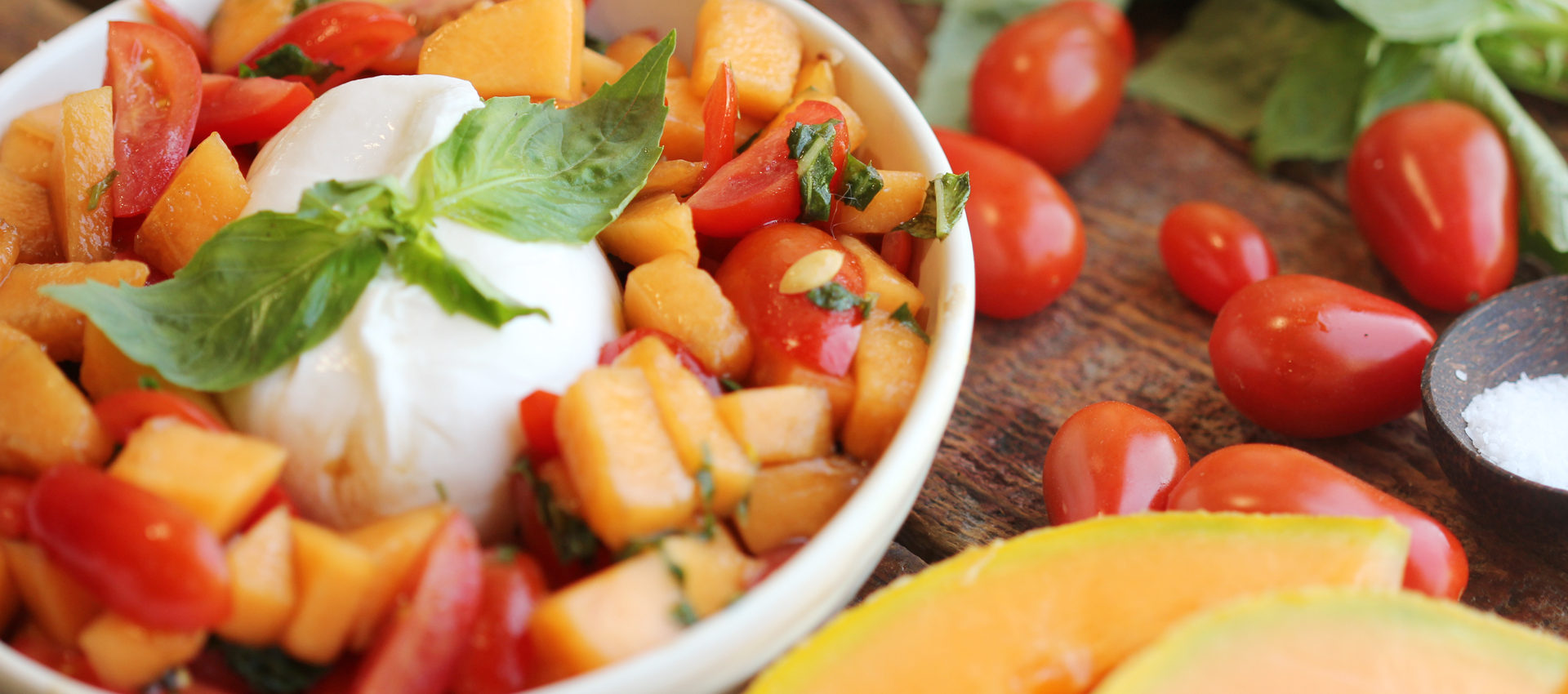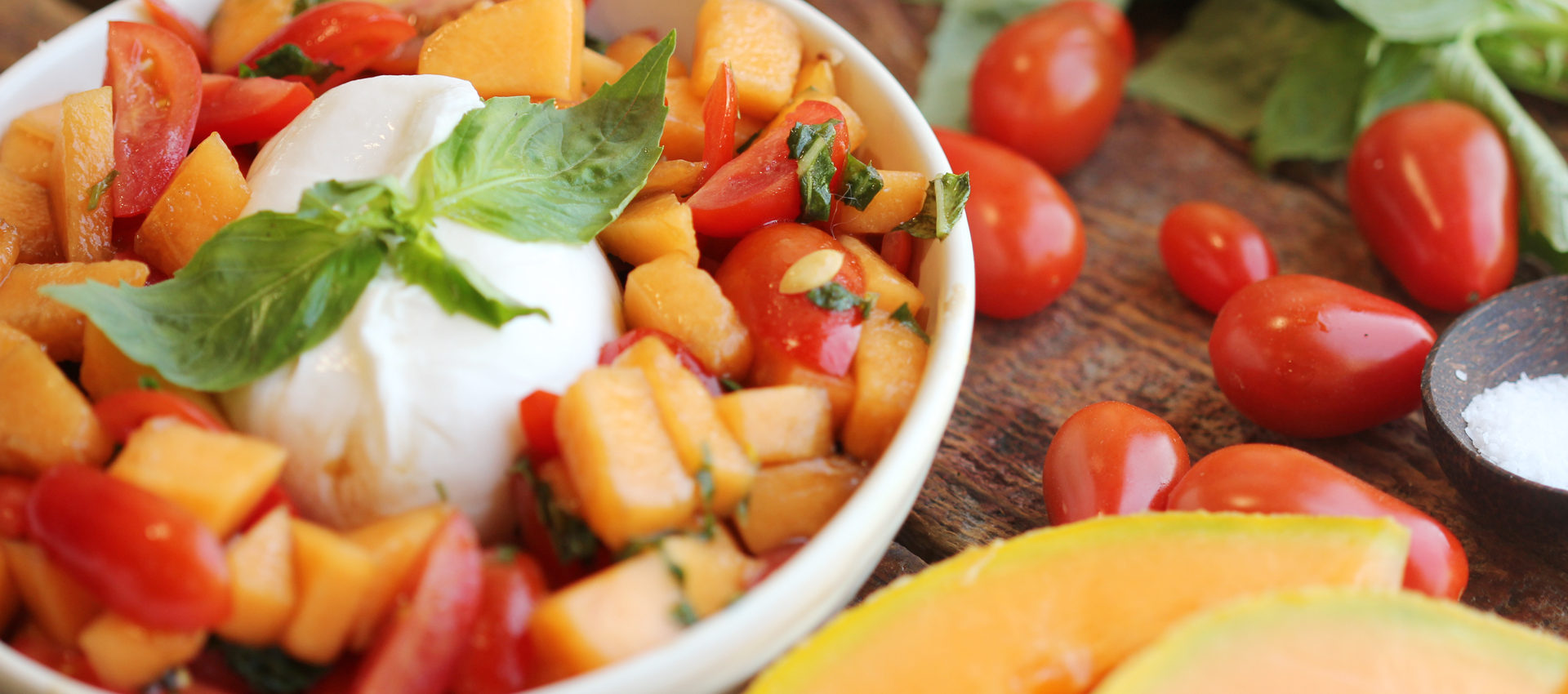 Tomato, Pickled Canteloupe and Burrata Antipasto
July 7, 2018
This is what summer should taste like. This antipasto (before dinner plate) with sweet pickled melon, juicy grape tomatoes, and creamy fresh burrata, is heavenly for hot summer days. We're so lucky to have the best homemade burrata right now from @gioiacheeseco! We are so lucky whenever Vito Girardi of Gioia Cheese Co, an Italian third-generation cheese maker, is able to make his heavenly, creamy fresh burrata. 
Directions
1Thinly dice canteloupe melon into cubes.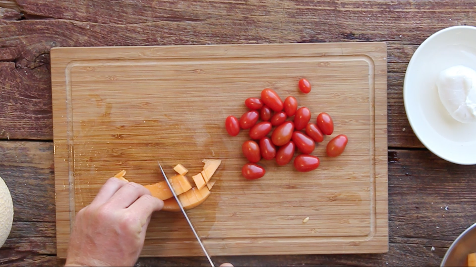 2Add melon to a bowl and drizzle with balsamic vinegar to begin a light pickling.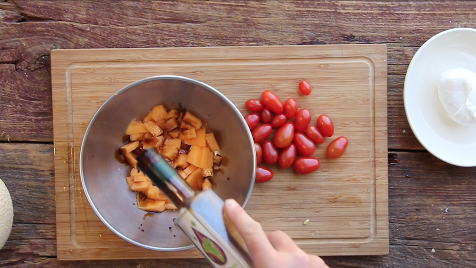 3Quarter grape tomaotes. (If using larger heirloom or beefsteak tomatoes, chop them into bite sized cubes.)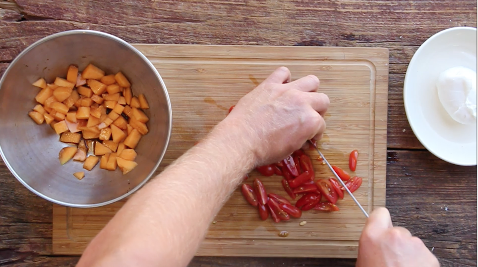 4Thinly slice basil.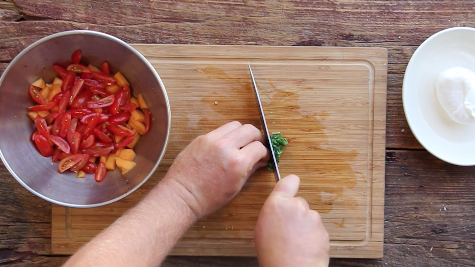 5Toss melon, tomato and basil with olive oil.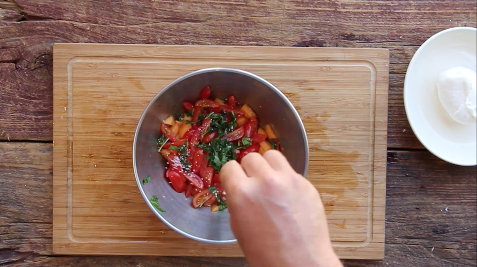 6Place ball of burrata in middle of bowl and surround with melon/tomato mix. Serve with bruschetta or eat as is for a low carb option.
Ingredients
1 cup Sugar Cube Melon, small cubes
1 cup cherry tomatoes, quartered
2 tbsp balsamic vinegar
1 tbsp olive oil
2 tablespoons chopped basil
Salt and pepper to taste