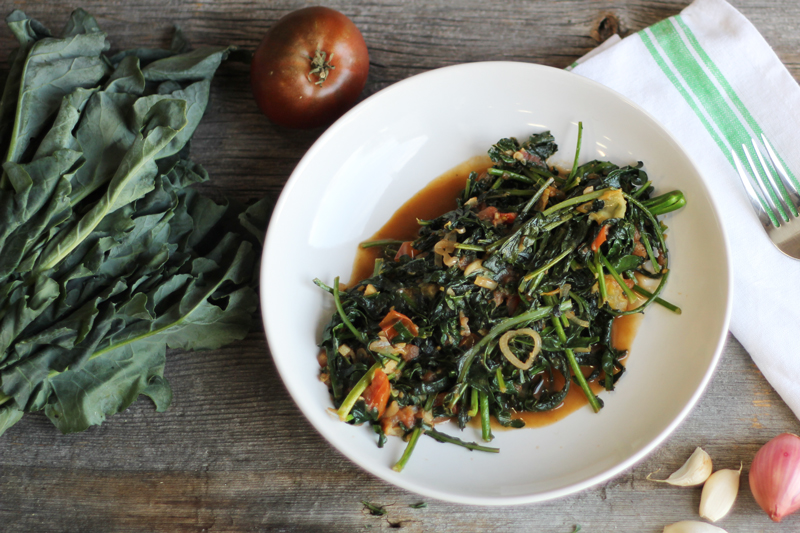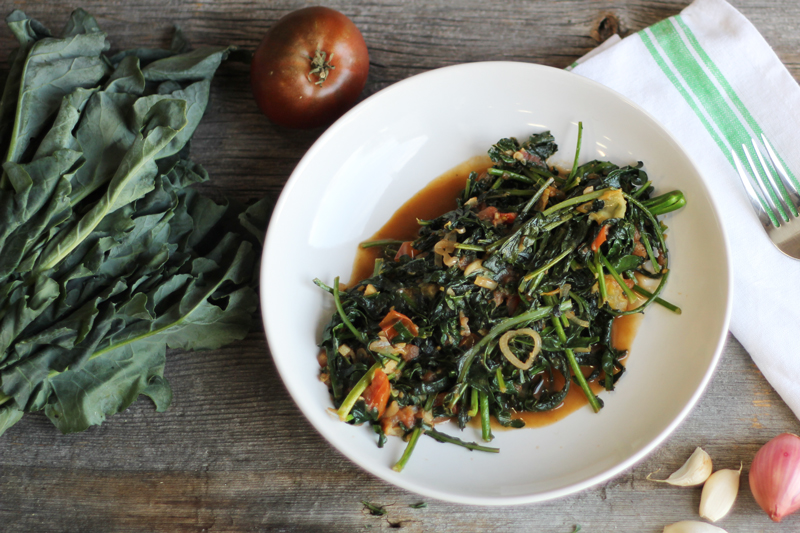 Directions
1Mince your garlic and thinly slice your shallots.
2In a medium sautee pan, fry in garlic and shallots in olive oil until golden brown.
3Dice tomatoes and add to the sautee pan.
4Cut off the lower third of your spigarello stalks (where there are less leaves and the stalk is thicker). Then tear or cut the remaining spigarello into thirds.
5Braise over medium heat till thickest part of the stalk is tender.
6 Add balsamic and reduce, adding salt and pepper to taste.
Ingredients
2 cloves garlic
2 shallots
2 tablespoon olive oil
3 small heirloom tomatoes
1 bunch spigarello
2 tablespoon balsamic vinegar
Salt and pepper