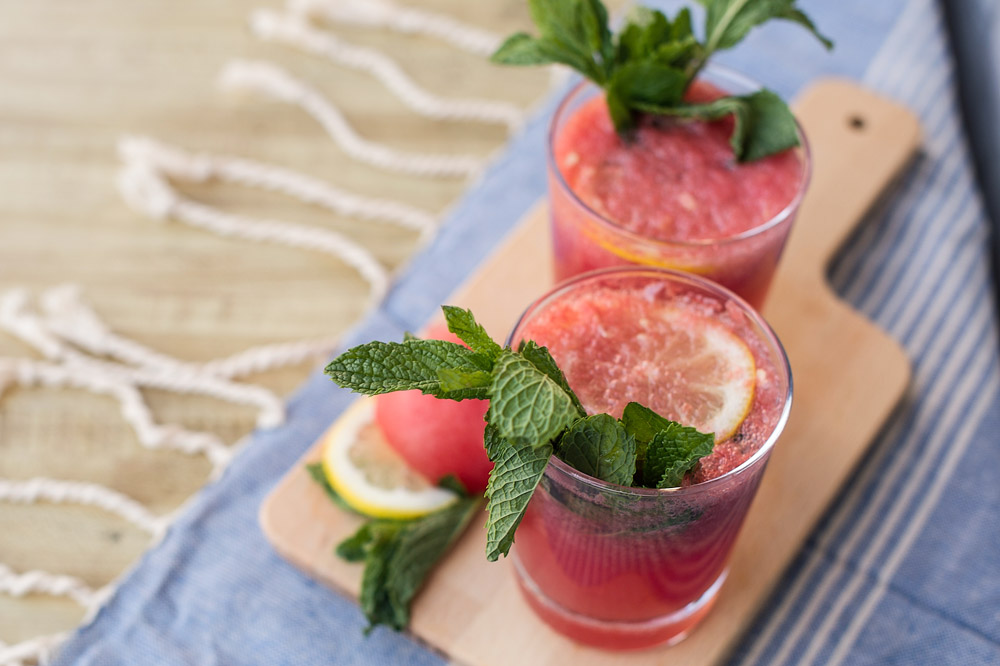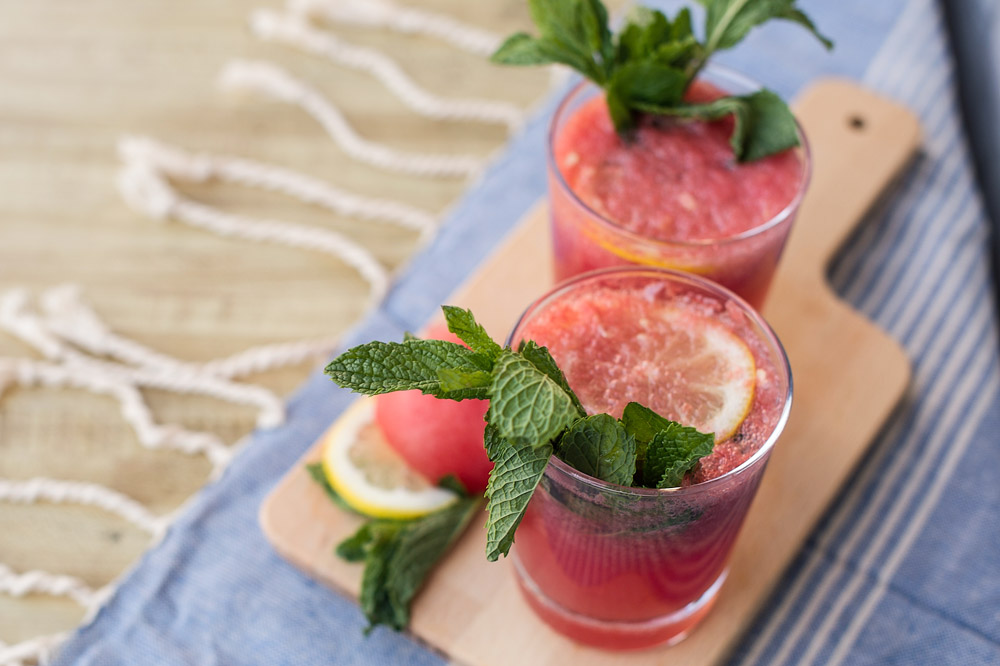 Watermelon Mojito
Beverages American, Latin American
June 28, 2018
These watermelon mojitos are the perfect refreshing summer sip for 4th of July, or any backyard BBQ!
Directions
1In a blender, in batches, puree watermelon.
2Pour through a fine-mesh sieve into a measuring cup, pressing on solids to extract as much liquid as possible (about 3 cups); discard pulp.
3In a large container, combine mint, sugar, and lime. With the back of a wooden spoon, crush mint and lime until sugar is dissolved. Add watermelon juice and rum, fill a container with ice, and stir to combine. Serve over more ice with mint sprigs.
Ingredients
2 cups de-seeded watermelon, cut into chunks
1 tbsp superfine sugar
1 1/4 cups white rum
1 bunch mint, stems removed
6 sprigs reserved for serving