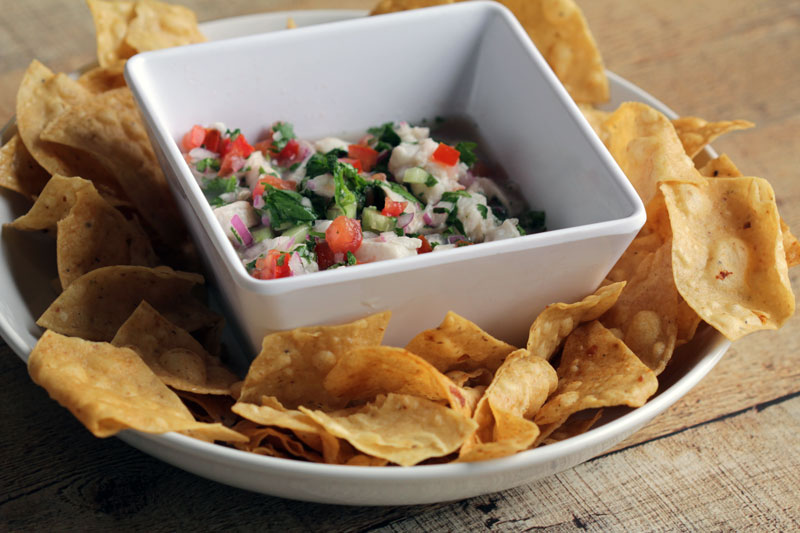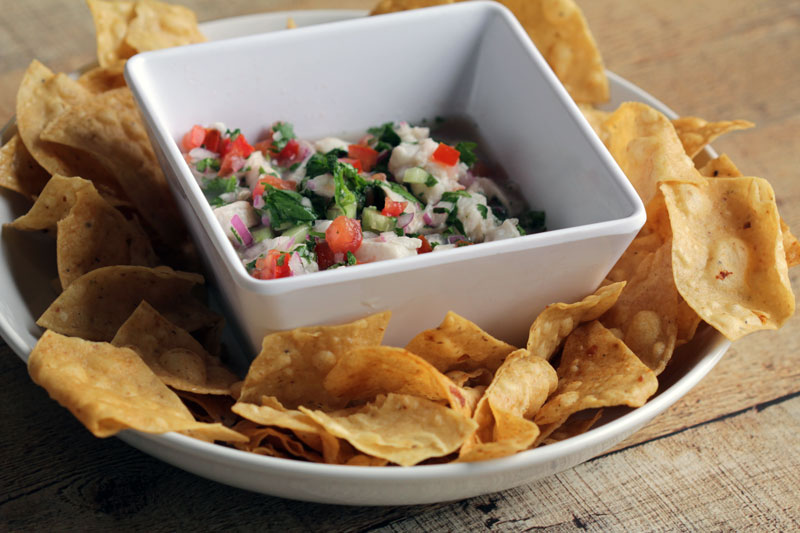 Wild Local Ceviche
Appetizers, Sides, Soups and Salads Latin American, Locavore, Paleo
August 5, 2019
Our hyper-local take on this tasty Peruvian specialty is here to add a little international flare to your summertime table. With bright citrusy flavor, it contains everything you need to create the perfect beginning to any family bbq or picnic with friends--just slice, marinate, and enjoy!
Directions
1Place all ingredients in a bowl and mix well. Refrigerate for at least 1 hour, (Up to 3 hours) stirring twice.
2Enjoy with corn chips!
Ingredients
8oz white fish, ½" cubes
1 tomato, deseeded and finely diced
½ Red onion, finely minced
1/4 cup cilantro, chopped
Juice of 3 limes
1 tsp Salt