GrubMarket & AutoX Partner on Self-Driving Delivery!
[shareaholic app="share_buttons" id="27983777"]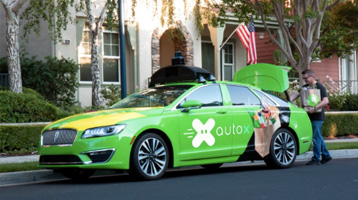 We're incredibly excited to partner with AutoX on grocery delivery via self-driving cars! If you live in certain neighborhoods in San Jose, California, you can now get some of your groceries delivered by a self-driving car. Bright green cars from the self-driving startup AutoX–with a backup driver inside–will pull up with your order. Check out the full article in Fast Company, and let us know what you think!