Spring 'round the World: Awesome Easter and Equinox Traditions
[shareaholic app="share_buttons" id="27983777"]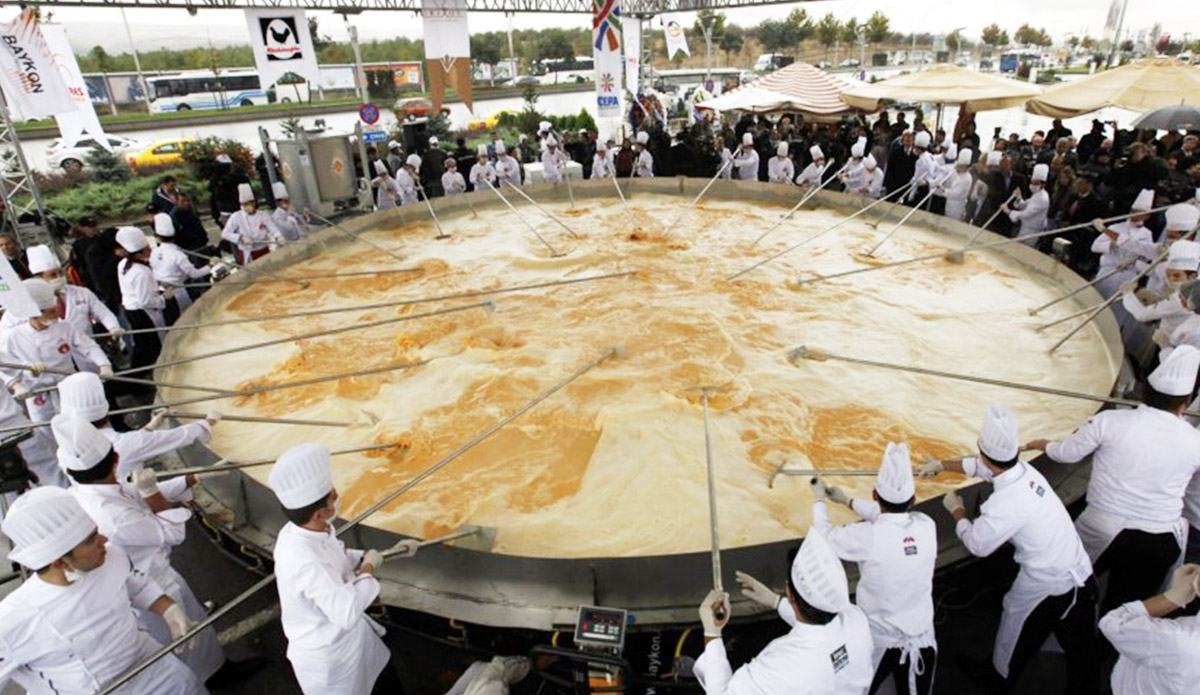 Haux, France – The Giant Omelette
I guess if your country invented something as beloved as the omelette, you'd probably want to celebrate by feeding up to 1,000 people from a piazza-sized pan. That's what the French Village of Haux does every Easter Monday! Gathering in the town's main square, they cook a giant omelette together with over 4,500 eggs. Think there might be leftovers? Guess again! Shockingly the entire thing is usually devoured before lunch.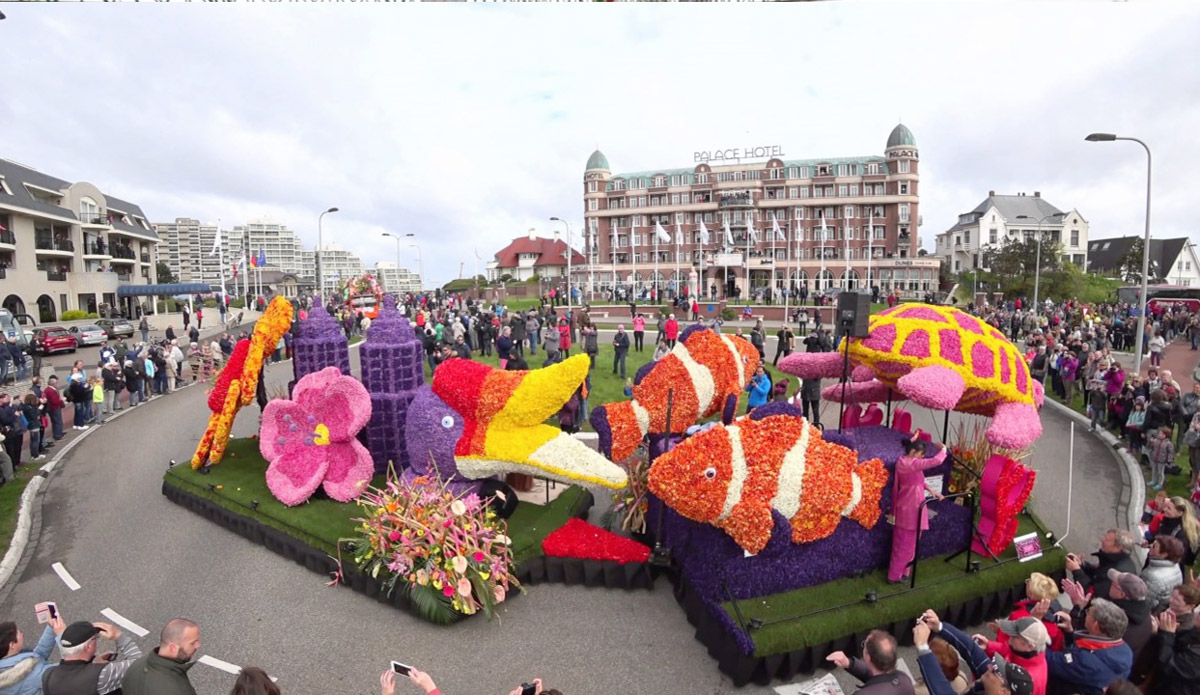 The Netherlands – Bloemencorso Bollenstreek 
You may already know that Southern Holland is famous for their dense and gorgeous flower fields, but did you know about their spring parade? This 12 hour long parade is the region's biggest annual event. Hundreds of thousands of people line up every year to watch the elaborate flower floats travel the 24 miles from Noordwijk to Haarlem.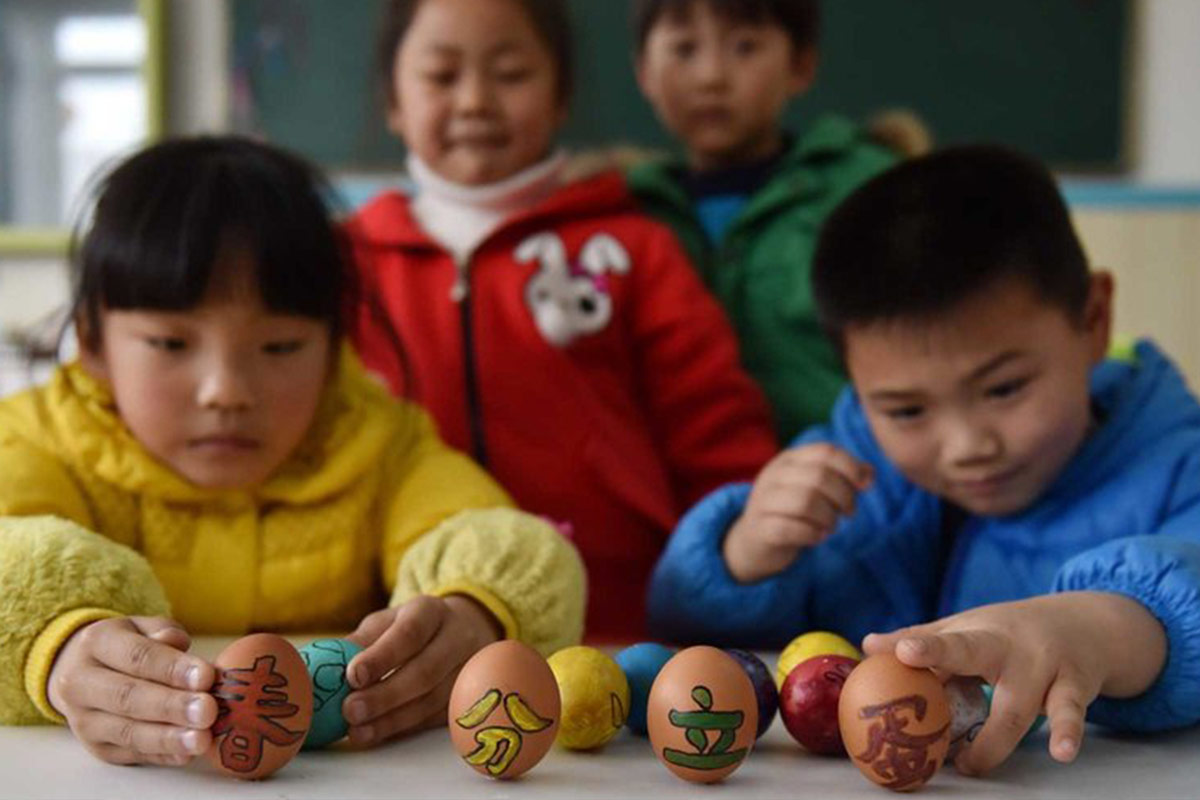 China – Egg Balancing 
Eggs are a symbol of spring in every country, but in China you don't eat… but compete! According to Chinese lore and legend, the longest day of the year, the vernal equinox, eggs are magically able to stand on end. In preparation for this epic moment, Chinese families and children will decorate eggs, either with faces or symbol. Then  the balancing begins! Kids compete to see who can balance the most at a time.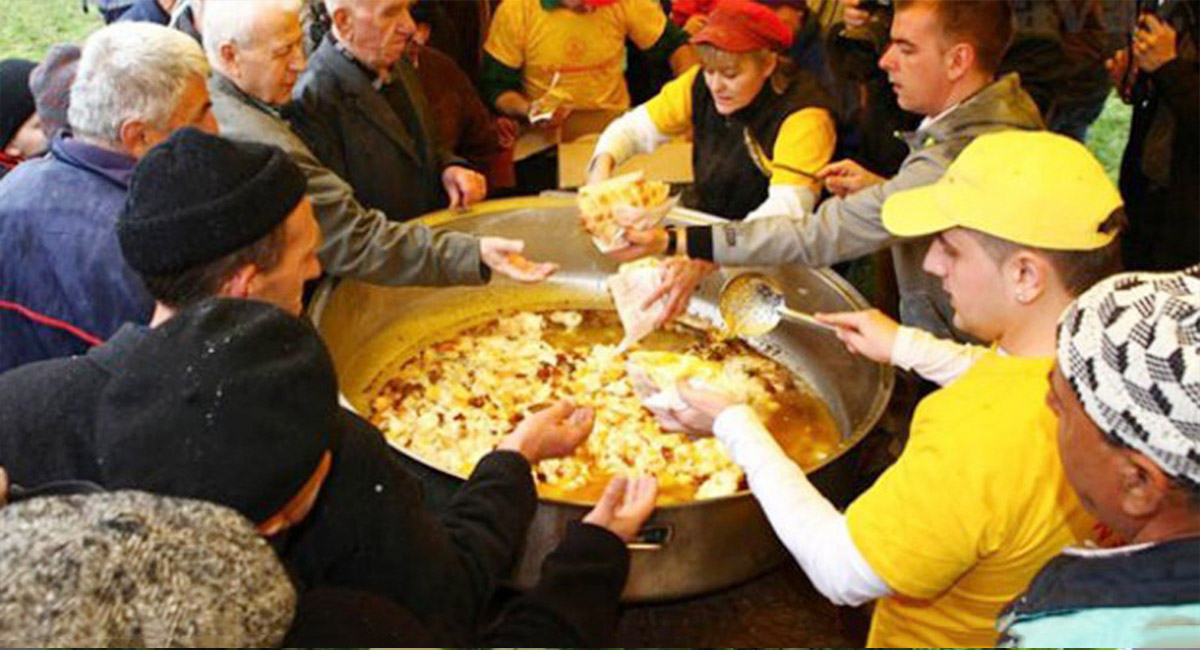 Zenica, Bosnia – Čimburijada 
Fancy a trip to Bosnia? Go during spring. Like many countries around the world, spring is closely related to the egg, a symbol of new life. But amazingly, for the last few hundred years in Zenica, thousands come for the mass amounts of delicious scrambled eggs that are handed out for free!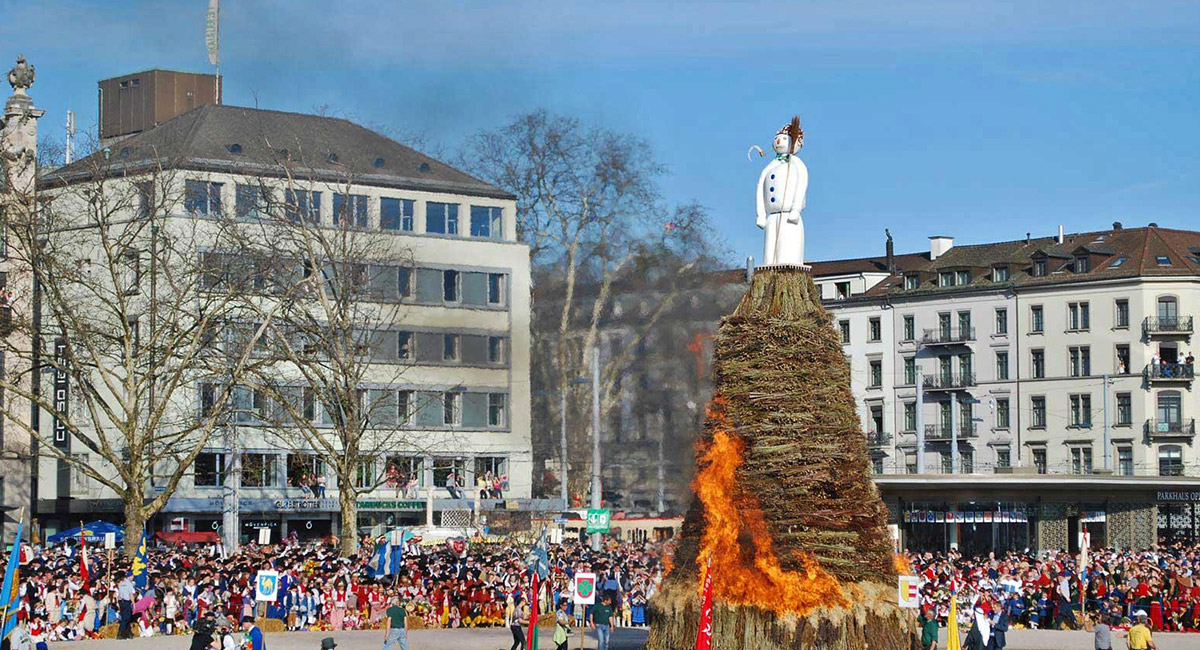 Zurich, Switzerland – Sechseläuten 
Do you want to burn a snowman? Okay, Sechseläuten is definitely the most violent celebration of spring on the list. We hope Anna and Elsa aren't watching. Clearly angry at the cold winter, the Swiss of Zurich celebrate the oncoming sunshine and flowers by burning the Böögg, a snowman figure wearing a crown who symbolizes winter. The faster the fire reaches his head, the better the summer will be! Burn, Bööggy burn!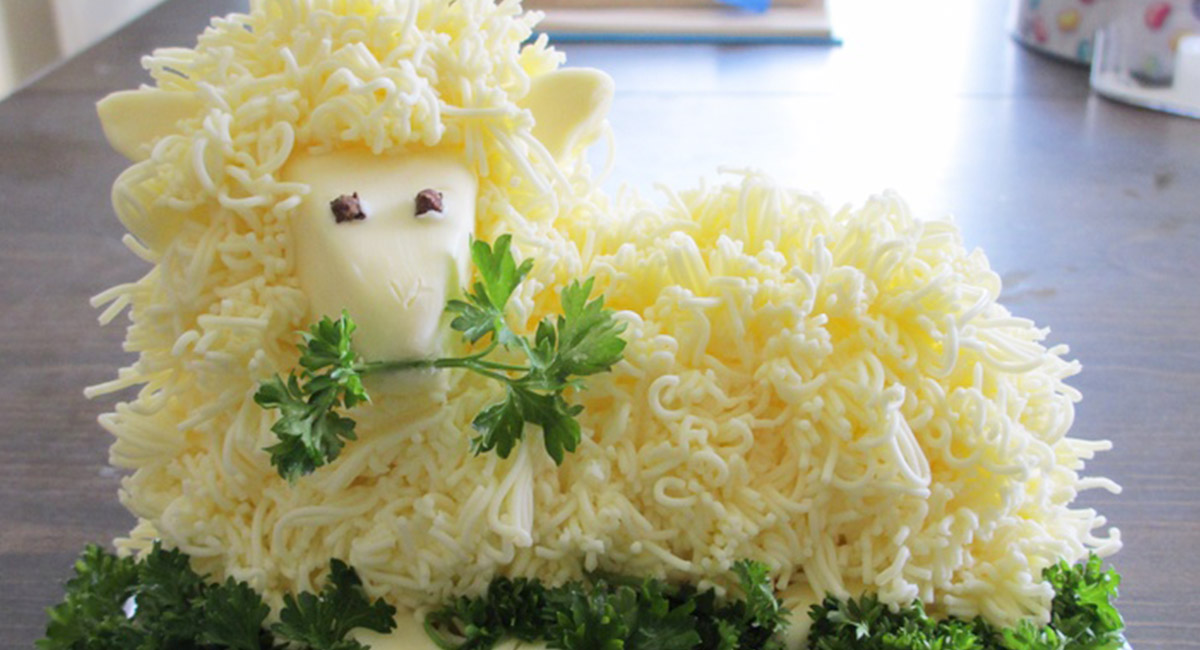 Poland – The Easter Butter Lamb
If you're from Chicago, or any other American city with a large Polish community you may already be familiar with these adorable butter lambs. Traditionally made from a single stick of butter with peppercorns for eyes and a white banner with a red cross secured to it's back with a toothpick. Although molds have been made and they are available pre-made for purchase in some stores, many families still enjoy the artistic endeavor of making their own little lamb. Symbolizing the start of spring, they are sweet and creamy centerpiece to many a Polish Easter table.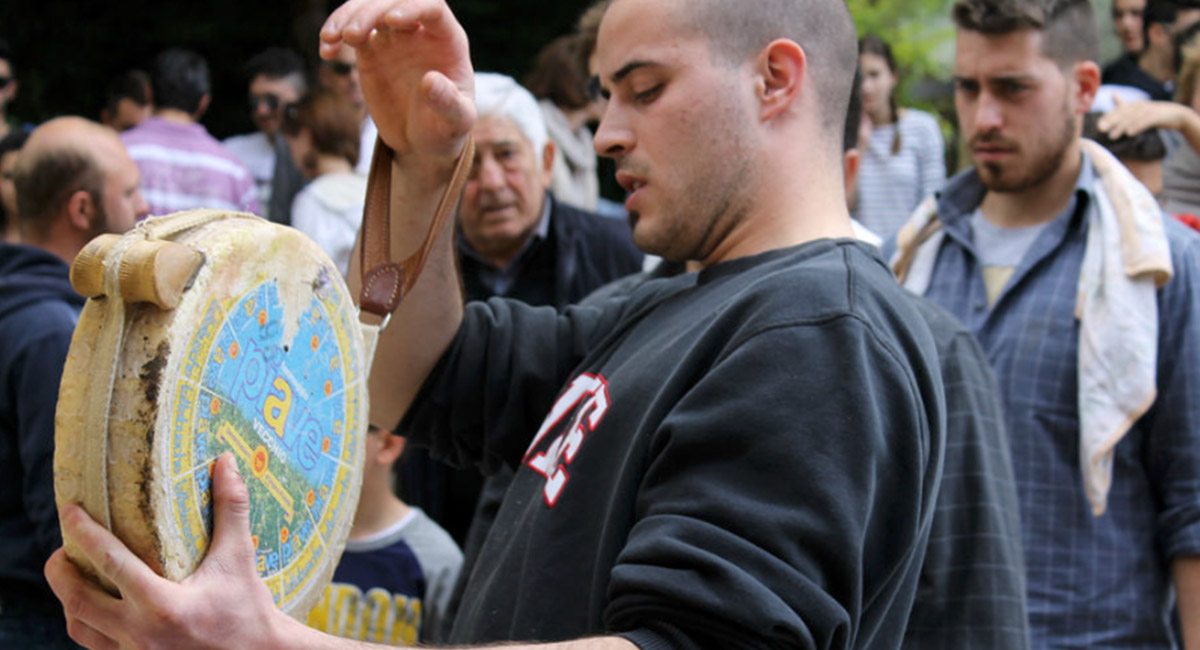 Panciale, Italy –  The Ruzzonole 
Speaking of dairy doing unusual things, no one is quite as charmingly quirky as small town Italians. The Ruzzonole is a cheese rolling sporting event famous in the Umbrian town of Panciale. Participants attach a leather strap to a ten-pound pecorino cheese wheel and hurl it down the street in a yo-yo/bowling fashion where it tumbles haphazardly across the center of town. Officials then chase after the cheese to mark where it falls on its side (or jets off the hillside). The proud winner gets the privilege of taking the wheel of cheese home.  But of course, if the cheese breaks during the race, everyone shares it.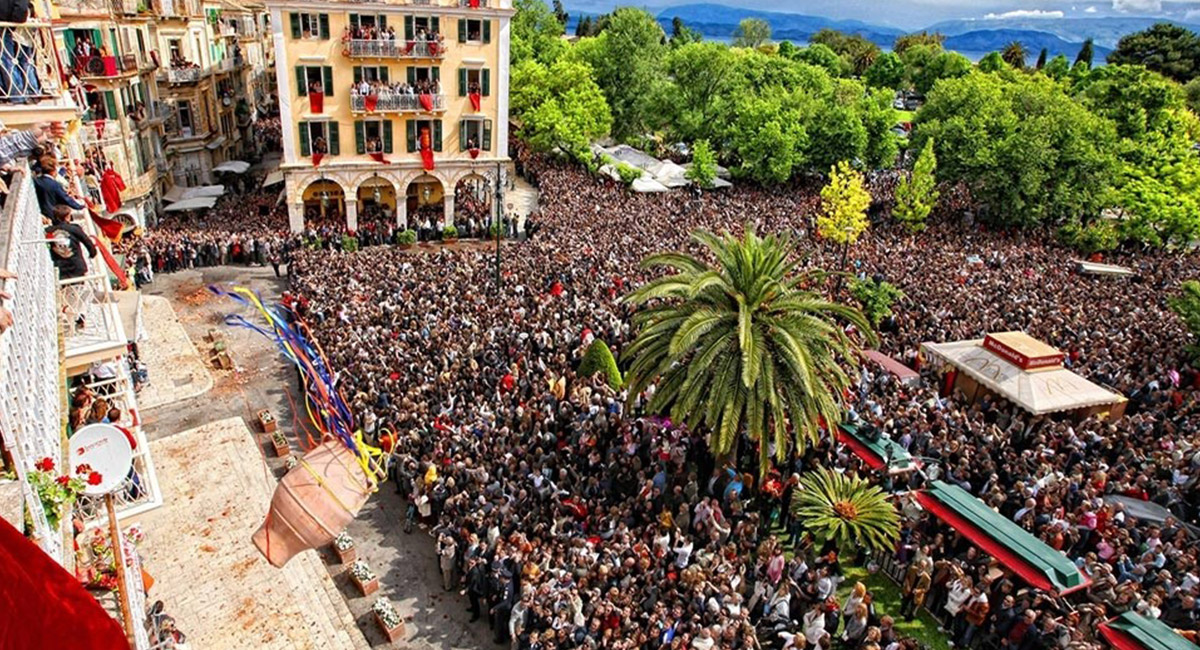 Corfu, Greece – Throwing Pots out the Window
If you're visiting Corfu at Easter time, heads up! You may want to be wary of rouge kitchenware. On the morning of Holy Saturday people throw pots, pans and other cutlery out of their windows into the street. Some say the custom can be traced back to the Venetians, who would toss out old belongings to start fresh on New Year's Day. Either way, it's a fun way to get rid of old stuff and wake up your neighbors! Although, we're sure street sweeping isn't as happy about it.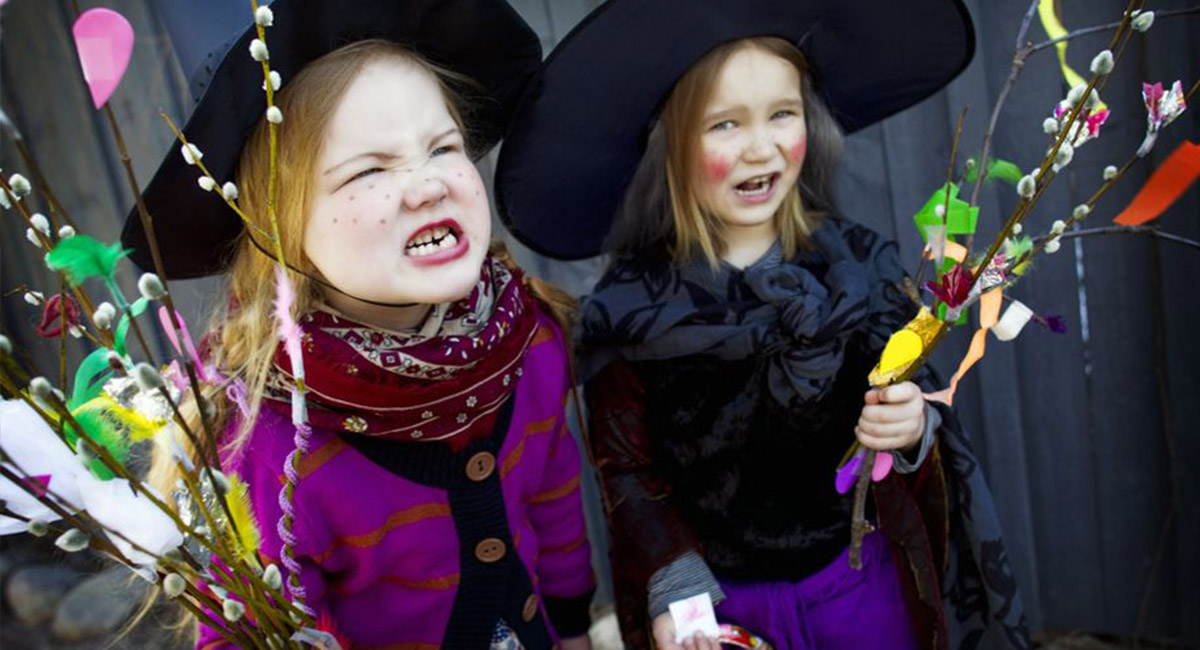 Scandanavia – Easter Witches
Trick or treat? They may not celebrate Halloween when we do, but their Easter Witches are adorably spooktacular! According to folklore, Maundy Thursday (the day before Good Friday) is the day all witches fly by broomstick to a mountain to meet with the devil, so to celebrate, children in Sweden and Finland dress up as witches.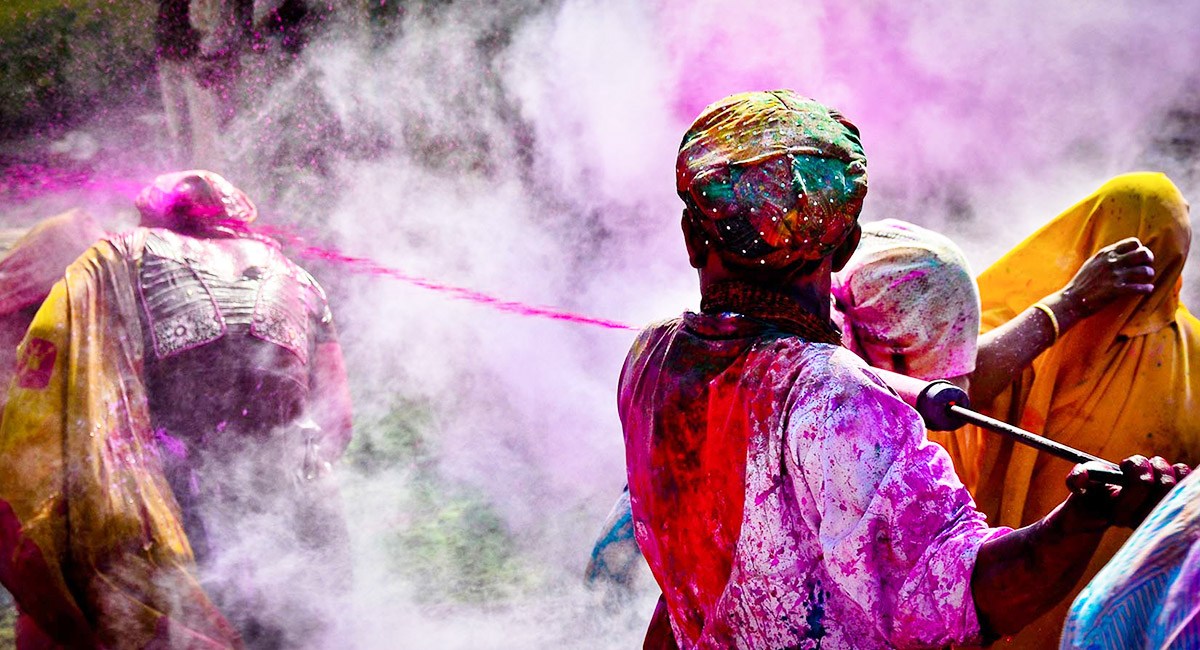 India – Holi
This one, no surprise, has taken off all over the world. Somehow people in every culture have found the intrinsic joy in shooting colored powder and friends, family and neighbors. But traditionally celebrated by Hindus, this vibrant festival highlights the bright colors of spring, as well as events from Hindu mythology. It is meant to be a time of reawakening and fun, where people can connect and let go of the hardships of winter and celebrate together the coming spring.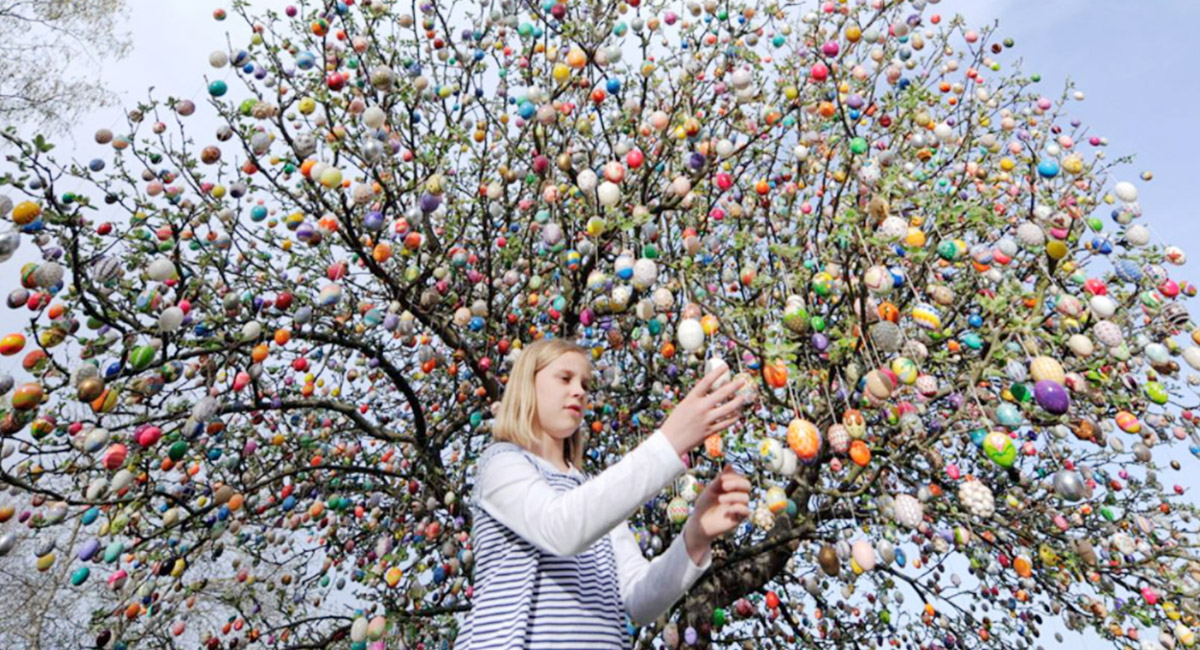 Germany – Osterbaum
Oh, Osterbaum, oh osterbaum! Move over Christmas, you're not the only holiday tree in town! But unlike the Christmas trees you're used to, these trees are living, and don't require a special stand or lights because they get to stay in your yard. Symbolizing the coming of spring colors and flowers, homeowners will decorate their still gray and barren branches with… you guessed it, eggs again! These eggs can be plastic, wooden, or those hardcore few hallow out real eggshells and decorate them elaborately.