GrubMarket's Pacific Farm Management Offered 750 Free Backpacks to Elementary School Students in Madera, Fresno
[shareaholic app="share_buttons" id="27983777"]

We are proud to share that Pacific Farm Management ("PFM") Inc., a GrubMarket company, held a backpack giveaway for both Madera and Fresno community members on Sunday morning.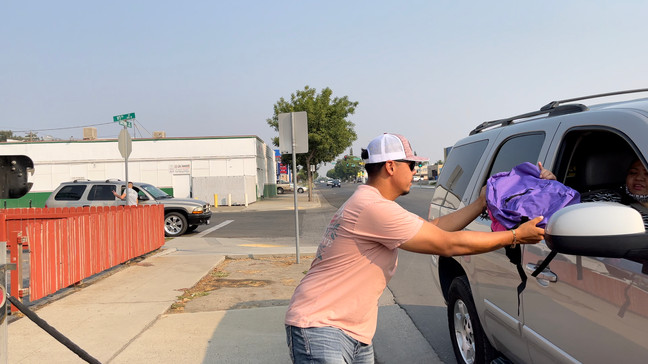 The drive-thru event offered 500 backpacks to families with elementary school students in Madera. The backpacks were also filled with school supplies for those getting ready for the upcoming school year.
The backpack giveaway in Madera took place at the Gateway Market / La Estrella located at 518 South Getaway Drive at 8:30 a.m.
PFM handed out additionally 250 backpacks to elementary school children in Fresno, which took place at the Safa Community Center located at 949 Waterman Avenue around 11 a.m. In total, PFM has handed out 750 backpacks filled with school supplies to help those getting ready for school in the upcoming year. Mike Alamari from PFM said that he expects to make this a yearly event and has seen some faces from last year attend this year's event. Furthermore, Alamari added, "Some of the people remembered us from last year," he said. "We had a pretty good turnout. I also know there were other people that did a backpack giveaway that didn't do it last year. This year, there were more people that did it this year. We announced it on Facebook, and it got just as many hits as last year, but the turnout was a little less. This year, we did it in west Fresno, after". He may not have had as big a turnout as expected, but whatever backpacks he had leftover, Alamari put at Cal-Pacific Supply and they were able to hand out the rest of the backpacks. 
We are pleased to share the warming gestures that PFM did for the community over the weekend. Together, we are aimed to make greater contributions to our beloved community.
For more information, please visit: https://kmph.com/news/local/750-free-backpacks-offered-to-elementary-school-students-in-madera-fresno