What the Heck? Tackling the Mighty Green Kohlrabi
[shareaholic app="share_buttons" id="27983777"]

If there's ever a week to be a food adventurer, this is it! These little veggies may remind you of Mike Wazowski from Monster's Inc., but we promise there is nothing scary about them!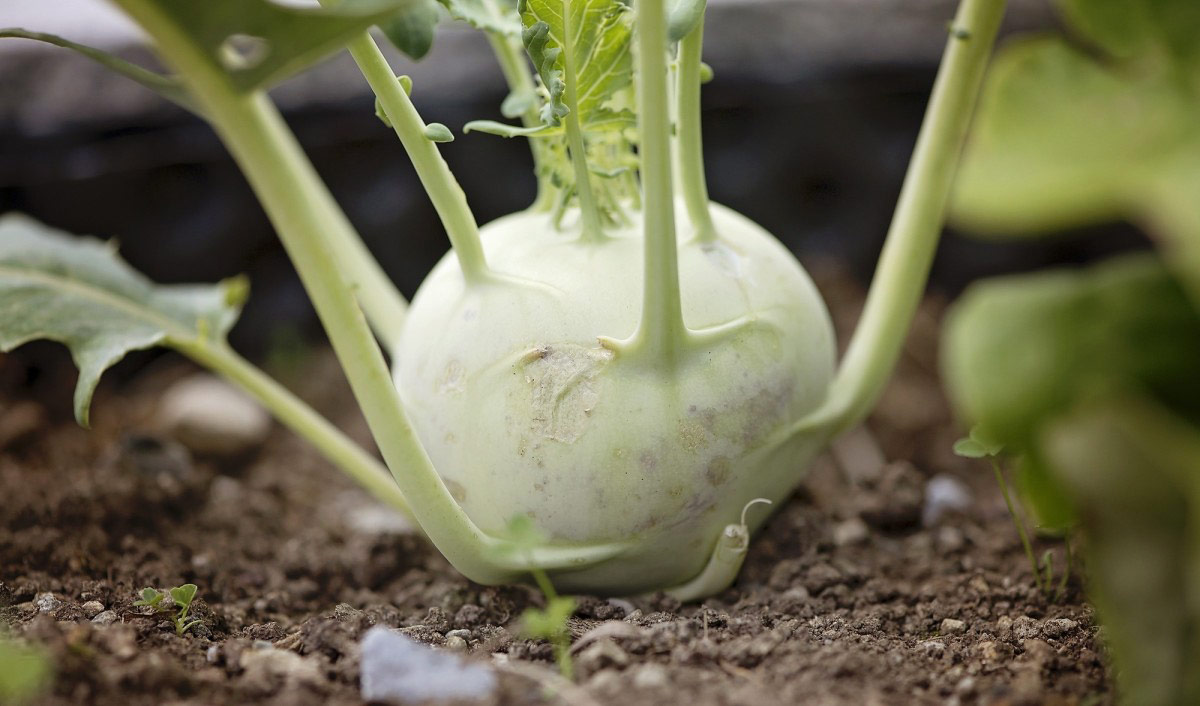 Even though they may look totally alien and intimidating, Kohlrabi is actually quite tame and loveable!
With a light taste, low calories and so many health benefits, it's honestly a surprise these little guys aren't WAY more popular!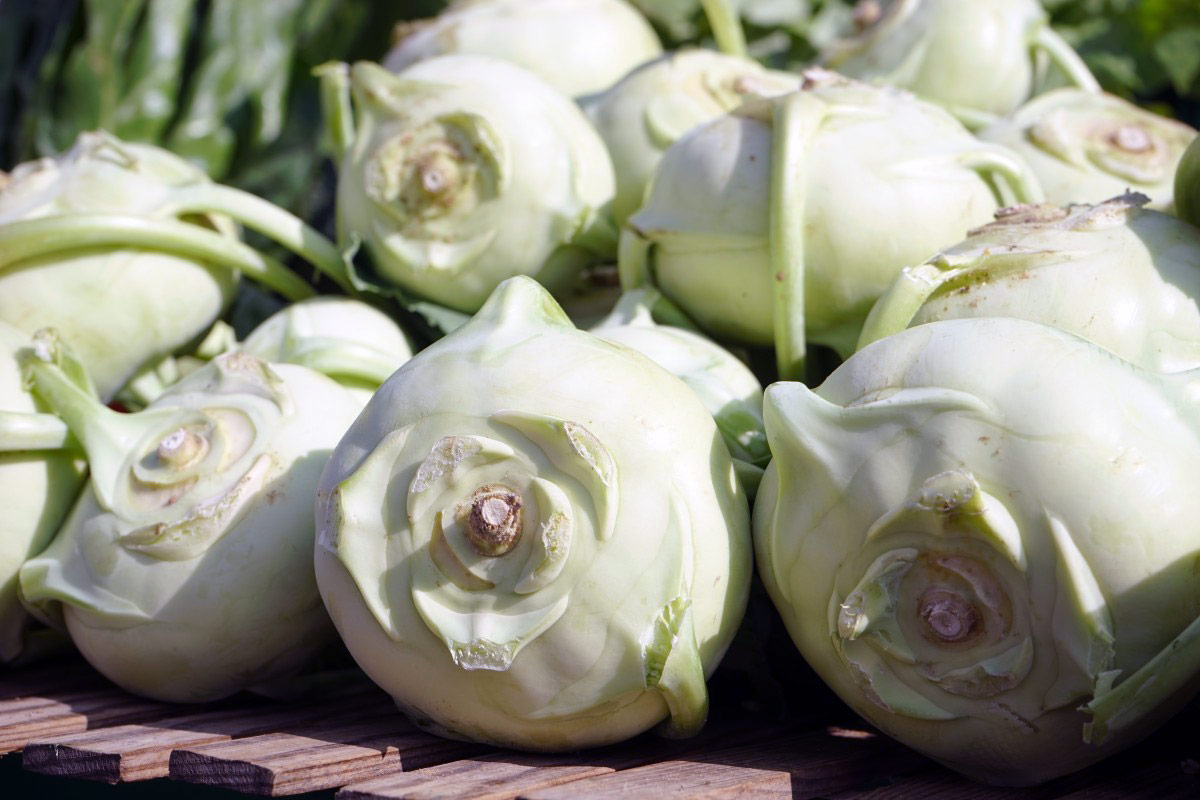 Kohlrabi has a crisp cool texture and mildly sweet taste. Imagine a milder version of a broccoli stem with hints of apple and celery.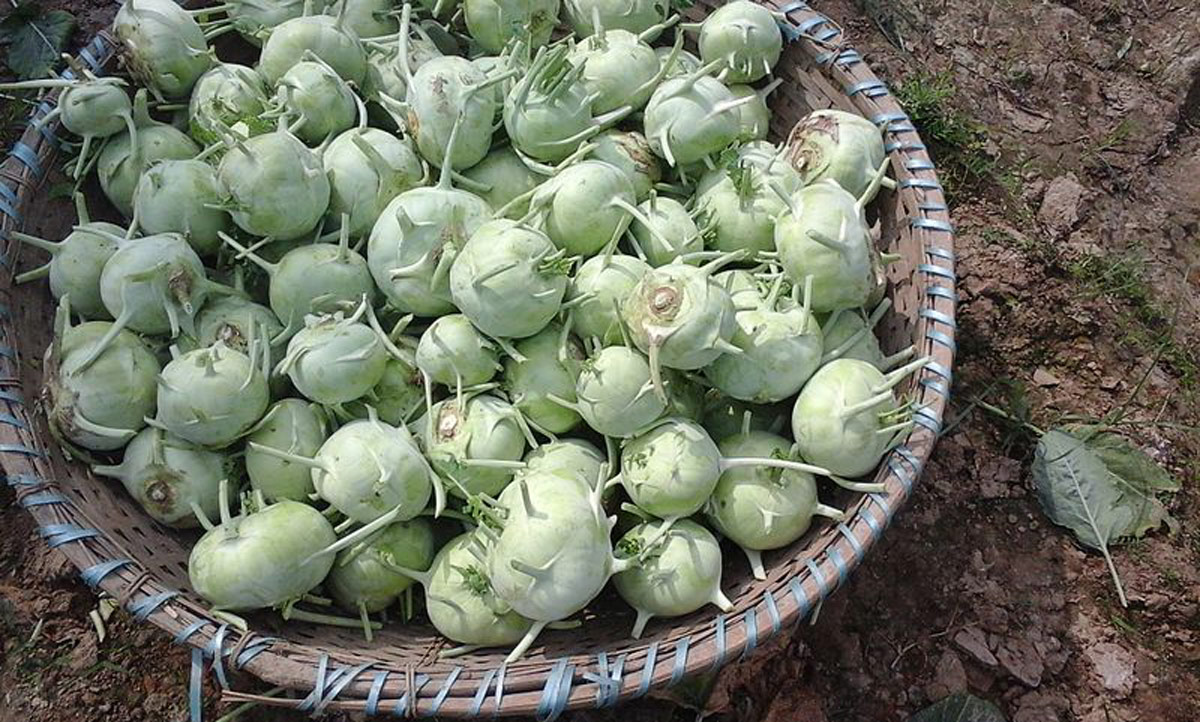 And, it's the perfect diet veggie! High in fiber (which makes us feel full) but low in calories, snacking on Kohlrabi, or adding it to a salad will help resist the urge to snack between meals or overeat.
It is also full of potassium and B vitamins! Potassium promotes natural energy and B vitamins are great for boosting your metabolism! Two ideal components for managing weight-loss!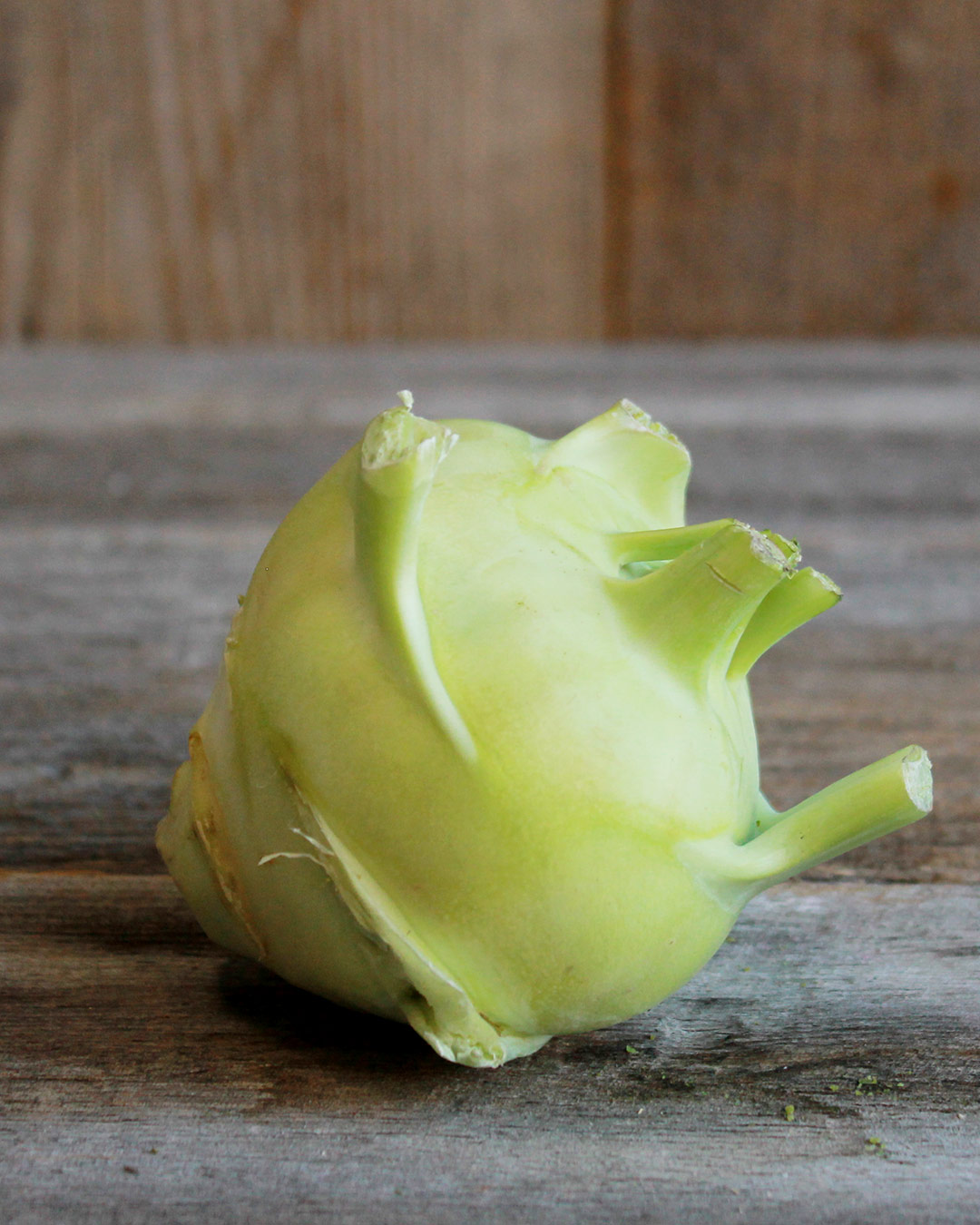 To prep, simply cut off the dangly stems and peel off the harder, outer layer.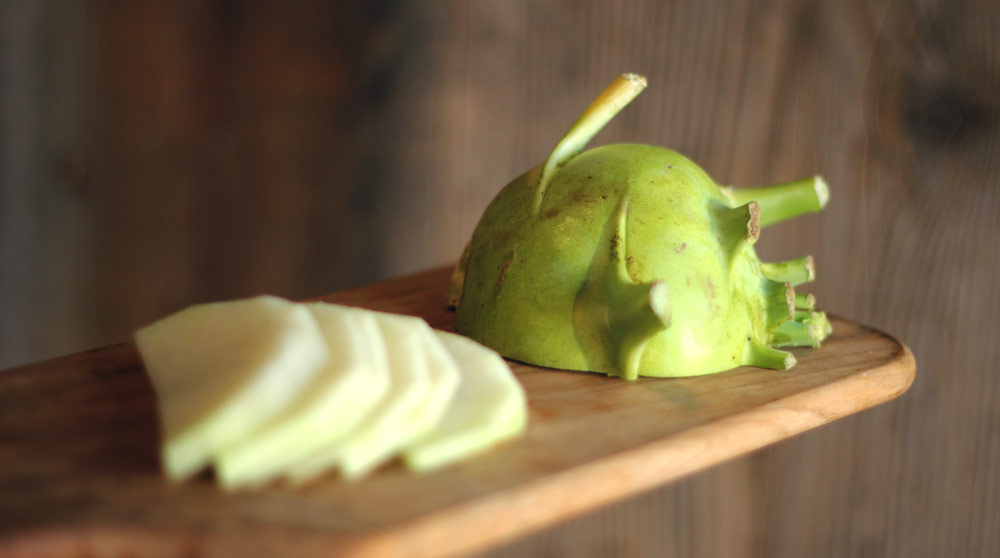 The insides are crunchy and white, similar to jicama and can be eaten raw like a carrot or roasted like a potato! We love it with avocado, salt, sharp goat cheese and lime!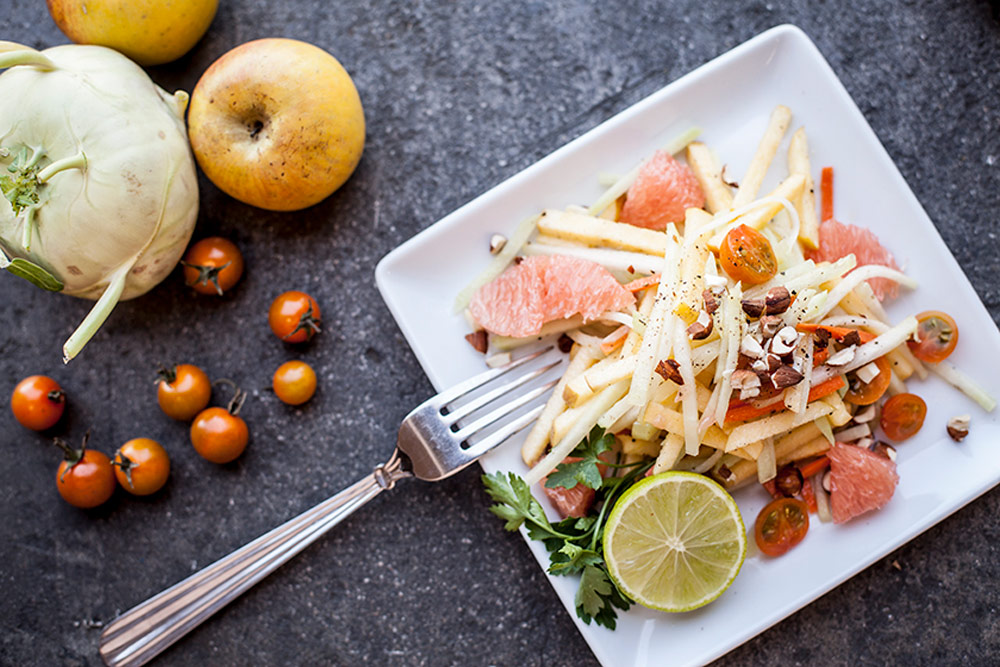 Or, slice it thin and toss into a crudite (raw) salad! This time we used a few squeezes of lime, a touch of salt and pepper with some apple cider vinegar and just a smidge of olive oil to create the perfect bite!