Legume Love
[shareaholic app="share_buttons" id="27983777"]

Legumes are good for you in so many ways! They're high in dietary fiber, which aids healthy digestion. They have high levels of soluble fiber, which can lower cholesterol. They're a low GI food, which means they'll help you feel full for longer, ending mindless snacking and keeping your blood sugar high. It's no wonder we're so into legumes! And with spring officially sprung, many of our favorite legumes are in season. So let's take a second to learn more about these mighty but often overlooked members of the vegetable family.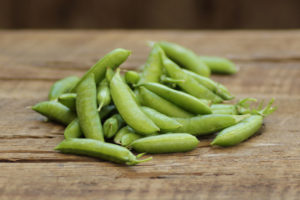 Sugar snap peas are at home on the crudite plate, where they're a familiar fixture. But don't let that make you overlook how tasty cooked snap peas can be! Lightly sauteeing them in olive oil and finishing them off with a squeeze of lemon brings out their sweetness. And with health benefits for your gut, blood pressure, and heart, you'll be snapping them up in no time.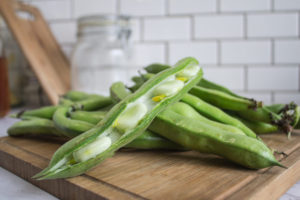 A flowering pea pod with a delicate flavor, prized in cuisines around the world. In Italy, they're used both fresh and dry, often cooked with artichokes or guanciale to emphasize their nutty freshness. One of the most popular uses for fava beans in Italian cuisine is lightly cooking them in olive oil and smashing them up with pecorino, salt, and pepper, as a topping for crostini. And aside from being delicious, fava beans are also an excellent source of micronutrients!
Green Beans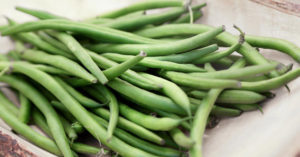 Green beans are probably one of the most familiar members of the legume family. And it's for a good reason! Studies have shown that consuming green beans can give the immune system a boost, eliminating harmful free radicals in the bloodstream. One of our favorite preparations of green beans is the traditional Chinese method of stir-frying them with garlic, ginger, and plenty of chili paste until they're crispy and delicious–the perfect side dish for any Asian influenced meal.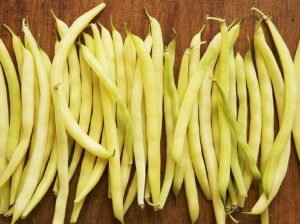 Yellow beans pack the same nutritional punch as green beans and look pretty enough to stand out on any dinner plate. They're great cooked or raw, and make an especially impressive addition to a crudite tray, with your favorite creamy dip on the side to offset their vibrant flavor.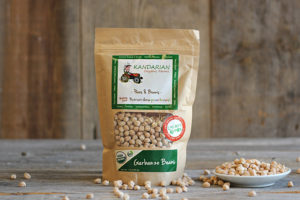 Also known as the chickpea, garbanzos are another superstar of the legume family, used around the world. High in phytonutrients and antioxidants as well as fiber, garbanzos are well known for their anti-inflammatory properties. Their high protein content makes them a great pick for those of us who are eliminating meat from our diets, and their creamy texture makes them an ideal veggie burger base. And aquafaba, the liquid produced by cooking garbanzos, is sometimes used as an egg substitute for vegan baking.
Whatever form they appear in, adding legumes to your diet is a delicious way to increase your dietary fiber and daily nutrient intake. Grubmarket is on the case, with a shop full of legumes of all kinds for you to explore!