Wild Local Seafood
[shareaholic app="share_buttons" id="27983777"]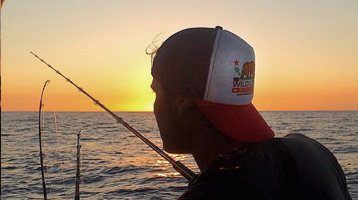 Captain Ben Hyman has an old fashioned approach to seafood. He believes that the fish that ends up on your plate should have swum in a sea near where you live, not have been airlifted on ice from thousands of miles away. He believes that keeping seafood production sustainable and local is better not only for the environment but for the quality of the fish that we eat. Seafood should be a joyful addition to any meal, not something we feel guilty about consuming. And with Captain Ben's focus on quality and sustainability, it can be.
Mainstream Fishing
Ben's eyes were opened to the evils of the mainstream fishing world in the two decades he spent working on traditional commercial vessels, specializing in species including tuna, crab, live rockfish, local black cod, live local halibut, ling-cod, local white sea bass, local thresher shark, squid, and more. For each of the species he fished for, he discovered new abuses that convinced him of the inequalities and unsustainable practices that are, unfortunately, at the foundation of most modern commercial fishery practices. From a lack of respect for the fisherman, including low wages and bad working conditions, to the lack of respect for the ocean, using environmentally damaging practices and supporting the excessive import of fish, when wild local seafood was as abundant and much more delicious, as well as friendly to the continuation of life in the sea.
But these negative experiences came with a bright side because inspired Ben to create Wild Local Seafood, a fishery whose practices couldn't be further removed from those Ben witnessed in his time working in the mainstream fishing industry. Ben's inspiration in founding Wild Local Seafood was to provide consumers with an ethical alternative to unsustainable and ecologically destructive fishing practices, which would nourish their bodies while protecting the environment.
Sustainability
At Wild Local Seafood, Ben and his team work hard to minimize the transportation miles and emissions associated with delivering and importing fish via boat or truck to table. They believe it's important for the consumer to understand where and when their seafood is caught, so they'll be able to actively seek out better-tasting seafood that also happens to be better for the health and sustainability of the sea. While they can source any fish from domestic waters, they refuse on principle to sell any fish caught internationally or using non-sustainable practices. As a seafood consumer, you can always be sure that the folks at Wild Local have sourced your fish with sustainability and quality in mind.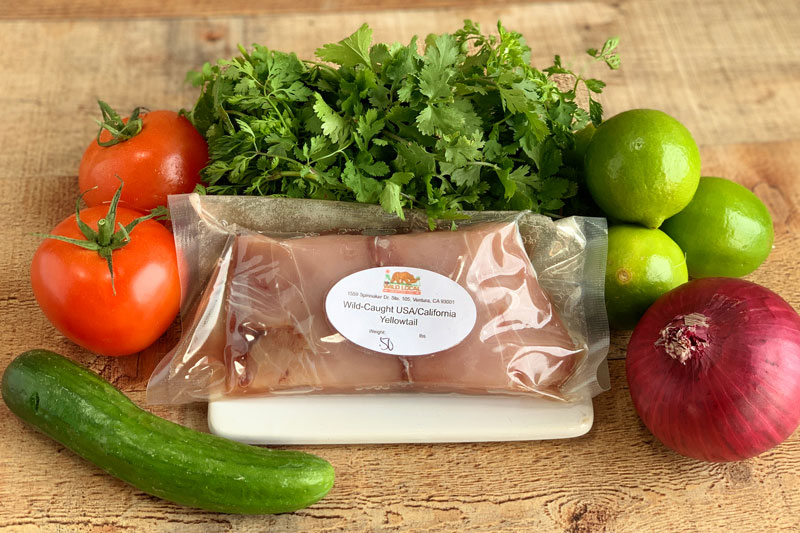 This attention to detail is why we're so excited to announce Grub Market's latest partnership with Captain Ben and Wild Local Seafood. We've joined forces to create our first ever Ceviche Meal Kit, an easy appetizer assembly kit for four that includes fresh onions, tomatoes, cucumber, cilantro, and limes, plus a hand-selected cut of yellowtail from Wild Local Seafood! All you have to do is slice, combine, and enjoy, ideally with some organic tortilla chips and a cerveza or two! It's the perfect sustainable, healthy snack that's as good for the environment as it is tasty. Check out what's available from Wild Local Seafood at GrubMarket.