Less Food Waste = Better Planet
[shareaholic app="share_buttons" id="27983777"]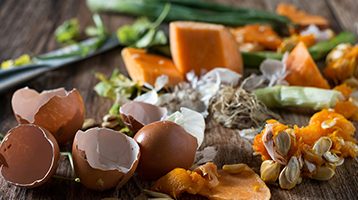 Food waste is a major modern problem. It's estimated we waste over 30% of our food, and our modern food system is responsible for biodiversity loss, greenhouse gas emissions and degrading soil systems.
But we can all do our part. At Grubmarket we do things like create "ugly produce" boxes at discounted rates and make sure that we don't over order produce from our partner farms, all to combat food waste. Even though we can't all change the world, we can do our part at home to make a difference.
Here are some great tips to reduce food waste in your home.
Plan ahead
Sometimes life comes at you fast, but knowing you're going to be out of town or eating out can make that difference in eating something or having to throw it out.
Order/Shop more frequently vs "stocking up."
While certainly not for everyone, shopping for what you need a couple of days ahead instead of weeks can cut down on waste. And we know how valuable your time is, and we can help! Grubmarket offers delivery multiple days week.
Freeze
Freezing fresh or cooked produce is a great way to make sure you use everything, on your schedule. Also, things that you know you're not going to get to, like berries, can be turned into delicious ice cubes for summer beverages. Check out our Berry Nice Ice video here!

Use everything down to the last bit you can.
Check out our video on how to make delicious stocks out of things that normally go in the trash!

Compost!
Los Angeles has a pretty great food waste program, so put all your plant-based food waste in the yard bins, helping reduce the waste that goes into the system.
If you'd like to know more about the larger picture food waste issues, and how we can all help, check out https://feedbackglobal.org a global non-profit seeking to help us all rethink the way we look at food and don't forget to check out our special "FOOD WASTE FREE" video playlist on YouTube!