Farmer Friends: Murray Family Farm
[shareaholic app="share_buttons" id="27983777"]

This week we are so excited to introduce you to one of our favorites, Murray Family Farms. After many years of working together, we finally got a chance to visit their lovely farms and agri-tourist properties to hear the story behind the famous fruit.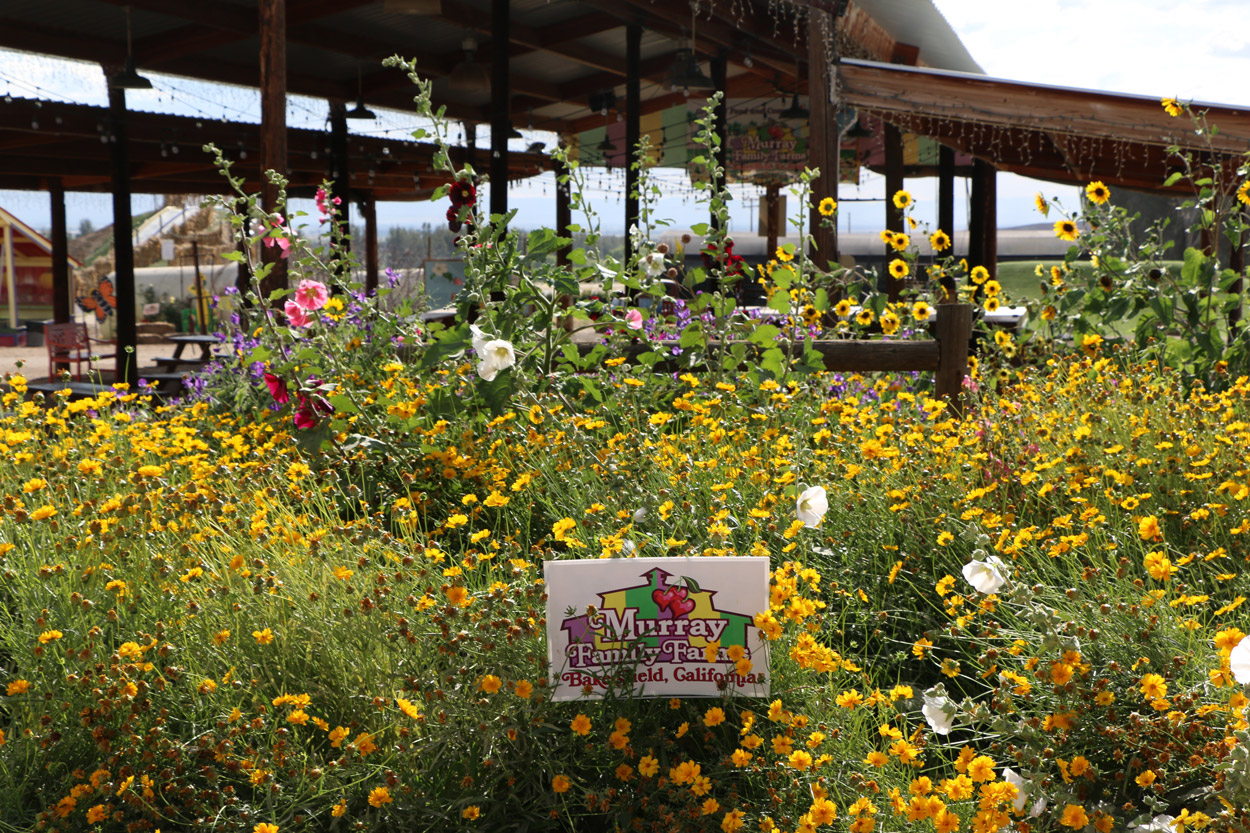 We were met by Steven Murray, who you may know if you've visited the Santa Monica Farmer's Market on Wednesday. Steven showed us around their impressive agri-tourist operation that includes the farm, on-site bakery, hay wagon rides and family activities; while telling us about his family's history of farming.
The farm we visited was started by Steven's father, Steve. When Steve was young, he always intended on carrying on the legacy of his heritage of farming, however, when Steve was 18, he lost his father. At the time he was in college studying plant sciences, but the loss of the father also meant the loss of their land, farm, and business.
Despite having lost everything, Steve persevered; graduating from college and heading off into the agriculture industry as a consultant, while also becoming a beekeeper in his free time. Finally able to support himself and grow, he knew one day he'd own a farm and carry on the tradition of his family.
That dream took shape when he met his future wife, Vickie. Vickie, who worked in restaurants, was also what we would call a 'foodie', shared Steve's passion for fresh organic food. By 1983, Steve had over 300 beehives and a small Bakersfield home, which he was able to sell for a 20-acre grape farm in the country.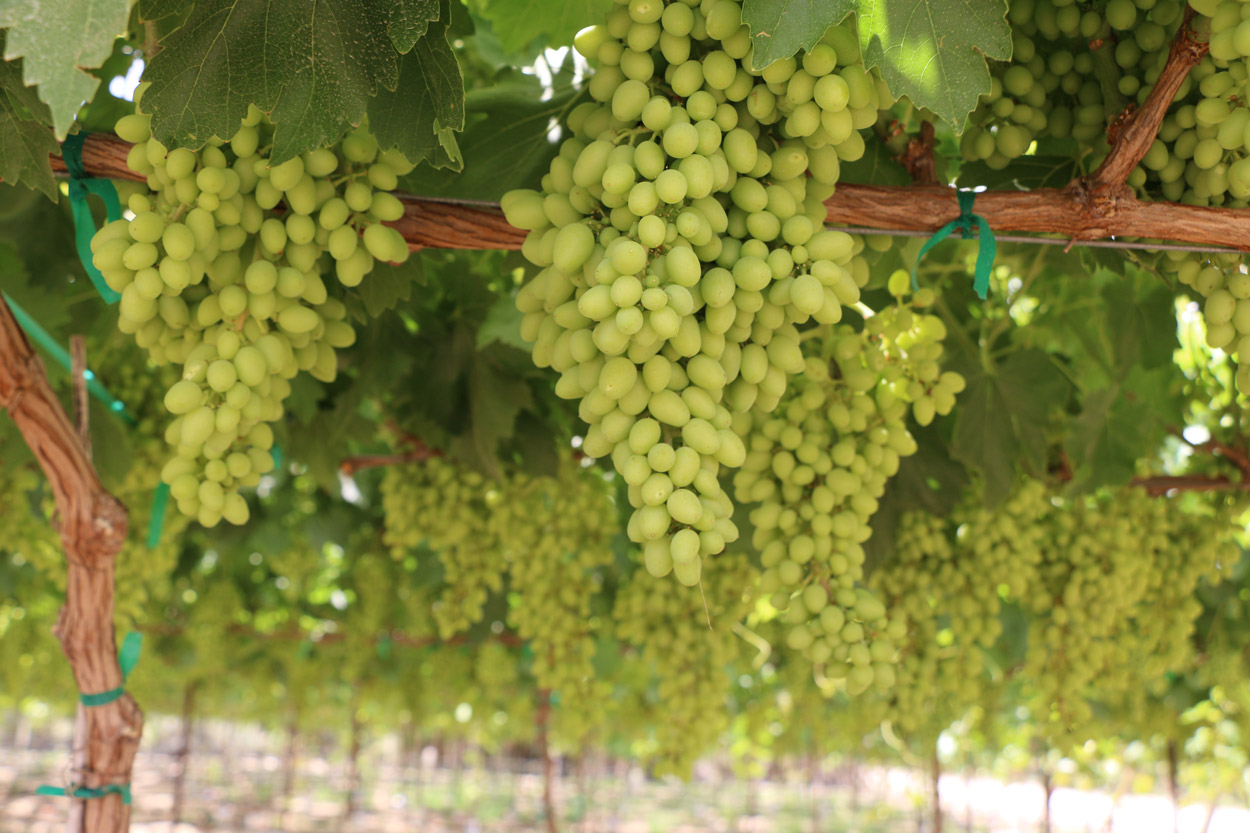 One fortuitous day, Steve Murray heard a knock on his door. Two locals asked Steve if they could plant a cherry nursery on his land, but instead of paying Steve with cash, they would pay him in trees.
   It would take another 6 years before their test cherries would harvest, but when they did, they changed the course of the Murrays lives forever. Not only had the cherries taken to the soil, but they'd ripened faster than any other cherries in the world. The mixture of the placement of the mountains and nutrients of the soil made their cherries (a very delicate and temper-mental crop) as delicious as they were reliable. The cherries soon became famous, featured as "best cherries" in the L.A. Times in only it's 11th year, and the farm quickly grew. In 2001 the Murrays would open up a permanent fruit stand that would eventually become what we know today as the symbol of Murray Family Farms, the Big Red Barn.
Vickie Murray is the heart and soul behind the Big Red Barn (or the "BRB" as the young employees call it) and it's variety of family fun. Inspired by her parent's love of fresh organic produce as a child, she wanted to create a fun environment to encourage future generations to share the love of farms and fresh food with their young ones. The expectation was that "grocery shopping" could become a happy and exciting experience for the whole family; that the farm would be more than just produce, but a great weekend location for families to spend quality time together learning, laughing, and enjoying nature. This would be the integral turn from being a farm that grows good fruit to be a core part of Kern County's vast history in Agriculture, reminding local residents of their rich culture of freshly grown produce.
Their son and our host, Steven Murray, currently runs the farmer's market side of the farm. Although surpassing his work in the farmer's markets, Steven has a host of other passions. He loves traveling and learning languages, he currently speaks five! Besides being an inspired polyglot, Steven travels the world collecting rare produce.  We were fortunate enough to be able to visit Steven's greenhouse where he currently holds one of the most extensive collections of rare fruit in North America.
Today, Murray Family Farms is a huge enterprise that has held onto its small-farm character. Katie Murray, who now runs their Human Resources department, has made the Murray Family Farms a captivating place to work. Now one of the largest sources of local employment in the area, the family now employs over 500 people as well as advancing employment and growth opportunities for first time work-force members. Their Big Red Barn property, just like Vickie had envisioned is a paradise of play, with tons of fun and entertainment for the whole family. And of course, their delicious organic produce is available across California, Nevada, even as far away as Japan (where they are known as the birthplace of the luxury-cherry).
We here at GrubMarket are extremely proud to work with Murray Family Farms and offer their sweet fruit to you!