[shareaholic app="share_buttons" id="27983777"]
St. Anne's: Working together to build safe, nurturing and resilient families—from pregnancy to parenthood and childhood to adulthood—for generations to come.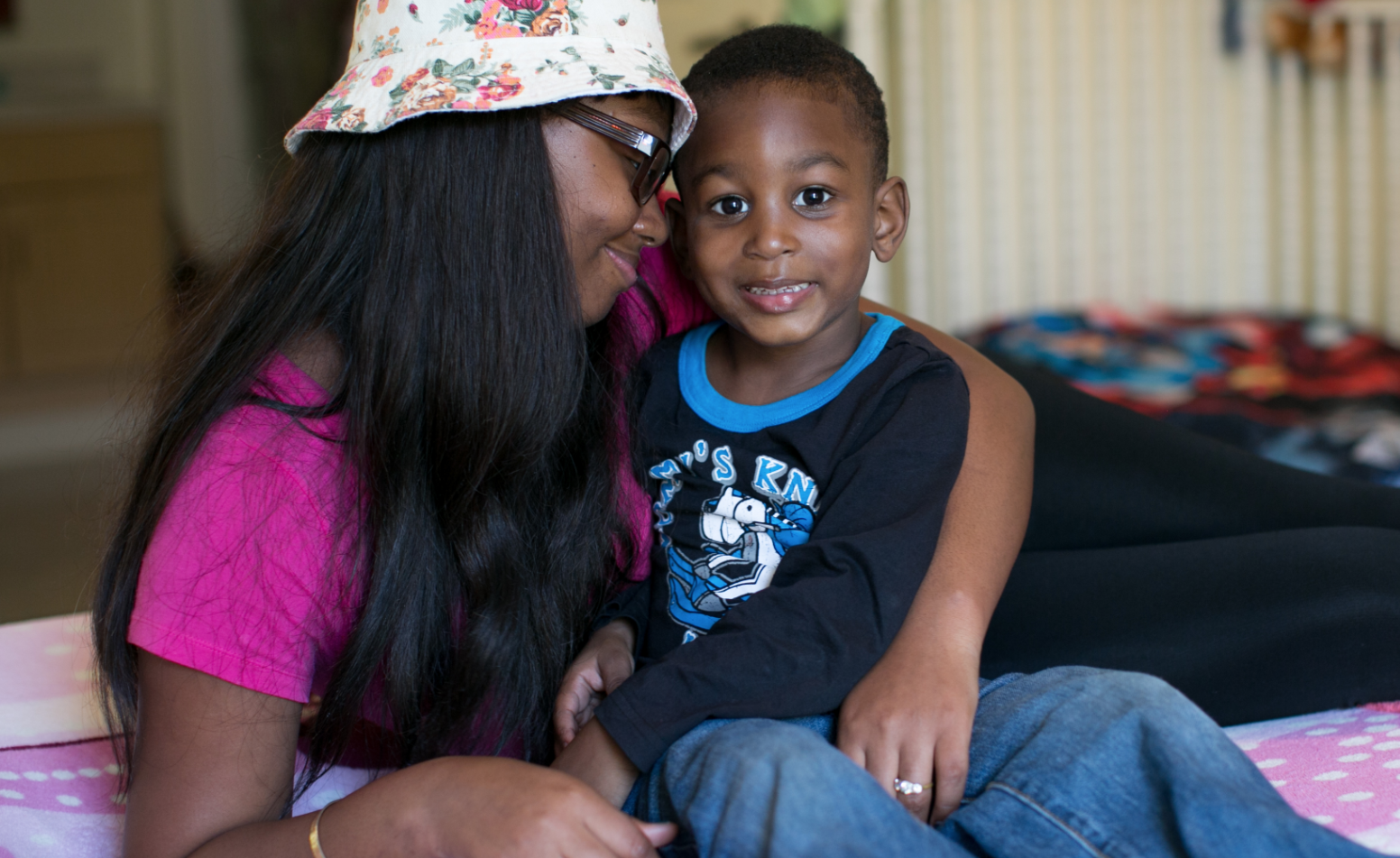 Who is St. Anne's?
St. Anne's in downtown Los Angeles, does amazing work serving some of the most abused, abandoned, neglected and otherwise challenged young women and children in Los Angeles County.
Today, many young women who have suffered through multiple foster placements, community or familial violence, poverty, and abuse, are more likely to become teen mothers. Without the assistance and familiar structure or guidance, they are often unable to care for their little ones. So frequently, children born to these teen mothers are at risk of entering the same cycle of foster care, abuse, and neglect. St. Anne's intervenes with an array of comprehensive programs to stop this cycle, nurturing the mothers and their children towards a better future.  Once these young moms pass through rigorous testing and commitment to the program they are given benefits including, transitional housing, healthcare, mental health services, child care, family literacy, family preservation, educational and vocational preparation, and access to outside programs that will connect them to future careers.
St. Anne's Mission
These invaluable programs, and the staff at  St. Anne's, strive to empower and educate, according to each individual's specific needs, by providing the highest level of care and resources so as to help young women and children recognize their own value and potential, giving them the hope and the tools needed for a better future. When clients leave St. Anne's, they have developed the skills necessary to lead healthy, independent and productive lives, as citizens and as parents, breaking the cycle of homelessness, poverty, abuse, and neglect for generations to come.

St. Anne's History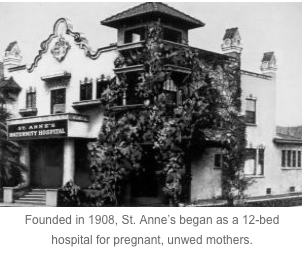 Sponsored by the Franciscan Sisters, St. Anne's first opened its doors in 1908 as a safe refuge for unwed, pregnant young women. Since then, St. Anne's has continuously responded to meet the changing needs of today's society and evolved into one of the most highly regarded social service agencies. From their small 12 bed hospital in 1908, they grew and grew over the last century to support over 400 women annually in an ever-increasing state-of-the-art complex.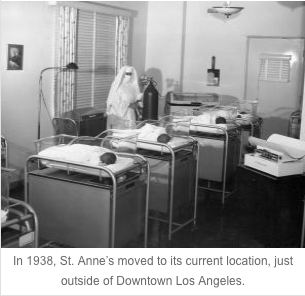 Back in 1908, when simply being an unwed mother put a woman in danger, St. Anne's was regarded as a priceless hiding place for these young women to come in secrecy to conceal their pregnancies. Due to extreme social pressures on these young women, 90% of the women who came to St. Anne's gave their babies up for adoption.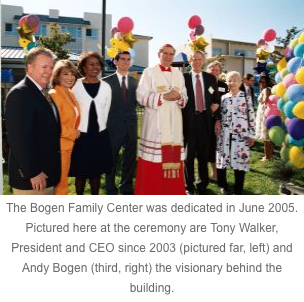 Today, St. Anne's has evolved into one of Southern California's most highly regarded social service agencies. St. Anne's remains committed to providing targeted programs and support services in response to the ever-changing needs of the community, never straying from our mission of helping disenfranchised young women, children and families in need, without regard to race or religion.
Want to Help? Find out How to Donate here.