Just like other Chinese greens, yu choy is easy to enjoy, there are just a few steps to follow to make sure your dish comes out perfect every time.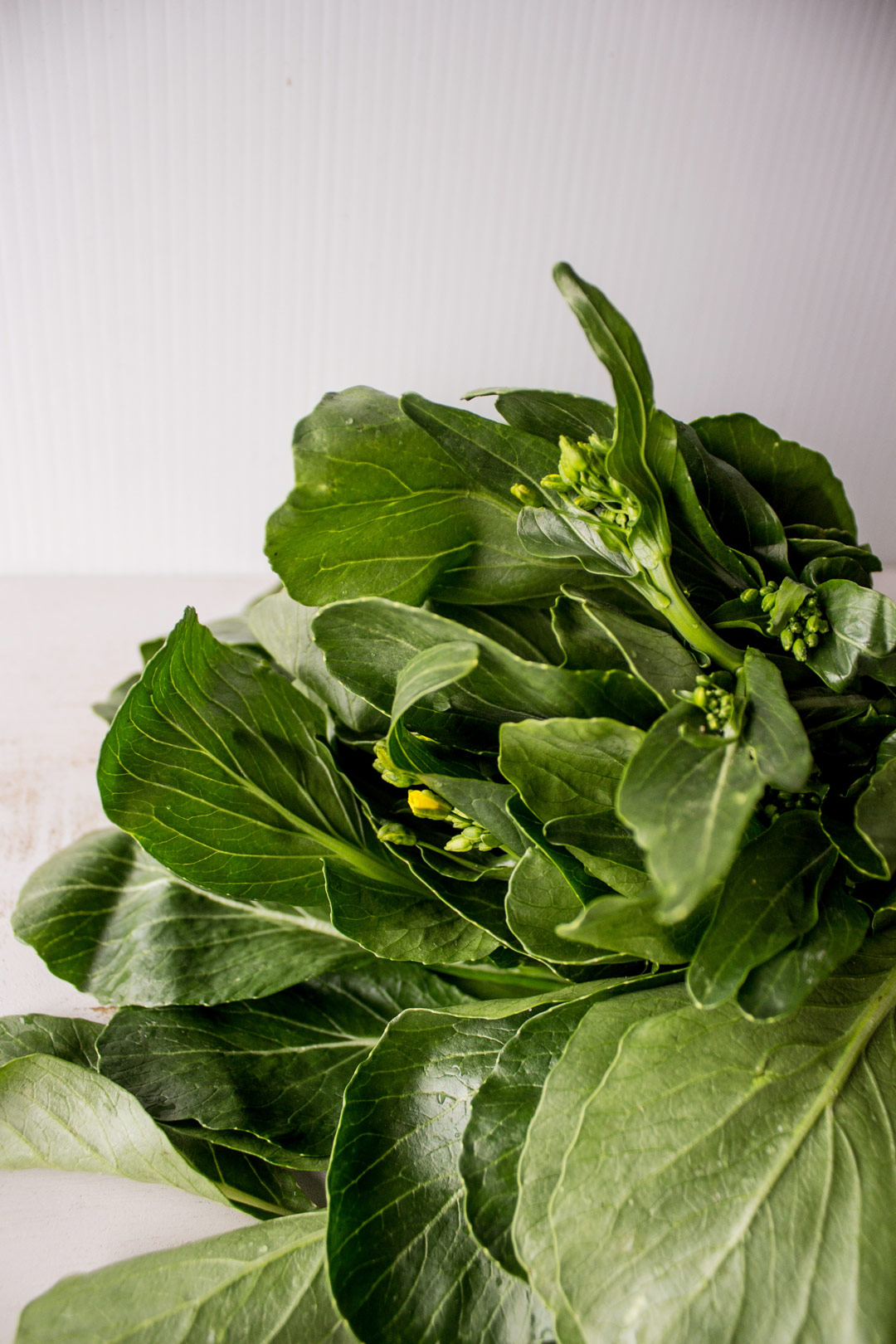 1. Don't rinse your greens until ready to cook. When you're unpacking your order, place yu choy in a produce bag with a chemical-free paper towel inside.
2. When ready to cook: cut off the ends of the stems and pick off any damaged or yellowing leaves.
3. Decide what is the right cut for your meal. If showcasing the yu choy by itself, leave them long and intact. If the yu choy is going to be in a stir-fry or veggie bowl, chop them into  into bite sized pieces.
3. Wash, Wash, and Wash! Just because our produce is all-natural and pesticide free, doesn't mean it's ready to eat! Chinese green vegetables have a good amount of dirt in them and you definitely don't want any in your final dish. We usually fill a large stainless steel or plastic bowl with cold water, dump in the cut vegetables, give them a good swishing and agitation and let them soak for a few minutes to loosen the dirt. Next, remove the veggies to a large colander and repeat the process another two times.  It sounds like a lot of work but definitely a worthwhile effort.
Top tip: Don't dump the water! Reuse it to water your household plants.