Behind the Brand: Baia Pasta
[shareaholic app="share_buttons" id="27983777"]

From the hills of Piemonte to the bay of San Faranciso, these two Italian foodies have revolutionized the way we think about dried pasta.

After working as the Director of Slow Food International in Bra, Piemonte in Northern Italy, Renato Sardo moved to the states and started Slow Food USA where he became active the San Francisco area. It was at one of these events he met Dario, a fellow Italian from the same region, and the two began to put their Italian traditions and Slow Food ethics into practice.

It's hard to believe, but before Baia came into our lives it was almost impossible to end high quality dried pasta in the United States. I guess its no surprise that Italians were the first to notice! They saw a unique opportunity to solve their problem and make an amazing product.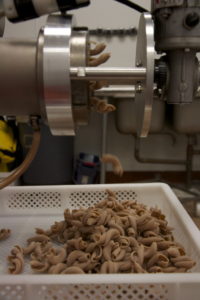 While always close to their Piemontese roots, they were inspired by the health conscious Californians and continued push the limits of dried pasta. They now use five different types of organic ours: durum, whole durum, spelt, whole spelt, and Kamut.
Renato and Dario work from a small shop and facility in Jack London Square in Oakland on the bay, hence "baia" (pronounced buy-uh). The organization is still very small, just Renato, Dario and fellow team members Annie and Gerardo. The four of them do everything that is needed to create these beautiful and unique pastas.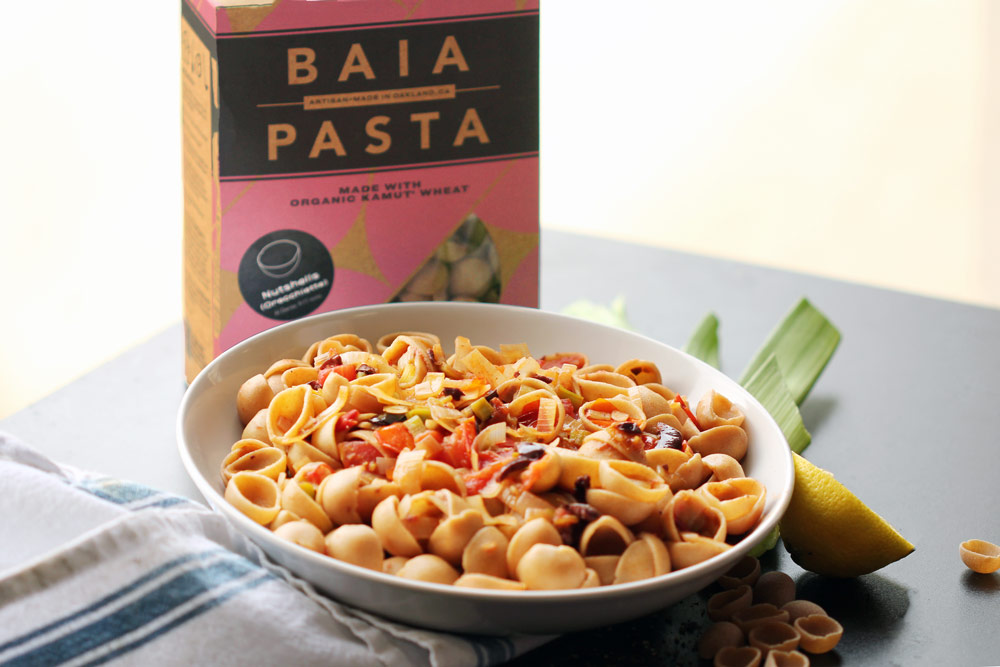 Want to give these orecchiette a try? Check out our YouTube channel for the full recipe video here.