Behind the Brand : Mylk Labs
[shareaholic app="share_buttons" id="27983777"]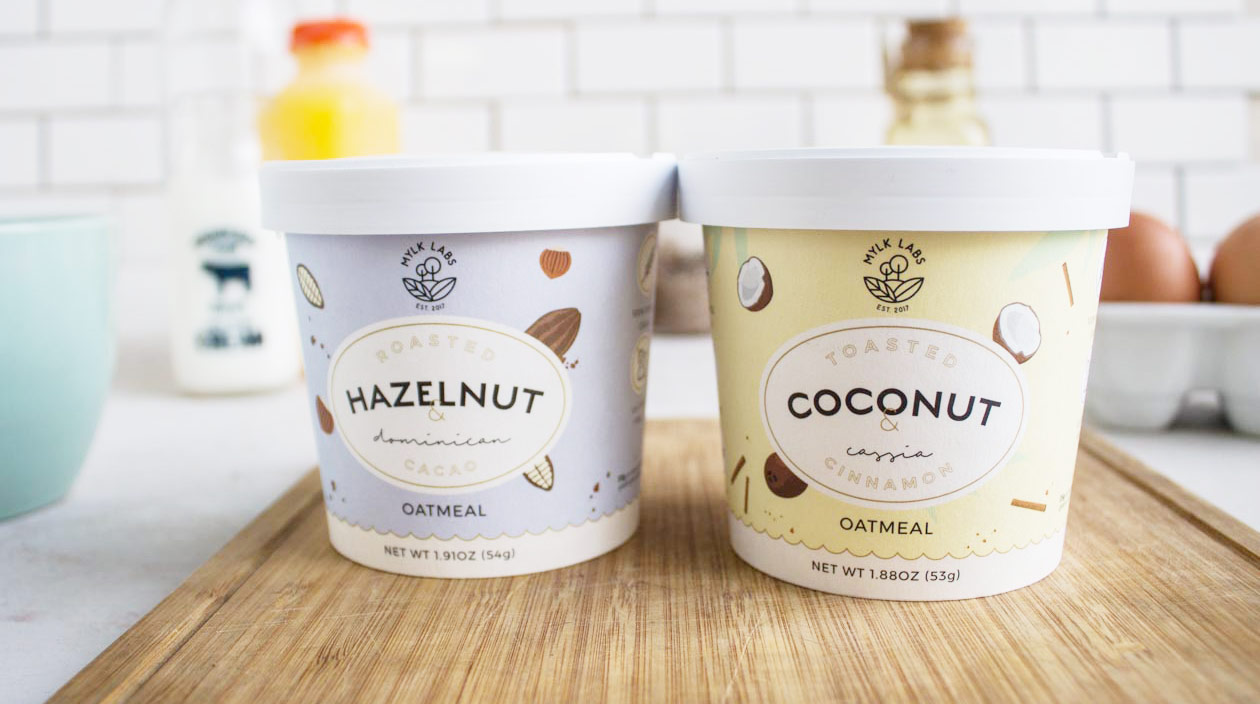 Breakfast just got a whole lot better. We at GrubMarket are breakfast fiends, but it's so hard to find a yummy, hearty, healthy breakfast that doesn't slow you down! That's why we're so excited to be working with this hot new oatmeal-to-go company, Mylk Labs! Not only are their oatmeals low-sugar, gluten-free and vegan friendly, but most importantly they are incredibly tasty!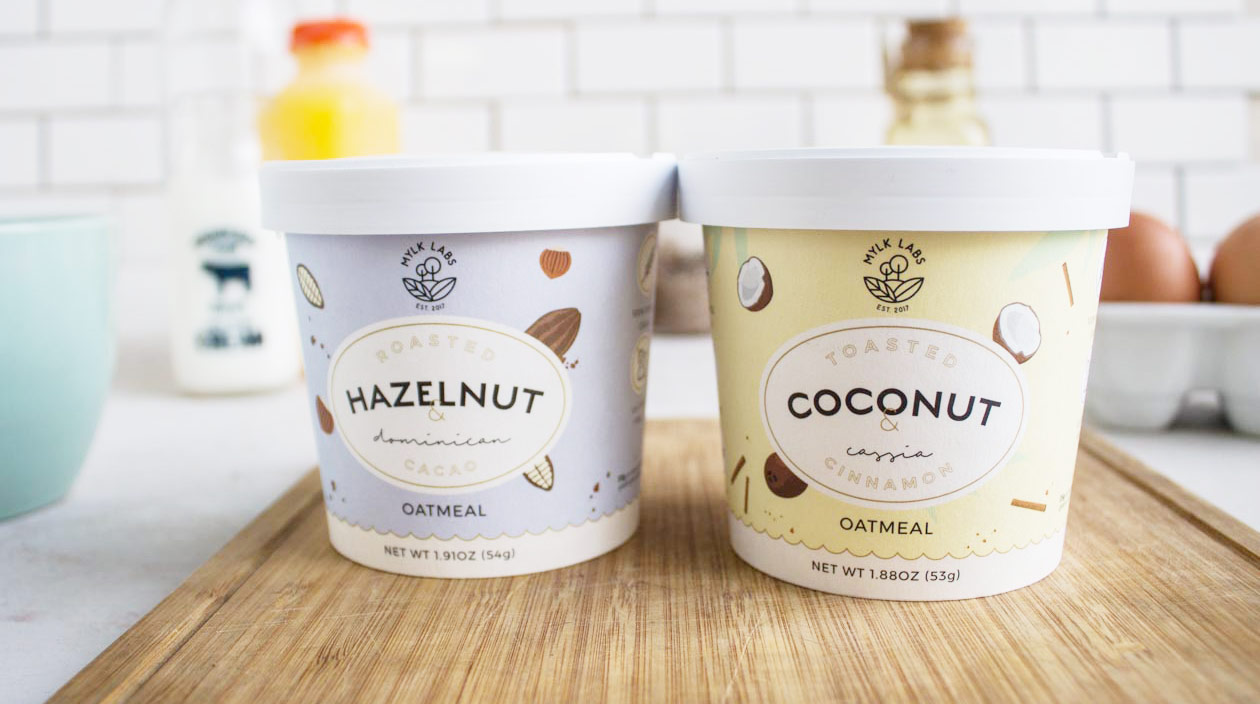 We met Mylk Labs' creator, Grace Cheng, at Expo West a few months ago and immediately became excited about her brand new line of oatmeals. Grace, a model and USC Alumna, shares our passion for great foods that support a healthy lifestyle. 
We were lucky enough to chat recently with this up-and-coming entrepreneur about how such a young lady made the transition from model to bold new business owner.
"I knew one day I wanted to be more than a model, I just didn't know what to focus on." Cheng began modeling at 18, which quickly turned into a career. Modeling allowed her to have amazing experiences, save up some money, and travel the world before coming back to her hometown of Los Angeles to study business at USC. "I always knew I wanted to start my own business, my mom and dad both had their own businesses." Despite enjoying her work as a model, and her love and appreciation for fashion, she just wasn't inspired to start a business in the industry.  
Meanwhile, Grace (an avid oatmeal enthusiast) was struggling to replace her healthy morning oatmeal while traveling around the world for work. "I loved eating oatmeal every morning, but when I had to travel, all the on-the-go oatmeals I could find were either full of processed ingredients and excess sugar, or they just became mushy and grainy… I could barely even finish them." She quickly realized that she wasn't the only one who had this problem. We all know breakfast is an important meal, but so many of us just don't have the time to prepare something each morning and end up resorting to a sugar filled pastry or nothing at all. "I saw there was a hole in the market and decided to try and create what I had been missing."
Amazingly, this smart and determined young woman had saved up enough money during her years of modeling that now, at only 23, she has built her own business that is completely self-funded! But that doesn't mean it was easy.
"I knew no one in the food industry when I started," she told us recently. "I was doing it all by myself and figuring it out as I went along." Eventually she hired a product manager who helped her with everything on the backend. But what really surprised her? The willingness of other people in the health food industry to lend a helping hand.  Grace reached out to CEOs of huge organic and health food companies and was delighted to find out that they were happy to take time to help and guide her with valuable advice on the industry. "Everyone was just so kind! It made me really grateful to be a part of this community."
After working hard in 2017, Mylk Labs launched only two and a half months ago in January of 2018. We asked for the story behind the name Mylk Labs and what it symbolizes for her. "Well Mylk, with the "y" instead of "i", is shorthand in the industry for non-dairy plant-based milk." Her oatmeals are designed to be creamy and tasty with just hot-water, although she admits that when she can, she loves to make it with almond milk and a spoonful of nut butter. And then there's the word 'Labs'. "There is definitely nothing scientific or chemical in our product!" Labs doesn't refer to the manufacturing of her oatmeal, but more the trial and error experimentation process that went into developing its flavor.
Unlike some companies that start with a flavor in mind, and then try to replace ingredient after ingredient to make it healthier, "I wanted to work backwards, starting with a nutritional profile and finding the right flavor." Grace started with simple, healthy ingredients and then worked on ratios and combinations to achieve the best taste. That's why her oatmeals only have 6 wholesome, healthy ingredients, and half of the sugar found in most instant oatmeals! Sweetened only with unrefined organic coconut sugar, they have no fillers, preservatives or artificial flavorings!
Unsurprisingly, people (ourselves included) have really fallen in love with these adorable little oats. "I'm surprised with all the nice feedback. Especially at ExpoWest. As someone who started this from nothing, the amount of positive feedback has been overwhelming!"
Now that business is off and running we had to ask this inspiring young woman, who has already seen and done so much at such a young age, what is next for her. "Well, to expand, definitely! But beyond that, I definitely want to build a bridge between health and fashion and get away from this skinny, low-cal obsession. The industry has started to move in a healthier direction, but so many are still suffering from eating disorders. I'd love to stop the food fear, educate the industry, and really show that you can be healthy by eating real whole food."
With so many young women around the world looking to the fashion industry for guidance, we're glad young women like Grace are out there promoting a healthy lifestyle!
Support Mylk Labs by adding her delicious oatmeal to your cart this week!