Brassica & Brine | The story behind one man's journey to LA's favorite Sauerkraut
[shareaholic app="share_buttons" id="27983777"]

This week we're proud to introduce Brassica and Brine! This raw vegan Los Angeles sauerkraut company has been making traditional Jewish recipes right here by founder Jordan "Uri" Laio. A Southern California native, Uri took his passion for environmental health, combined it with his family's home recipes, and developed something truly special.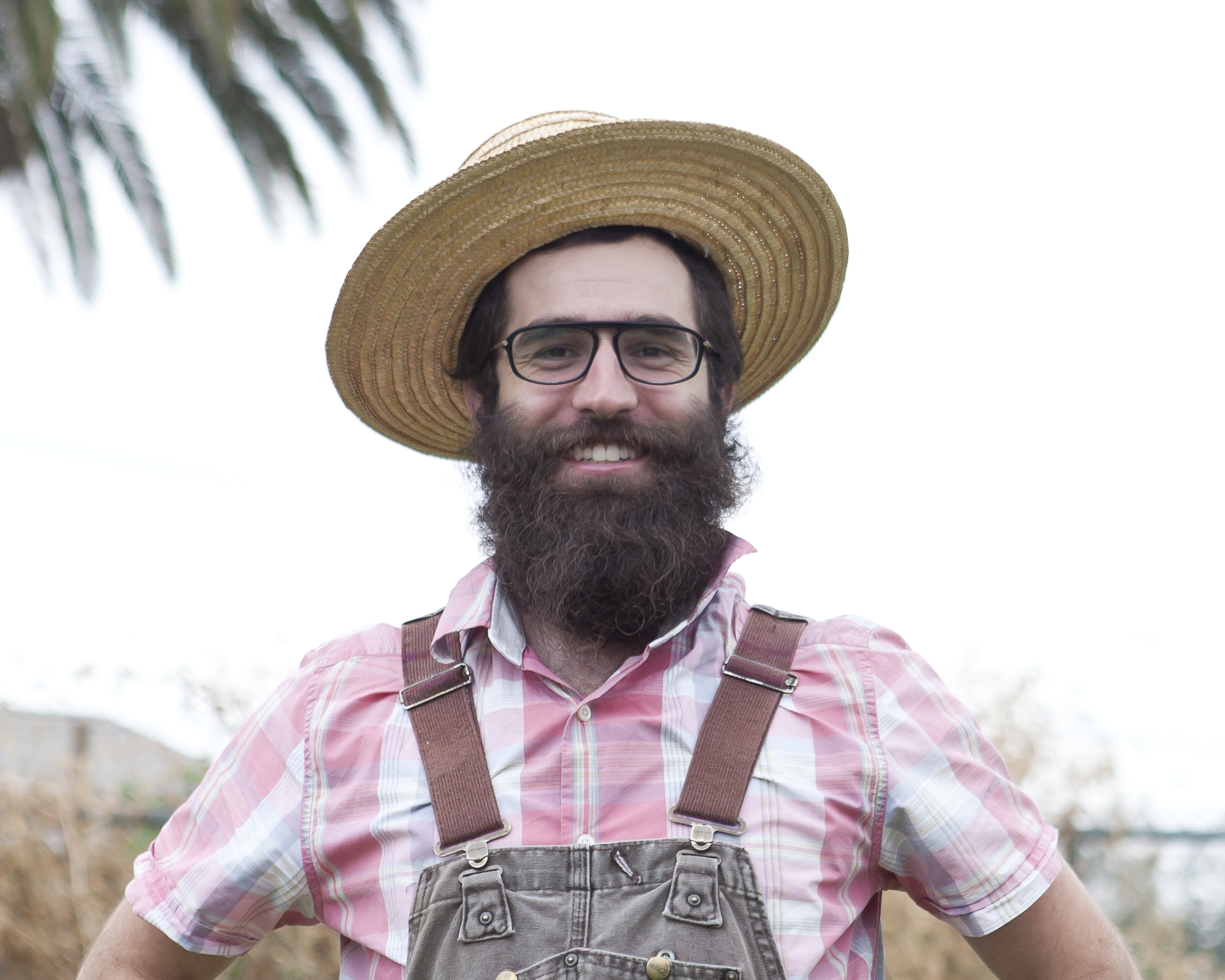 Brassica and Brine's Farming Roots
Laio's farming roots go back over a decade. Passionate about environmental security and the organic food movement, a young Uri pursued volunteer experiences on organic farms. In 2008 Uri was in Connecticut, spending his days in service of the farm: milking the goats, harvesting vegetables, and brewing biodiesel. However, fermentation caught his fancy. Any free time he found was enjoyed by studying the skills of Master Pickler Josh Rosenstein. Although he did jump around to various other organic farms over the next year, the love of fermentation had settled, and the glimmer of what would become Brassica and Brine was born. 
A cabbage sized whole in the market
During his travels, while living this all-natural farm life, occasionally Laio would pop into a commercial supermarket. What he saw there was a shock. The ingredients that filled the bottles on the shelves were so far from natural, they'd become unrecognizable. Increasingly distraught by the processed and chemical ridden stuff being sold as "food" in supermarkets (especially the "diet food" targeting those who need healthy food the most), he decided then that he had a role to play in the changing food market.
A Passion for Pickling
By taking the skills he learned from Josh Rosenstein he created a line of super-powered sauerkraut, kimchi, and other pickled perfections in his spare time after his days with WWOOF farms was over. He realized that he was now helping the small farmer in a whole new way, creating foods that use their produce and make people happy and healthy!
Although it wasn't yet his full-time job, it became his biggest hobby and passion, pickling each evening throughout his first year in law school in San Francisco. "While the legal studies were not exactly exciting, I could always look forward to brewing a new pickle when I came home, a pastime in which my friends were supportive and happy to partake."
Brassica and Brine begins
Soon, his love for the law had given way to a passion for pickling… and after overwhelming demand from friends and family to buy his pickled products he knew something had to change.
"Creating artisanal living foods is my true passion. Needless to say, I dropped out of law school in order to do what makes me happy."
Uri created Brassica and Brine pickles and sauerkraut with the same quality ingredients used at home for friends and family, which he believes to be not only healthy but healing. "We hope you enjoy our products and that they help you the same way they have helped us."