Farmer Friends: Lakeside Organic Gardens
[shareaholic app="share_buttons" id="27983777"]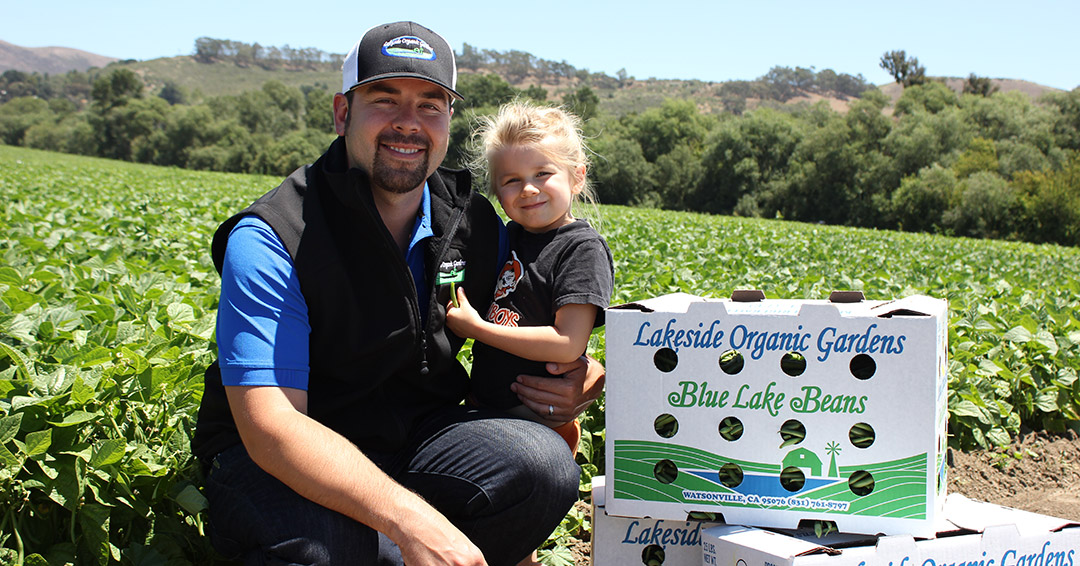 Meet Lakeside! Although we've been enjoying their delicious farm-fresh local veggies for a few months now, we wanted to take a second to introduce you to their farm! L
akeside 
Organic Gardens are a series of local family-operated farms in California that grow a variety of organic produce. Owner Dick Peixoto has always had a passion for produce beginning many years ago. He and his brother began their farming career back in high school when they began growing green beans on a 55-acre farm in Watsonville, California.
Equipped with lakefront farmhouse, water tower, and rolling hills, the farmland became a family treasure. Dick went green in 1996 when he converted the farm into a certified organic oasis. In fact, this first farmstead was so lovely it became the inspiration for the Lakeside Organic Gardens logo.
Although they are much bigger than many of our other small farmers, Lakeside Organic Gardens sticks to their small farm roots. Unlike many conventional growers who adopt organic farming as a sideline, Lakeside Organic Gardens is 100% organic, 365 days a year. Although it is more costly and complicated to go this route, Lakeside is proud to meet these challenges.
"When posed with a challenge in the field, we don't have the same tools as conventional farmers. We choose to work with Mother Nature to aid us in our troubles."
Not only committed to organic, Lakeside supports California and the local economy. They invest in many local charities, non-profit organizations, scholarship funds and memorial funds in an effort to make a difference. But their work is never finished! Lakeside continues to grow in both acreage and variety, always aiming to improve.