California State Treasurer Fiona Ma Visits GrubMarket Facilities in Southern California
[shareaholic app="share_buttons" id="27983777"]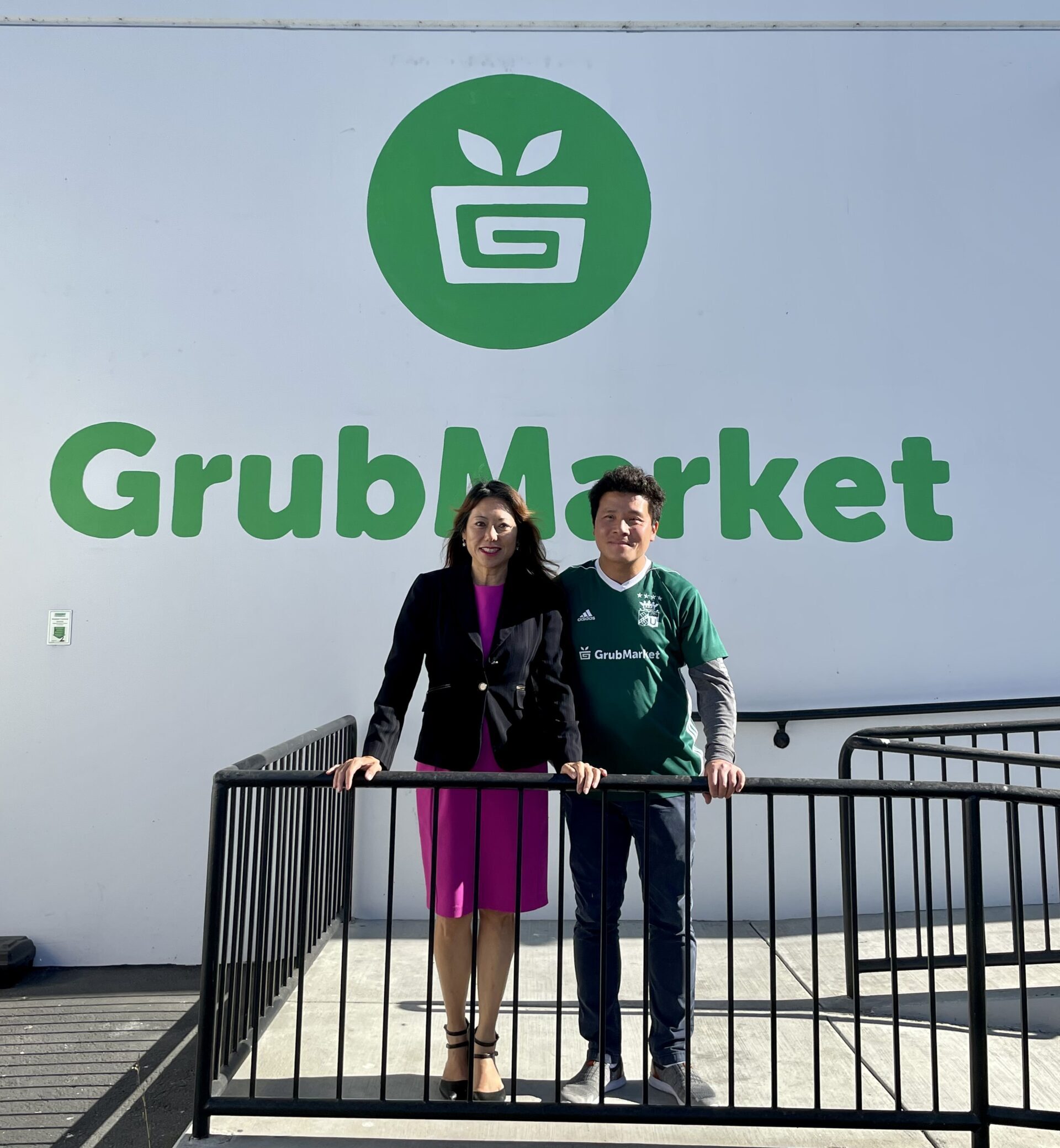 We are thrilled to shared that California State Treasurer Fiona Ma and her team visited two prominent GrubMarket wholesale/distributor facilities, JC Produce and SGS Produce, in Los Angeles recently.
Our CEO Mike Xu said: "We are thrilled to host California State Treasurer Fiona Ma at GrubMarket's JC Produce and SGS Produce facilities in the Los Angeles area. As an Asian American founder who started GrubMarket with big goals to disrupt the food supply chain industry and make fresh healthy food accessible to everyone, I am happy to see Treasurer Ma's support for GrubMarket and our community, as we continue building one of the fastest growing and most impactful food tech companies globally. Together, we will continue to drive a more resilient and sustainable food future for all."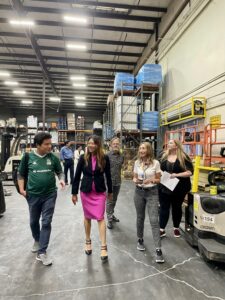 While discussing Fiona Ma's tour of the Shapiro-Gilman-Shandler Co (SGS) facility, Carole Shandler, General Manager of SGS, added: "We welcome Treasurer Fiona Ma's interest in our warehouse and distribution operations and appreciate her understanding of the challenges we currently face. Her commitment to ensuring a strong supply chain, labor force, and sustainability program highlights what essential private industry can accomplish with a partner like Fiona Ma in our great State."
Jacky Chan, General Manager of JC Produce, commented that "we are honored and delighted to host California State Treasurer Fiona Ma at our facility. It is inspiring to see an Asian American woman hold a prominent role in state office, and we look forward to supporting her political endeavors for many years to come."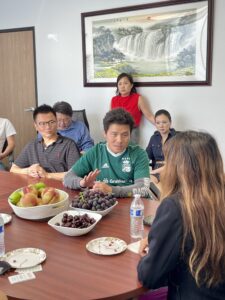 During her tour, Treasurer Ma spoke with employees of both companies, as well as leaders from other GrubMarket businesses in the area such as Rainfield Marketing, Chasin Foods, So Cal Farm Network, Bengard and FarmBox, and saw the inner workings of receiving and distributing highly perishable products such as fruits and vegetables. Treasurer Ma shared that "It was a pleasure meeting with all of the successful general managers in the GrubMarket ecosystem and gaining a stronger understanding of GrubMarket's critical role in our food supply chain. Watching produce come off refrigerated trucks and brought into warehouses, then moved on forklifts to accommodate Los Angeles County's 10 million+ consumers was an exhilarating experience."
Stevie Shandler Maier, Sustainability and Business Development Manager at SGS, also shared her thoughts: "Our GrubMarket team is committed to supporting California and US agricultural industries through sustainable operations and a focus on addressing food-loss prevention. We were excited for the opportunity to discuss vital matters with our state treasurer, Fiona Ma, who has a history of showing her support through solution-based programs with clean energy and resources for small businesses."
It was an honor to have California State Treasurer Fiona Ma at GrubMarket and we are excited to see her continue to break barriers and make a difference!