GrubMarket's Sustainable California Initiative Wins B.I.G's Sustainability Initiative of the Year Award
[shareaholic app="share_buttons" id="27983777"]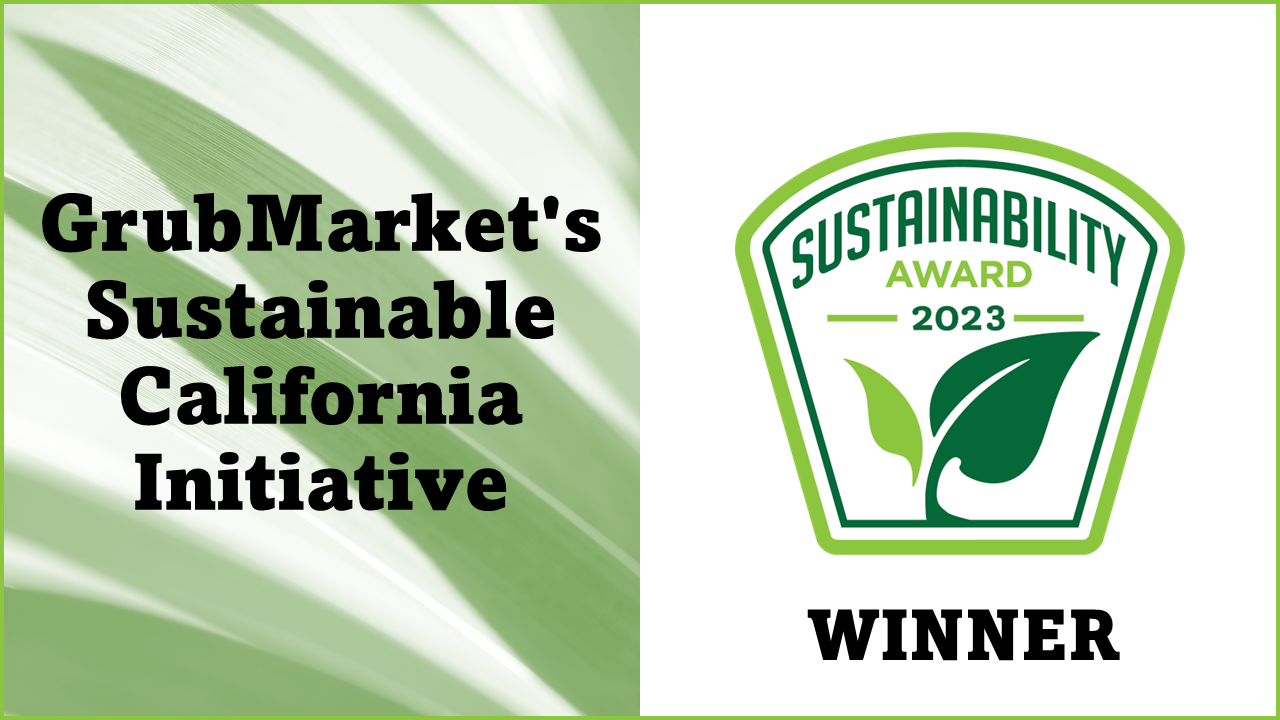 We are proud to announce that our Sustainable California Initiative has been awarded the 2023 Sustainability Initiative of the Year by Business Intelligence Group, a highly prestigious honor that honors those people, teams and organizations who have made sustainability an integral part of their business practice or overall mission. This esteemed accolade celebrates GrubMarket's unwavering commitment to sustainability, and environmental stewardship, and our impactful efforts to create a more resilient and sustainable food system in California and across the U.S.
Our Sustainable California Initiative stood out this year for our visionary approach to addressing critical sustainability challenges within the food supply chain. Through our tree planting and organic certification sponsorship efforts, we aim to set an example for other companies to drive positive environmental changes and foster sustainable practices within their industries. To us, this recognition is truly a testament to GrubMarket's commitment to being one of the most important and impactful global food tech companies.
"We are proud to reward and recognize GrubMarket for their sustainability efforts," said Maria Jimenez, Chief Nominations Officer, Business Intelligence Group. "It was clear to our judges that their vision and strategy will continue to deliver results toward a cleaner, more sustainable world. Congratulations!"
Let's continue to work together to create a more sustainable food future for everyone!