GrubMarket Acquires Mendez International to Expand to Hunts Point in New York
[shareaholic app="share_buttons" id="27983777"]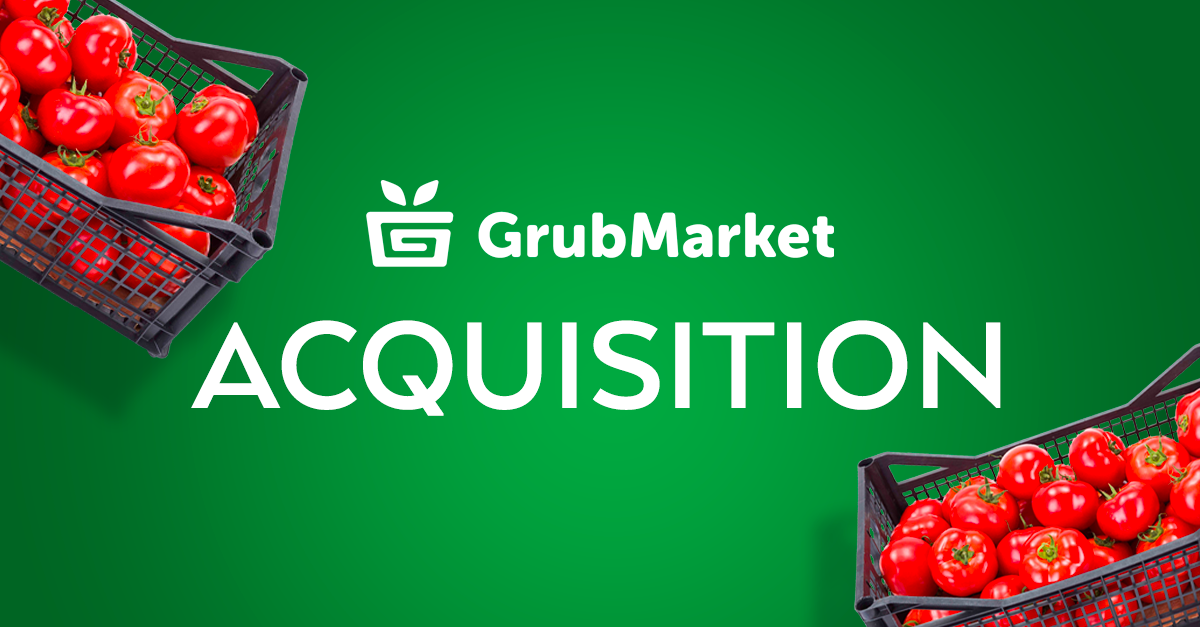 We are so excited to announce the acquisition of Hunts Point, New York-based Mendez International, a multi-generation family-owned wholesale distribution business based in New York's iconic Hunts Point Produce Market. Mendez International is a leading provider of high-quality tropical fruits, including plantains, bananas, avocados, limes, mangos, and taro, sourced from its extensive network of producers across Costa Rica, Ecuador, the Dominican Republic, and Jamaica. With an unwavering commitment to quality, service, and customer satisfaction, Mendez International has become a go-to source of fresh tropical produce for supermarkets and grocery stores across the Tri-State area.
Mendez International has been in business since 1988. The company was founded by long-time owner Felipe Mendez's father, who came to the U.S. from Cuba with a dream of building a thriving fresh produce business. Following his father's footsteps, Felipe has worked in the fresh produce industry his entire life, and has since impressively expanded Mendez International into one of the largest wholesalers of tropical fruits and vegetables in the region. Today, the business occupies 6 units at the sprawling Hunts Point Produce Market, one of the largest wholesale produce markets in the U.S. and the dynamic center of NYC's fresh food trade. After the acquisition, the business will continue to be managed by its current experienced and mission-driven leadership team, who will continue providing customers with the highest quality tropical produce at affordable prices.
Felipe Mendez, owner of Mendez International comments: "When my father started this business over 35 years ago, he had a simple goal: work hard to build a food business based on trust and reliability that would last for many years. Now, after two generations of growth and cultivation, we continue to be a proud family-run business providing the freshest tropical produce to our customers. We are excited to join the GrubMarket team, who shares our passion for making fresh and healthy produce available to everyone, and we look forward to leveraging their eCommerce and software ecosystem to provide more tropical goods to GrubMarket's customers nationwide."
Our own CEO Mike Xu adds: "Mendez International has developed a sterling reputation as a leader amongst produce distributors in the Tri-State area. Felipe and his team have done an incredible job significantly growing both sales and profits over the past few years. We deeply respect their business savvy grounded in strong family values, which have allowed them to build strong customer relationships and provide high-quality foods at competitive prices for over three decades at the renowned Hunts Point Produce Market. Their determination and heart reflect the same fundamental values that GrubMarket has worked hard to cultivate over the years. This acquisition enables GrubMarket to further strengthen our presence along the East Coast, particularly in New York, and fortifies our global sourcing capabilities across Central America. We are so excited to welcome the Mendez International team to the GrubMarket family."
As a part of GrubMarket's portfolio, Mendez International will now utilize our innovative and proprietary WholesaleWare software suite, which is our software-as-a-service platform that provides food industry wholesalers and distributors with seamless financial management, powerful sales, and online ordering features, precise inventory management, lot traceability, grower accounting, and automated routing and logistics, as well as Orders IO, our custom branded mobile eCommerce solution.
Welcome to the GrubMarket family, Mendez International!