GrubMarket Appoints John Chiang as New Advisor
[shareaholic app="share_buttons" id="27983777"]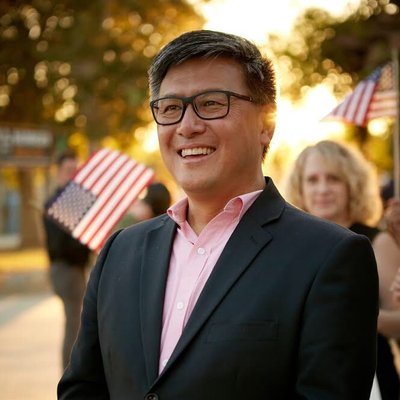 We are thrilled to share with you that former California State Controller and Treasurer, John Chiang, has joined GrubMarket as an advisor. Chiang, a highly respected figure in California's political and financial ecosystem, brings his wealth of experience in finance and governance to GrubMarket as our company continues to cement its position as one of the world's most impactful food tech companies.
With a distinguished career in public service spanning over two decades, John Chiang is known as a remarkable leader who has left an indelible mark on California's economic development. From 2007 to 2014, he served as California's State Controller, where he gained widespread recognition for his exceptional management of the state's finances during the Great Recession, preventing California's credit rating from plunging into junk status and saving taxpayers millions of dollars. During this time, Chiang also ran audit programs that exposed over $9.5 billion of fraud, waste, and abuse in government programs, the most by any Controller in California's history. Following his service as State Controller, Chiang was elected as California's 33rd State Treasurer, a position he held from 2015 to 2019, where he oversaw the processing of trillions of dollars in annual transactions, managed a $75 billion investment portfolio, and led fundraising for the state, as the nation's largest issuer of municipal bonds. As the state's banker, Chiang continued to champion responsible fiscal policies that fostered sustainable economic growth, supported small businesses, and promoted environmental stewardship.
Chiang began his career as a tax law specialist with the Internal Revenue Service (IRS) and served as an attorney in the State Controller's Office. Previously, he was also elected to the California Board of Equalization, where he served two terms, including three years as chair. Chiang graduated with honors from the University of South Florida with a degree in finance and received his law degree (J.D.) from Georgetown University Law Center.
Chiang commented, "As the former California State Controller and Treasurer, I've always believed in the power of digital transformation and the potential for technology enablement in the food industry to drive positive change for our society. GrubMarket has an incredible story and an exciting journey ahead as Mike and his team continue growing the company into one of the world's most influential food tech businesses. I am thrilled to join GrubMarket as an advisor, because their business model connects my passion for improving access to fresh, healthy food with my commitment to fostering long-term sustainable economic growth. Together, we can redefine the future of food and shape a better future for our planet."
Our own CEO Mike Xu adds, "We are honored to have John Chiang join us as an advisor. He is a proven leader, and his extensive experience in finance and governance and his dedication to public service will be invaluable as we continue to execute our plans to become one of the world's most impactful food tech companies. Chiang built a sterling reputation during his time in office, where he was known for his responsible handling of the state's finances and his steadfast commitment to transparency and accountability in government spending, all of which earned him the trust and respect of both his colleagues and constituents. This is fully aligned with GrubMarket's philosophy for long-term profitable growth and scale, and we sincerely look forward to learning from Chiang's guidance and insights."
Please join us in extending a warm welcome to John Chiang. Welcome to the GrubMarket family!