COVID-19 Community Support Program
[shareaholic app="share_buttons" id="27983777"]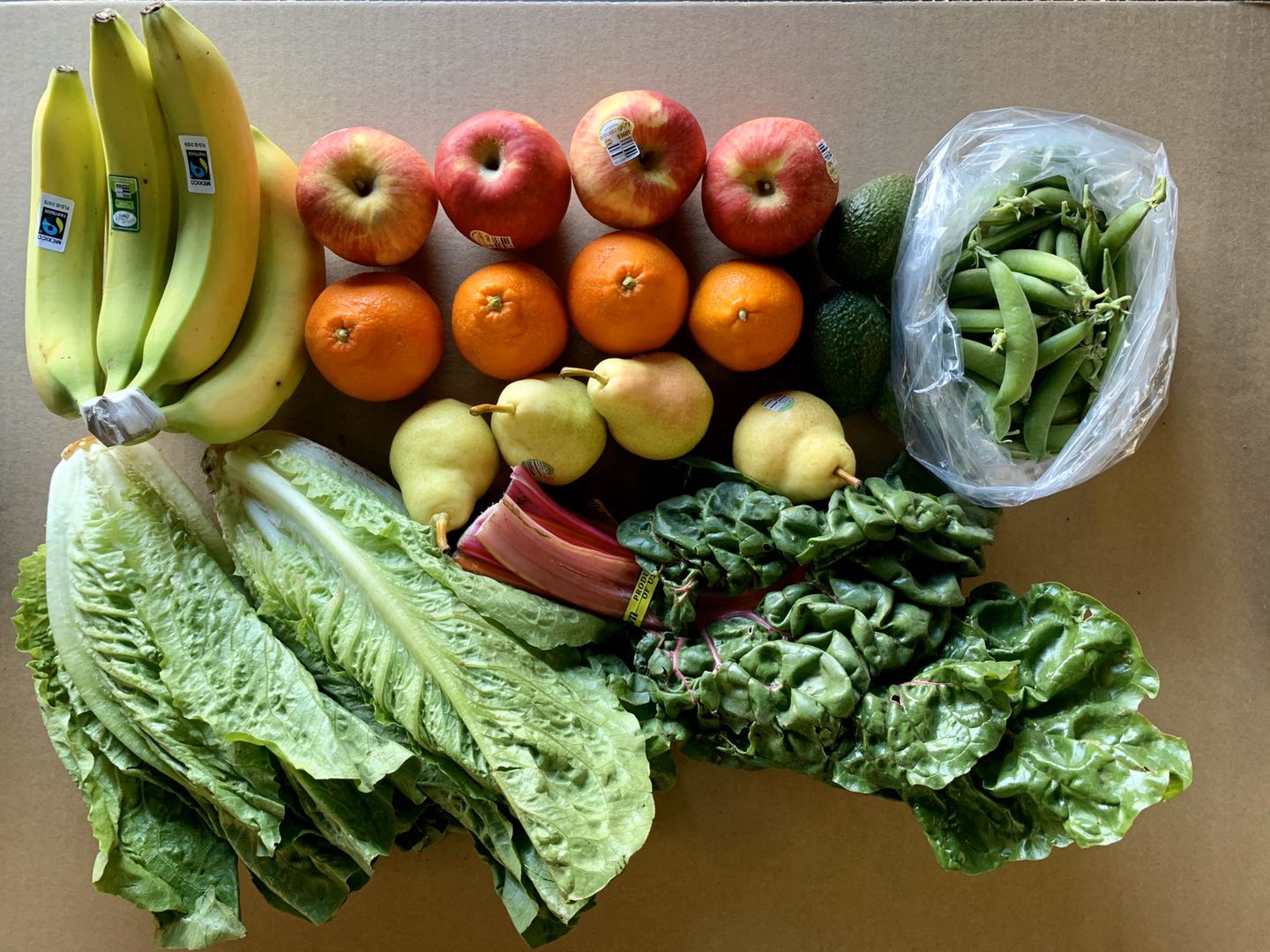 The rapid spread of COVID-19 has raided our nation and local communities unpreparedly and unexpectedly. It has changed our lives in unprecedented ways, people have lost their loved ones and their jobs, families could not be reunited, friends have been forced to stay 6 feet apart, and healthcare professionals have been battling this pandemic for countless days and nights.
Our communities have been experiencing an extraordinarily tough time, especially here in the bay area. This has been a wake-up call to all of us, and we have realized that no matter how fast technology advances, humans are still fragile. It is important, now more than ever, to come together as a community and to overcome this global pandemic side by side. 
COVID-19 Community Support Program
In an effort to do our part to support our community and our frontline heroes, GrubMarket has decided to launch a "COVID-19 Community Support Program" specifically dedicated to those who have been affected by the global pandemic. This past Sunday, GrubMarket Team has randomly selected 10 frontline healthcare professionals and put together care packages with our fresh produce as a token to show our great appreciation of their unyielding sacrifice. We understand how difficult these times could be for everyone, especially for those who are fighting on the frontline of COVID-19. As a part of the community, we hope to continue to provide care packages to other frontline heroes and to demonstrate to them that they are not alone in this battle.
We are all in this together, and we are willing to do our part to support and take care of them so they can continue to take care of all of us.
Fresh Produce Inside The Care Packages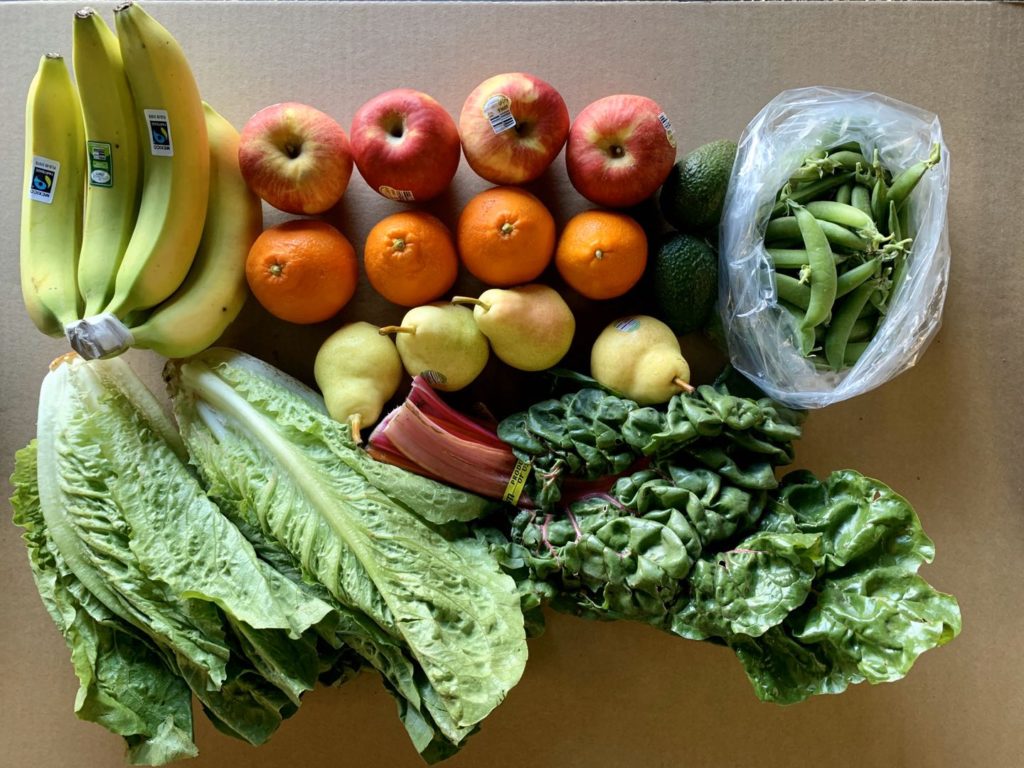 Process of Packing the Care Packages for Our Healthcare Professionals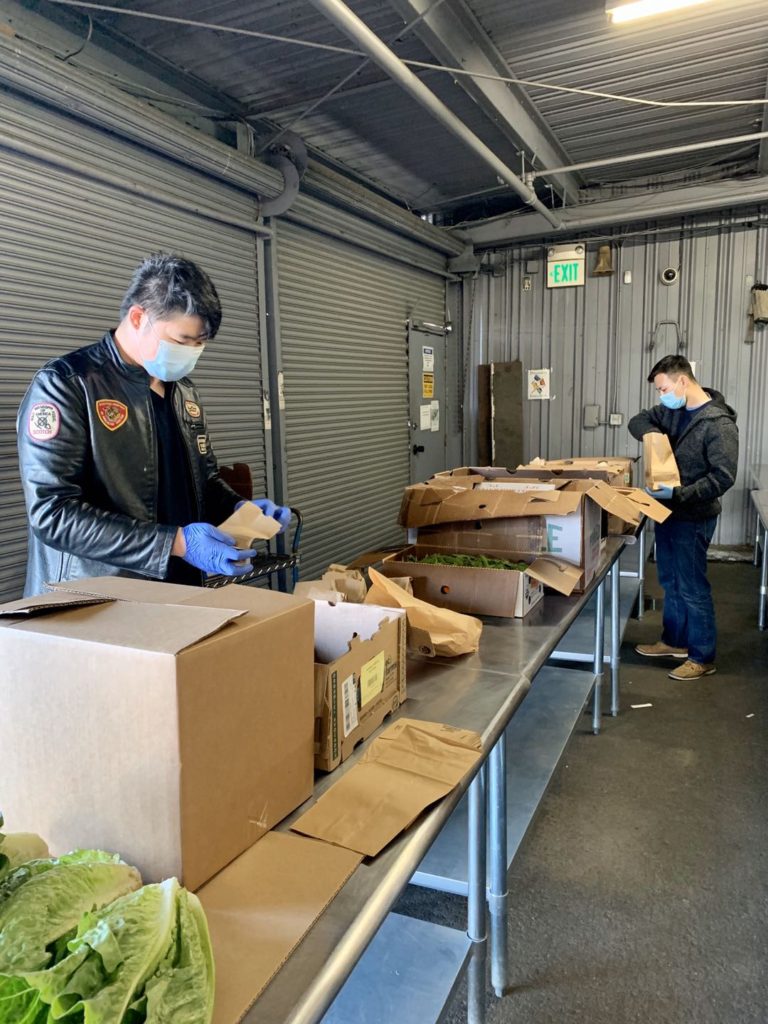 Care Packages Ready to be Delivered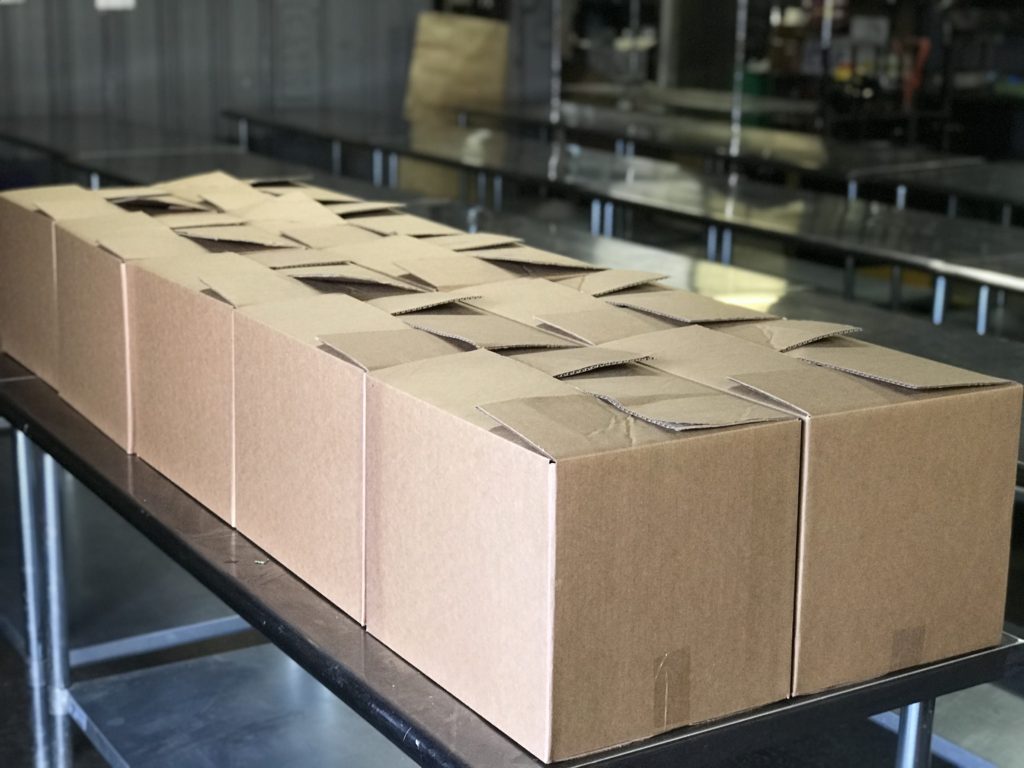 Healthcare Professionals Received GrubMarket's Care Packages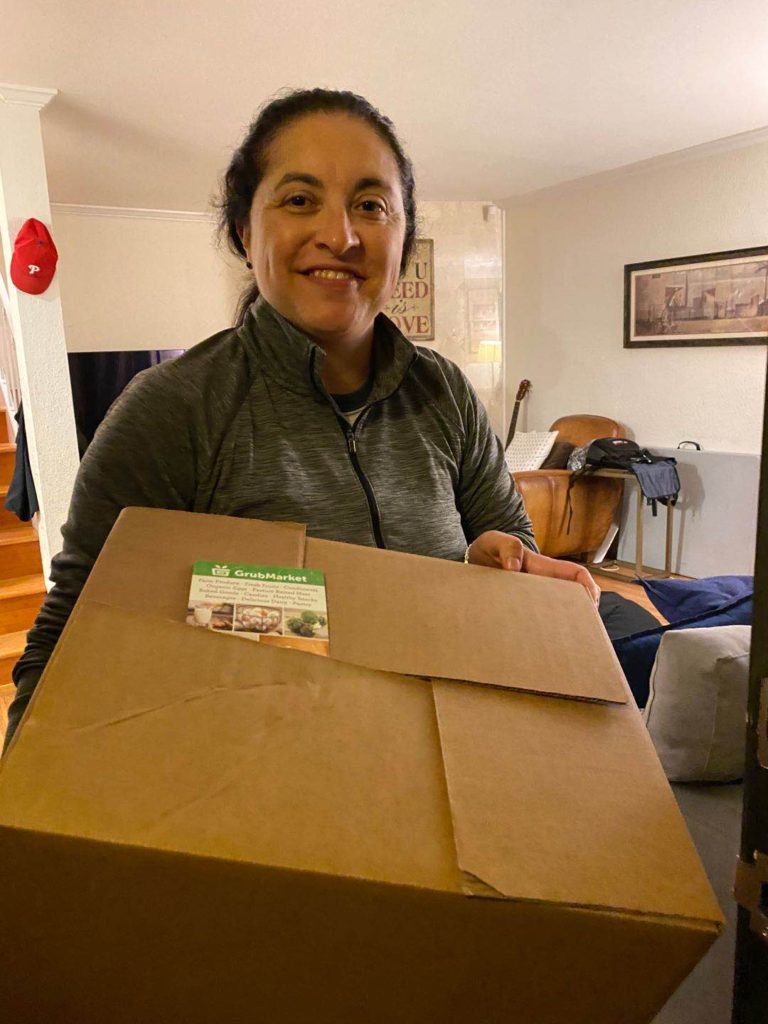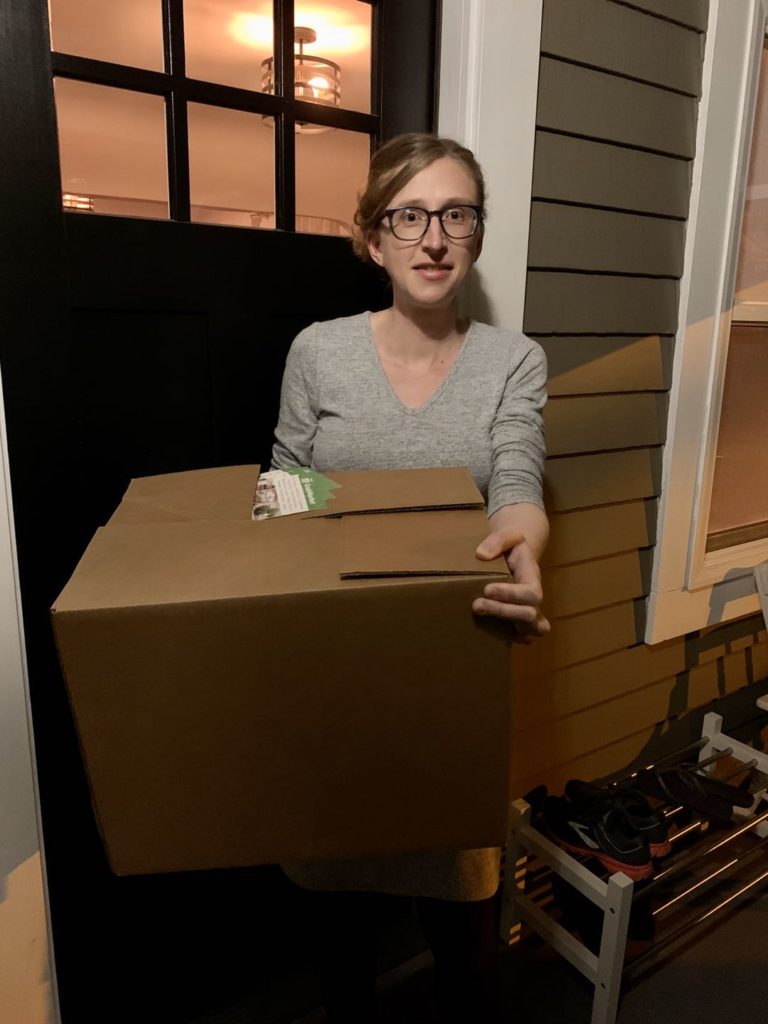 From Healthcare Professionals: 
"Thank you, GrubMarket!" – Mirella N. (Nurse Practitioner with Stanford Healthcare)
"We heard that we will be getting care packages from GrubMarket and I was surprised to receive one! Thank you so much for doing this for us." – Lucy K. (Physician with Stanford Healthcare)
"I remember signing up for care packages at work. This is really thoughtful and I really appreciate it." – Tamara M. (Physician with Stanford Healthcare)
"Thank you so much for the food" – Kenji T. (Physician with Stanford Healthcare)
"I heard that someone was organizing this at Stanford! Grateful for your help! -Larry K. (Physician with Stanford Healthcare)
From GrubMarket Community Support Team:
"It's my pleasure to be able to deliver the care packages to our healthcare heroes and have the opportunity to thank them in person for their selfless sacrifice for the community. I truly appreciate each one of them from the bottom of my heart" – Ginger T. (GrubMarket Marketing and Customer Support)
"It's an honor that we have a chance to deliver the care packages to our heroes for fighting the coronavirus on the front line" – Daniel L. (GrubMarket Accounting and Operations)
"It was humbling to come face to face with frontline workers and to have the opportunity to deliver fresh produce to them. Knowing that they are the key to helping all of us recover from this pandemic makes me feel even more grateful and relieved knowing that our backs are covered. Thank you to all of you in the frontlines" – Hawaii L. (GrubMarket Community and Customer Support)
"What happened in the past few months has made me realize that I have being taken for granted of our day by day connections with others through work, schools, communities and societies and how much I missed our normal life before lockdown. Covin-19 impacted all of us in the United States and across the globe. It is important to stay in touch with one another even during this difficult time. We want to share our care and appreciation to whom is fighting this battle on the frontline, our lovely health care professionals. It is a small box of local fresh produce we assembled with our deeply grateful hearts towards those who put their health and lives at risk to help others. Thank you, all" – Kathy X. (GrubMarket Accounting)
Thank You Letter from Our CEO, Mike Xu. 
Dear Hero,
These times are difficult and we at GrubMarket cannot stress our deep gratitude and sincere appreciation for the work you have been doing on behalf of all of us. It takes an astounding amount of courage, unfathomable sense of duty and absurd willpower to be able to be the selfless hero that you are every day. 
Nothing on earth can compensate for your sacrifice but we wanted you to know that we care about your wellbeing as well. Which is why we put together a care package for you as a small token of our gratitude. We hope to be able to provide more of these types of care packages to other frontline heroes so if you enjoyed your package, please let your brothers and sisters in arms know! We want to take care of you so that you can continue to take care of us. 
Thank you from the bottom of our hearts for your adamant sacrifice and enjoy your package! 
Sincerely, 
Mike Xu 
CEO and Founder of GrubMarket